NYPD Back-Turning Protests Continue at Funeral for Slain Officer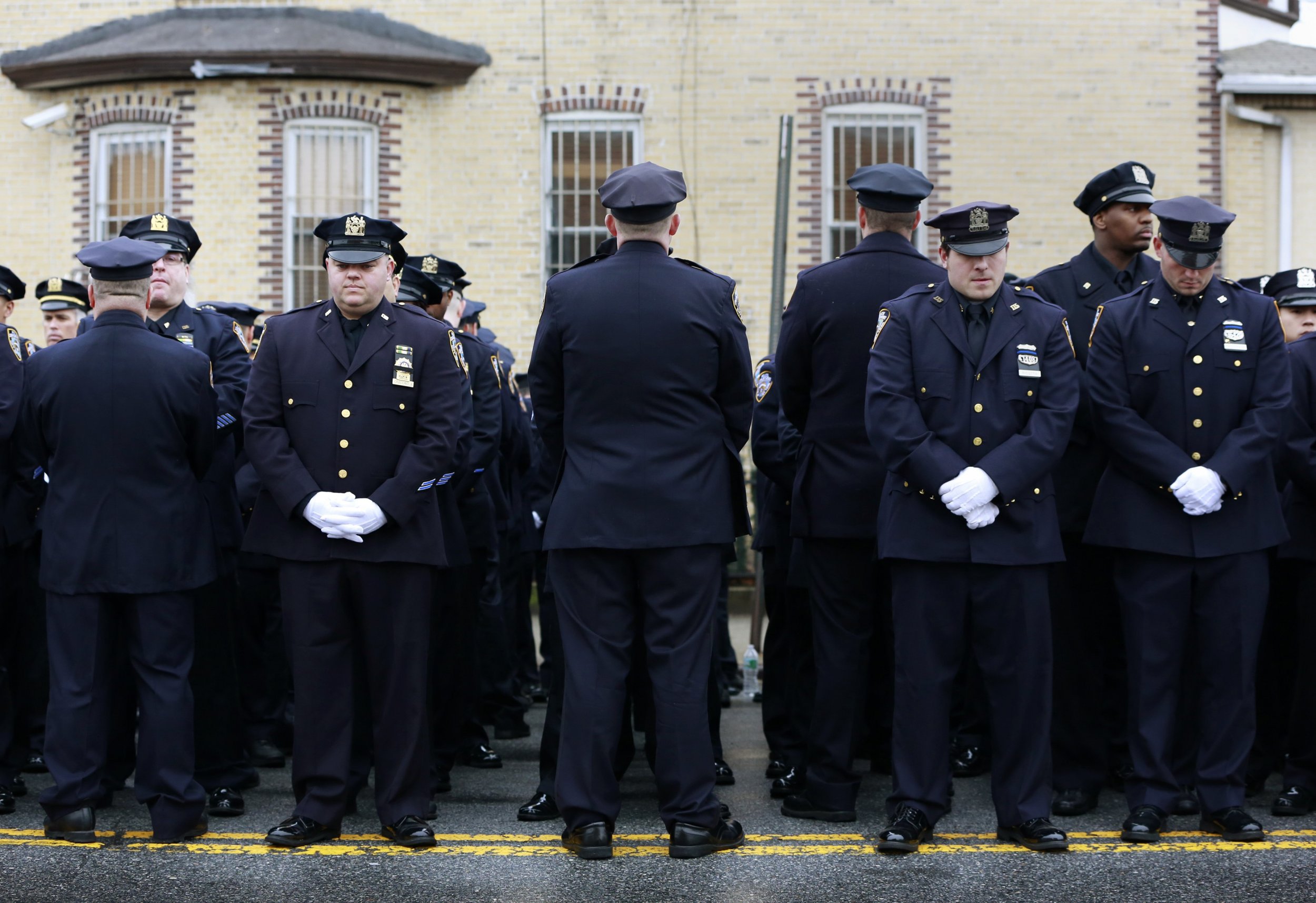 Thousands of law enforcement officers, family members, politicians and onlookers convened in Brooklyn on a drizzly Sunday morning to mourn the death of Wenjian Liu, 32, one of two New York City police officers murdered in late December by a gunman who said he was trying to kill police officers.
Liu, who had been an officer for seven years, is believed to be the first Chinese-American New York City police officer slain in the line of duty, reports Reuters. Liu's funeral combined facets of Buddhism and Chinese customs with the NYPD's traditional service honoring a fallen officer.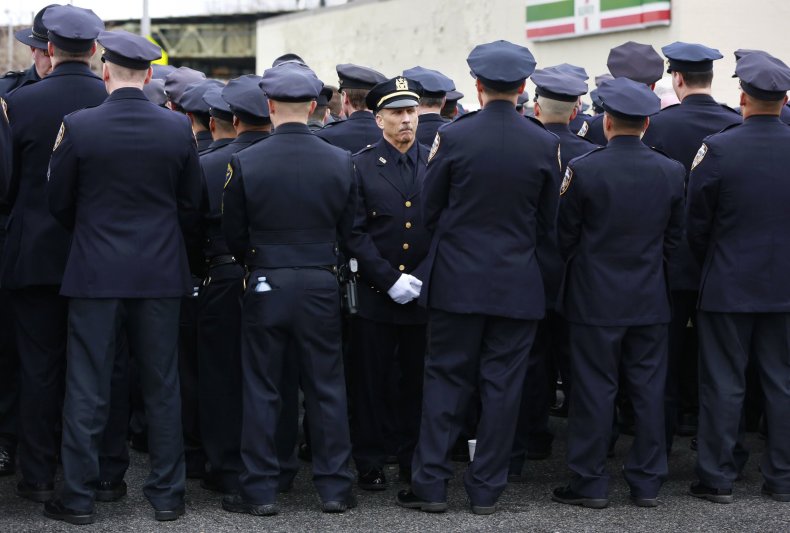 Liu's funeral comes a week after his partner's, Rafael Ramos, 40. The service was delayed as many of his relatives traveled from China. On December 20th, the pair were killed in their squad car in an ambush by a lone gunman, Ismaaiyl Brinsley. The Baltimore shooter said on social networks he was avenging the deaths of Eric Garner and Michael Brown, two unarmed black men killed by white police officers over the summer. Garner and Brown's deaths have spurred worldwide protests and sparked debates about the use of force by police officers and racial issues.
At Ramos's funeral last week, many of the uniformed NYPD officers turned their backs on Mayor Bill de Blasio while he was reading a eulogy for the slain officer, a move signaling amplifying tensions between law enforcement and local city government. A number of officers turned their backs on the mayor at Liu's funeral, reports Newsweek's Alex Nazaryan, but those closer to the funeral home seemed to be facing forward. Across the street from the funeral home, retired NYPD officer John Mangan held up sign that read: "God Bless the NYPD. Dump de Blasio."
"All of our city is heartbroken today," De Blasio said in his eulogy for Liu. "All of the city is feeling the pain right now. All of this city wants to lift up the Liu family and the Ramos family."
Police Commissioner Bill Bratton shook hands with many of police officers gathered at the funeral before he took the stand. "We believe in the possibility of a city free from fear," he said. "The NYPD looks a lot more like the city than some people think."
Before the funeral, Bratton had written in a memo to officers: "A hero's funeral is about grieving, not grievance."
Liu's wife of two months, Pei Xia Chen, spoke poignantly of her late husband. "He is my soul mate," she said in a eulogy. "He is my true hero."
A light rain began to fall as the crowd dispersed after the funeral. "You could tell he was a true family man," said Alex Nazaryan. "You could also tell he loved the NYPD family. He was a true New Yorker."