Tense Stand Off As Hundreds of Migrants Refuse to Leave Train in Hungary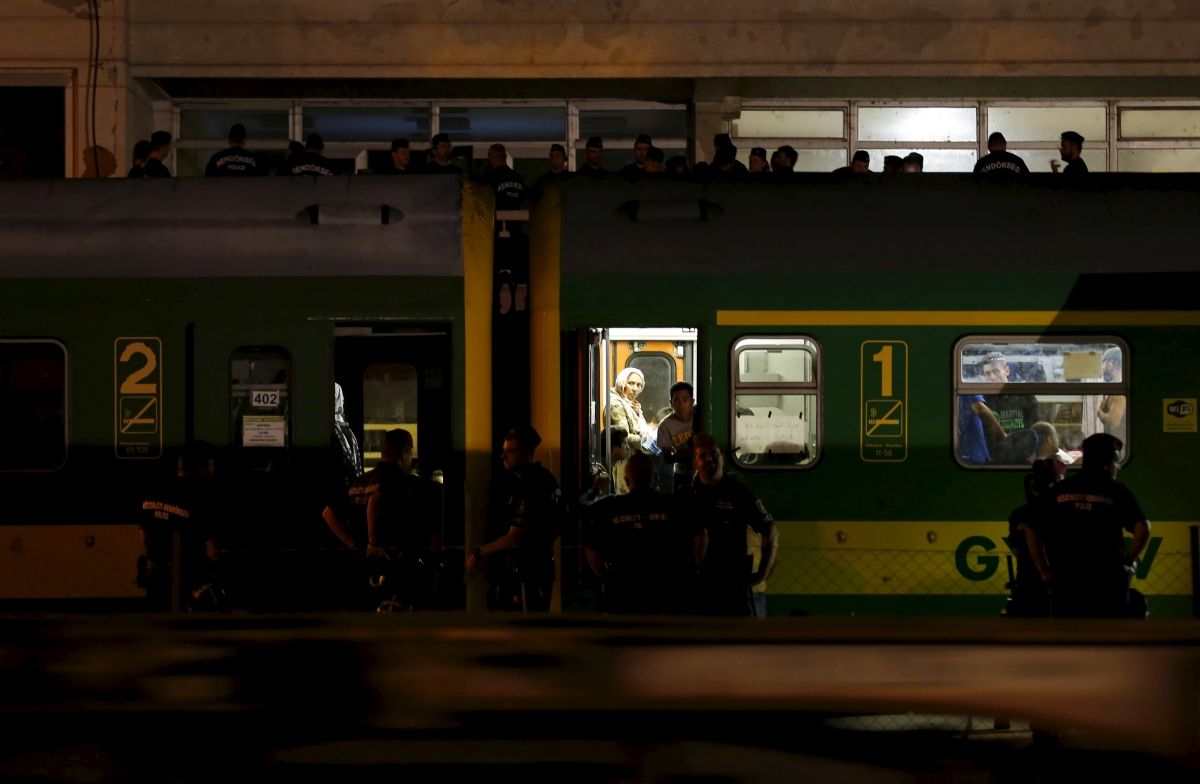 A tense stand off between hundreds of migrants and Hungarian police took place in the town of Biscke on Thursday night, after what appears to be a botched attempt by officials to move on some of the thousands of people who have been at Budapest's main station since the beginning of the week.
Approximately 3,000 migrants have been stuck at Keleti station in the Hungarian capital for days after officials closed the station on Tuesday morning, causing protests outside the station. According to the Telegraph newspaper, at one point 2,000 migrants were forced to use a single public toilet and one shower facility outside the station.
The station was eventually reopened yesterday morning, after police withdrew, but scenes of chaos continued. Migrants pushed themselves onto trains through windows and doors, despite a public announcement declaring that no international trains to western Europe would be running.
The situation escalated further yesterday afternoon, after a train packed with hundreds of asylum seekers which was assumed to be travelling to Austria or Germany was allowed to leave the station, but instead of crossing the border stopped in the town of Biscke, just 40km (25 miles) from Budapest. Here they were greeted by riot police, according to The Guardian newspaper, who attempted to take them to a nearby, overcrowded reception centrea place which many of the migrants had left just days earlier.
Scuffles broke out, with one family—a father, and a mother cradling her young child—throwing themselves on the tracks in protest. The father, who was reportedly shouting "We won't move from here," was later handcuffed and taken by the police officers.
500 people refused to disembark and remained on the train overnight, with Euronews reporting that just 30 people have so far gone to the reception facility to be registered.
Hungary's prime minister, Viktor Orban, has defended the tactics, and continued to insist that the country did not want to take in Muslim refugees. When asked about the distressing picture of a drowned Syrian child washed up on a Turkish beach which emerged on Wednesday, Orban told reporters: "If we would create...an impression that 'Just come because we are ready to accept everybody', that would be a moral failure. The moral, human thing is to make clear: Please don't come."