Tenshin Nasukawa: Who Is Japan's Kickboxing Sensation Set to Fight Floyd Mayweather at RIZIN 14?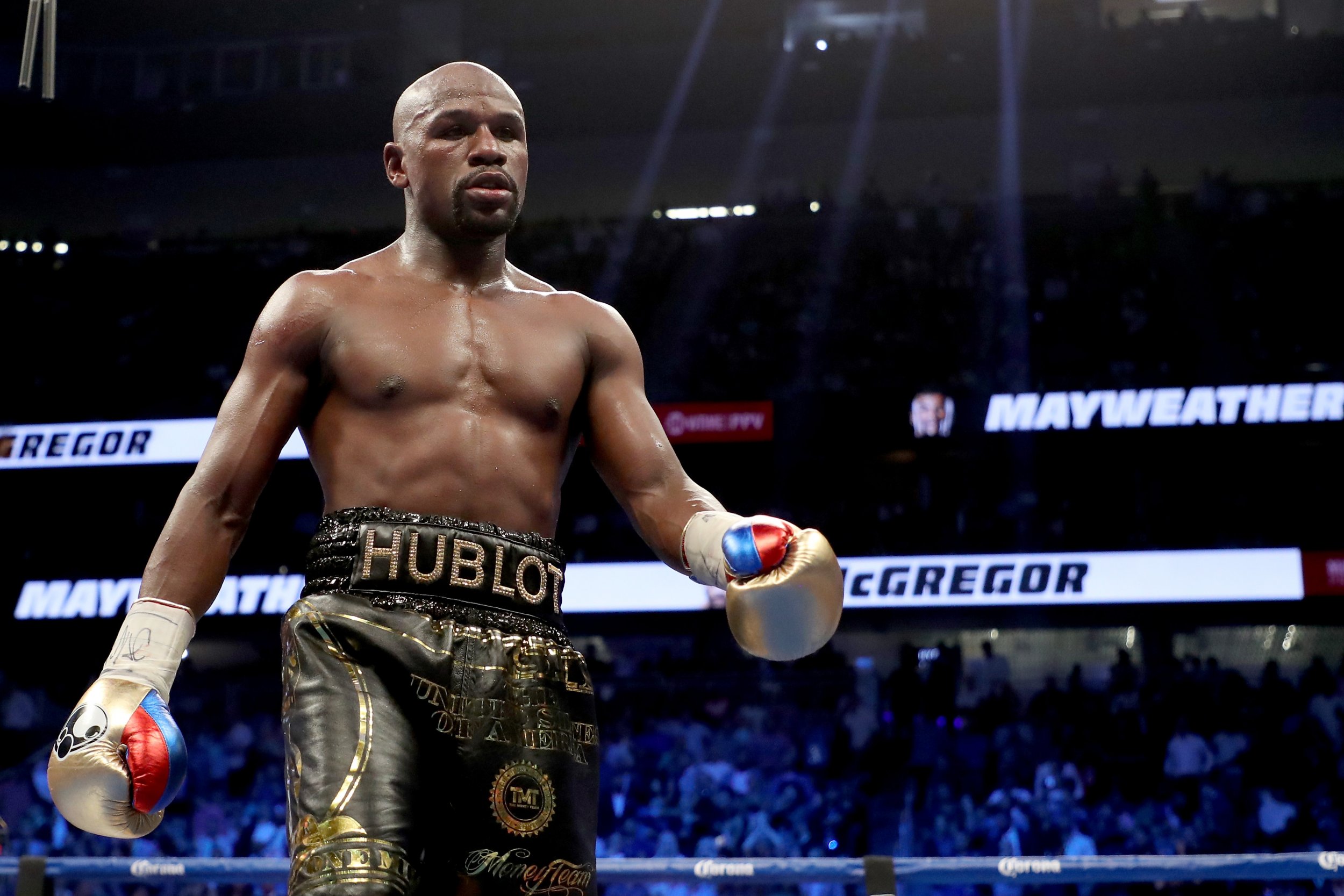 Clearly not a man who takes retirement too seriously, Floyd Mayweather Jr. will return to the ring on New Year's Eve in Japan against kickboxer Tenshin Nasukawa.
The former five-weight world champion retired for a second time after beating UFC star Conor McGregor in a boxing match in Las Vegas in August last year, extending his record to 50-0.
The American had hinted at a comeback, suggesting he might fight his old rival Manny Pacquiao or Khabib Nurmagomedov, the reigning UFC lightweight champion.
Instead, on November 5 in Tokyo, he announced his opponent will be 20-year-old Nasukawa, who competes in the RIZIN Fighting Federation.
Here, Newsweek takes a closer look at Japan's hottest fighting prodigy.
How good is Nasukawa?
The southpaw is unbeaten in 27 professional kickboxing fights and four MMA bouts. His first foray in MMA came in 2016 when he signed for RIZIN, the promoter behind the upcoming Mayweather fight.
Nasukawa has won titles across the flyweight and bantamweight divisions, whose weight limits stand at 125lb and 135lb respectively. Considering Mayweather hasn't fought below the 147lb limit since he beat the late Arturo Gatti in 2005, it remains to be seen which class the December 31 fight will be contested at.
At 5ft 4in, Nasukawa is also significantly shorter than Mayweather, who stands at 5ft 8in.
A fighter from day one
Nasukawa wasn't even two months old when Mayweather won his first world title, but he is not short of fighting experience. He took up martial arts at the age of five after his father enrolled him into a karate class, and moved into kickboxing while he was still at school.
By the time he turned professional at 18, his amateur record stood at a scarcely believable 99-5. Furthermore, courtesy of training and fighting in Thailand, he's also developed a deep knowledge of Muay Thai.
Prestigious wins under his belt
As a teenager, Nasukawa defeated former IBF world boxing champion Amnat Ruenroeng and Lumpinee Stadium Muay Thai champion Wanchalong PK Saenchai. While financial details of the upcoming fight with Mayweather have not been released, the bout will in all likelihood be the biggest yet of Nasukawa's career.
Aliens and phobias
Despite emerging as one of Japan's hottest sports stars, Nasukawa revealed to mixedmartialarts.com last year that he is "frightened easily." In the same interview, he also stated he believes there is life on other planets.
"There is definitely life outside of Earth for sure," he was quoted as saying.
"I believe they [aliens] were here before us."
Excited about fighting Mayweather
"I think my role as a fighter is to make sure that fighting here in Japan gathers a lot of excitement," Nasukawa said through a translator when the fight was unveiled in Tokyo.
"When I was offered this card, I accepted it right away without any delay whatsoever. Nobody has defeated my opponent in the past and I would like to be the man who makes history. My punch can change history and I will show that to you."