"Like Game of Thrones with the Characters from Veep": Trump Team Ex Aide Tells All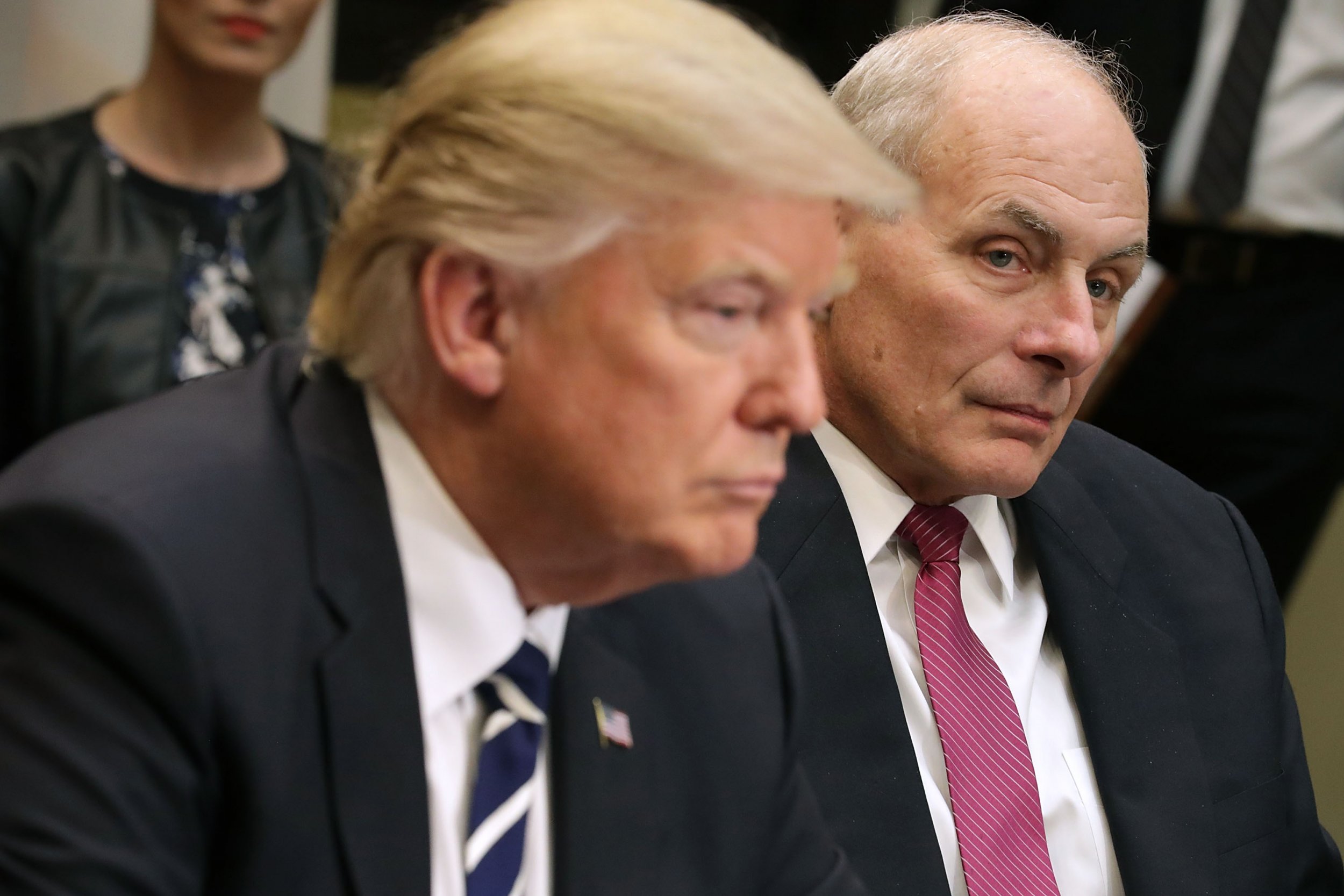 John Kelly gave an introductory speech when he became chief of staff that was "potentially hostile" to President Donald Trump, a former aide has said.
In the latest book to emerge about Trump's time in the White House, Cliff Sim, a former communications aide to the president, describes a speech that Kelly had made soon after replacing Reince Priebus.
Read more: John Kelly defends time as Donald Trump's chief of staff
Kelly "hammered" the theme of putting country before president, with the book stating: "Kelly seemed to be saying that… it might be necessary to subvert the president's wishes in service of some amorphous higher calling."
The revelation came in the book Team of Vipers, a copy of which was obtained by The Guardian.
Kelly, a former Marine general, was seen as a safe pair of hands in the White House when he took over in July 2017.
The book describes how he tried to implement some order, firing communications director Anthony Scaramucci and ousting chief strategist Steve Bannon. But it appears the infighting among White House staff was incessant.
"The whole thing felt like Game of Thrones, but with the characters from Veep," wrote Sims.
Kelly appeared to share Trump's hardline views on immigration, but relations with the president soured to a point where they were no longer speaking. Last September, Kelly denied the accusation made in a book by Bob Woodward that he had called Trump an "idiot."
Sims does not report that comment, but when the retired general smiled, he appeared to be in pain.
"He didn't seem like the most pleasant guy to be around," The Guardian reported.
Last month, Kelly told the Los Angeles Times that his job should be measured more by what Trump did not do with Kelly by his side rather than what he did do.
He also insisted that he gave the president all the information he required before making a decision.
"It's never been: The president just wants to make a decision based on no knowledge and ignorance. You may not like his decision, but at least he was fully informed on the impact."
Kelly, however, did oppose Trump's decision to withdraw troops from Syria and Afghanistan, a decision Trump announced shortly after Kelly gave his resignation on December 8.