Tensions in Asia Rise as Japan Protests South Korea Military Drills in Disputed Waters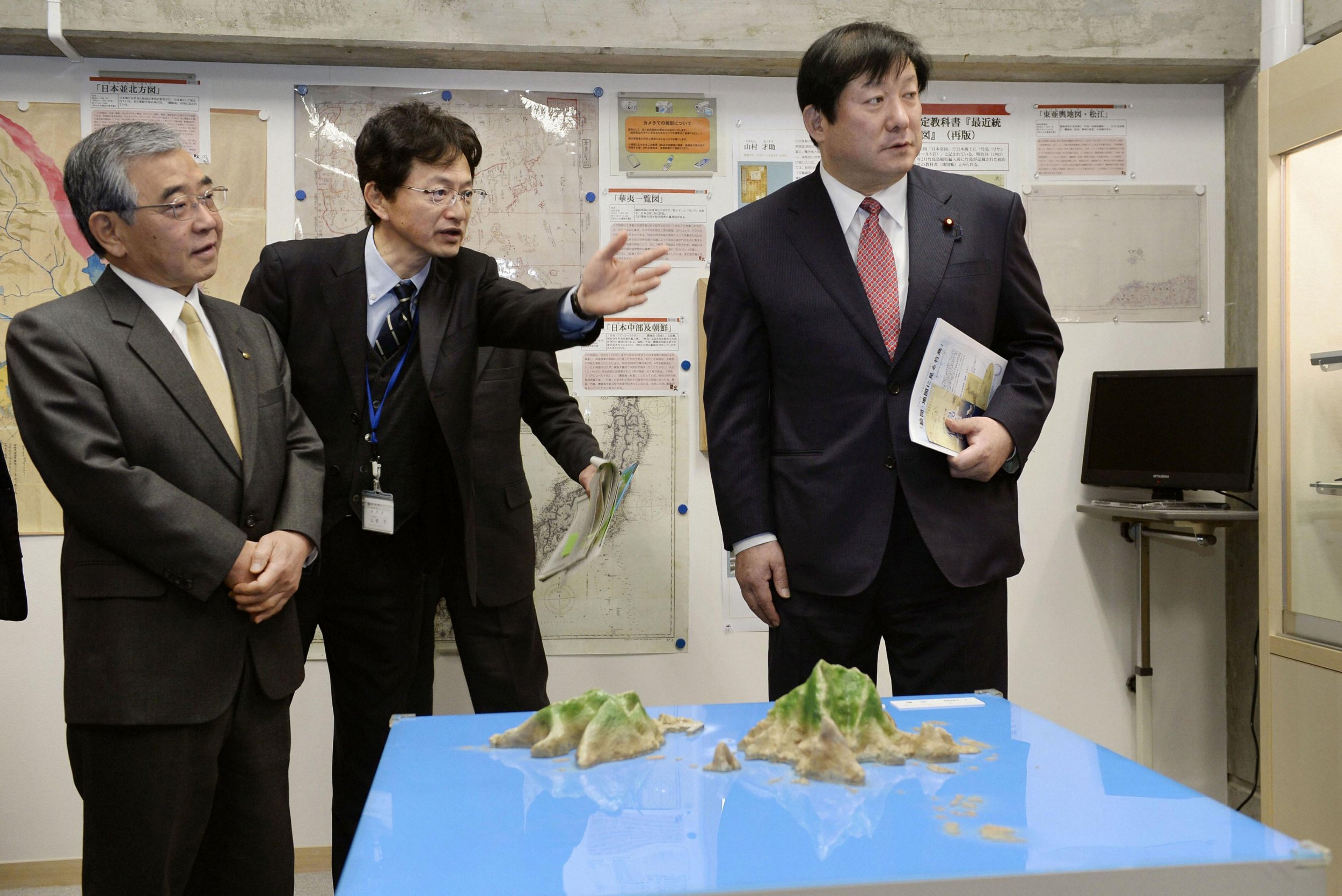 Japan sent South Korea a formal complaint Wednesday over Seoul's decision to hold military drills near two islets claimed by both nations in the Sea of Japan. The upcoming military exercise would be one of several South Korean drills held each year and come as the U.S. and South Korea conducted this month massive joint military training operations, known as "Foal Eagle," in the Korean Peninsula.
Japanese Foreign Minister Fumio Kishida told reporters Friday that Tokyo would protest South Korea's plans to conduct military drills Monday near the Liancourt Rocks. Kishida said the exercises were "unacceptable in light of our country's stance regarding the sovereignty of Takeshima" and called Seoul's actions "regrettable," according to The Japan Times.
The Liancourt Rocks, known collectively as Takeshima in Japan and Dokdo in South Korea, are located nearly directly between mainland South Korea and the main island of Japan. South Korea has exercised sovereignty over the islets since 1952, but Japan's foreign ministry has long argued that the islets "indisputably" fall under Japanese territory. In the mid-17th century, Japense sailors reportedly used them for navigation, fishing and docking.
In January, Japan also held defense drills with the U.S. and South Korea. Heightened military activity in the area has been linked to rising tensions between Asia-Pacific nations and the reclusive North Korea, which has developed nuclear weapons in spite of U.N. Security Council sanctions and also claims the islets as its own.
Japan and South Korea have traditionally been U.S. allies and have shared a mutual concern for Pyongyang's unpredictable and aggressive rhetoric. The two nations also share a more complicated history, however, including painful World War II memories of Japan occupying South Korea. Seoul has demanded Tokyo do more to acknowledge its use of sex slaves, known as "comfort women," during this era. In January, Japan withdrew its ambassador to South Korea after Seoul erected a statue representing one of the women in front of the Japanese Consulate in the South Korean port city of Busan.