As Tensions Escalate, Turkey Calls for Calm Over Downed Russian Jet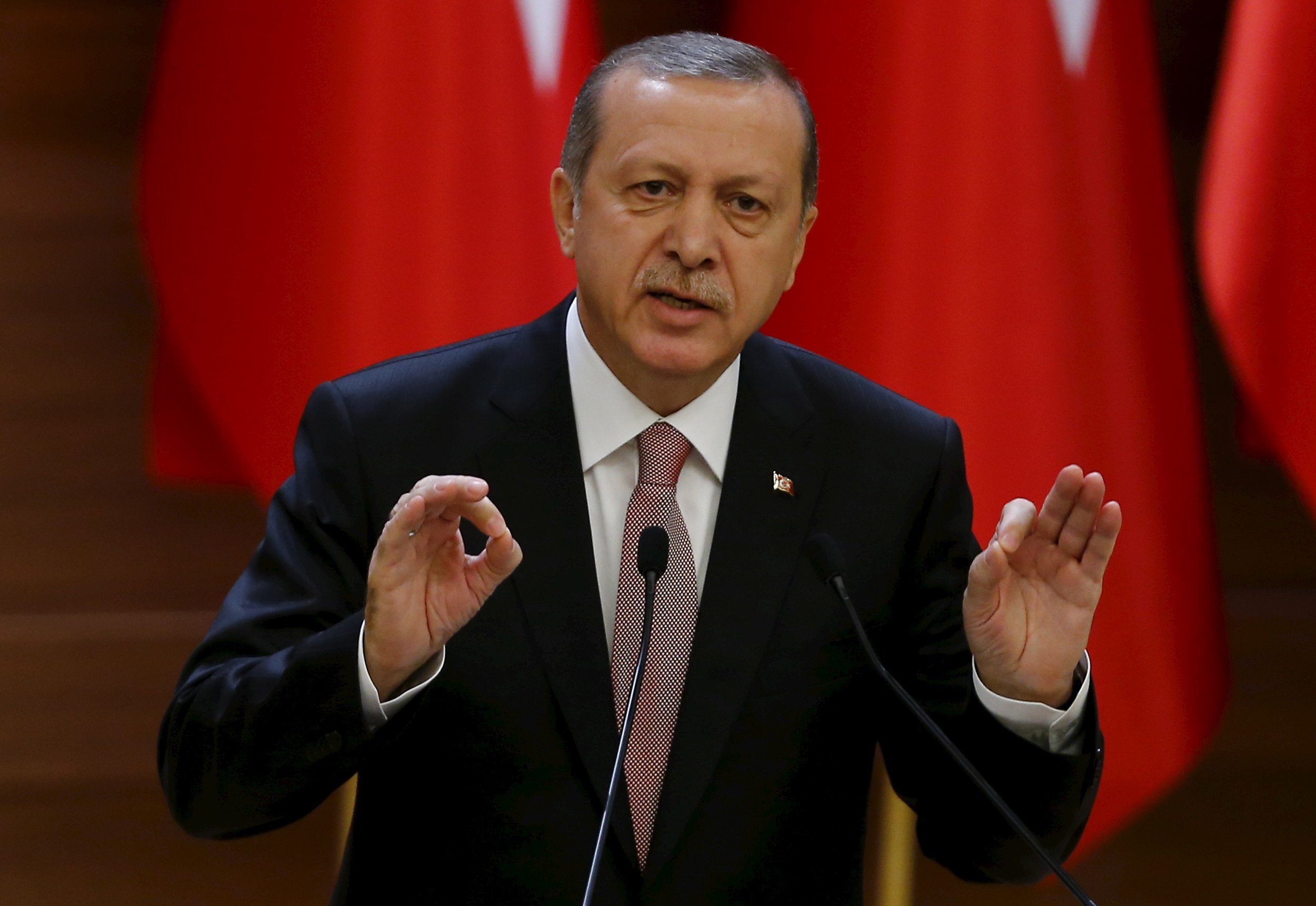 Turkish Prime Minister Ahmet Davutoglu has said his country "will work with Russia and our allies to calm tensions" following Turkey's downing of a Russian jet that crossed into its airspace on November 24. Writing in the U.K. Times (subscription), Davutoglu said that the incident "was not—and is not—an act against a specific country." Instead, he added, it was a case of Turkey defending its sovereign territory and should not distract various countries from their common cause of trying to defeat the Islamic State militant group (ISIS) in Syria and Iraq.
His op-ed comes amid escalating tensions between Russia and Turkey following Tuesday's attack. On Thursday, Moscow threatened economic retaliation against Ankara, claiming that it still had not received a suitable explanation for why its SU-24 warplane was shot down by a Turkish F-16 fighter jet, Reuters reports. Of the two pilots on board, one was shot and killed as he parachuted down, the second was rescued by Syrian and Russian forces.
Turkey has so far refused to apologize for the attack, though Turkish President Recep Tayyip Erdogan told France 24 television had his country known it was a Russian plane in its airspace, it would have issued a different warning. The surviving Russian pilot has said he received no warnings from Turkey and that the plane did not leave Syrian airspace, the BBC reports.
Russia also claimed that Turkey had purchased oil and gas from ISIS, which controls some oil fields in the Middle East. In response, Turkey alleged that Syrian President Bashar al-Assad and his backers, namely Russia, are the real source of ISIS' wealth.
Though Russia and Turkey are both targeting ISIS militants, they differ fundamentally in their view of who should govern Syria, according to the BBC. Russia hopes to keep Assad in power, while Turkey—along with the U.S. and E.U.—believes he should step aside. Despite the conciliatory tone of his op-ed, Davutoglu accused Russia of bombing "non-Daesh [another term for ISIS] positions … as well as groups fighting the Assad regime," as it hopes to weaken all opposition to the Syrian president.