Tensions Rise in Cologne Over Police Handling of Sex Attacks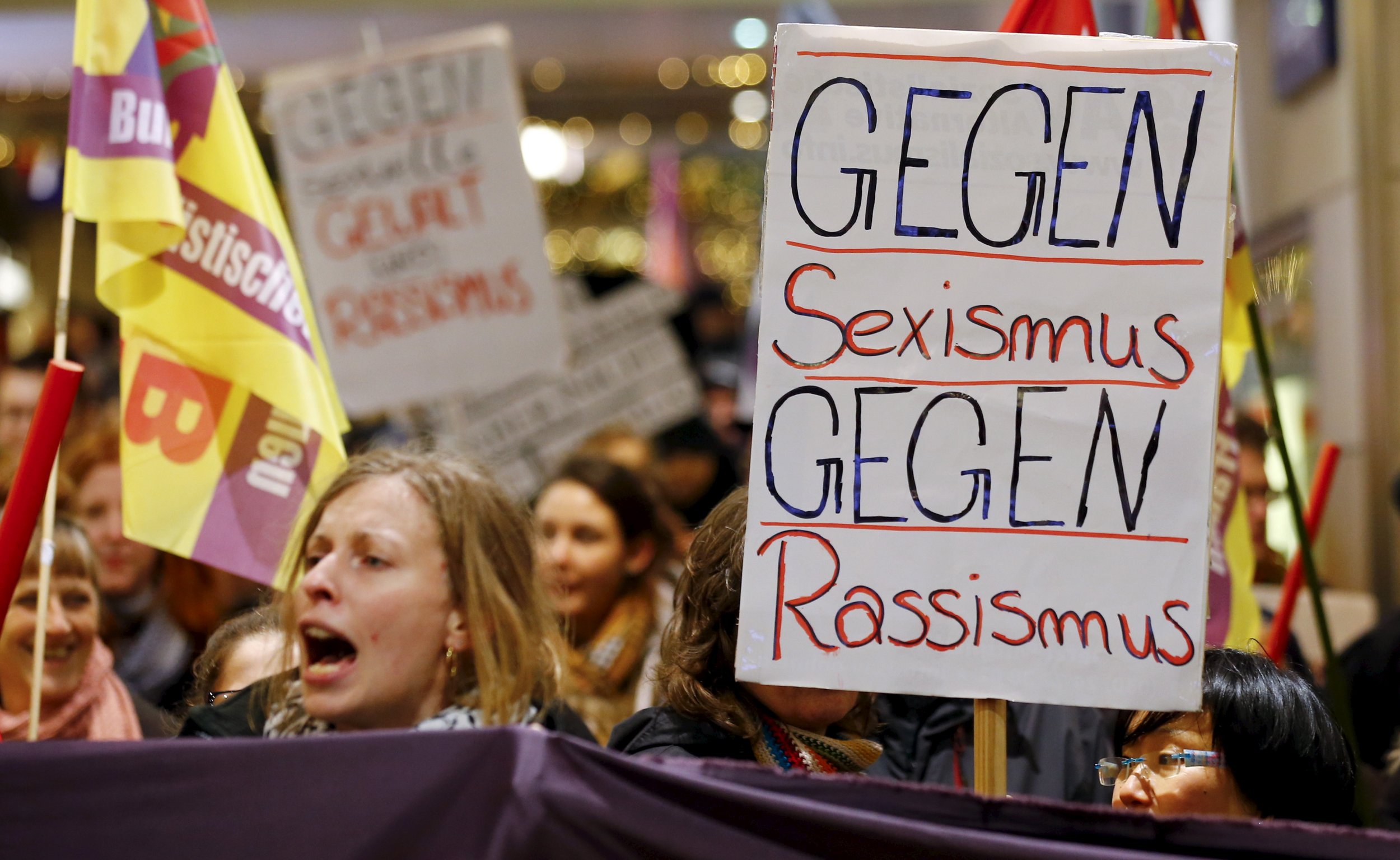 Police in Germany are facing criticism over their handling of a wave of sexual assaults and robberies carried out on New Year's Eve by gangs of men who were described as "drunk and aggressive." Witnesses say the perpetrators of the attacks, which mostly happened around Cologne railway station, were of Arab and North African appearance, prompting fears that they were part of the influx of refugees to Germany over the past year. So far, 100 complaints have been made to police, two alleging rape.
Some in Germany have suggested that police are covering up the identities of the attackers to avoid stoking anti-immigrant sentiment. Despite the number of complaints, no one has been arrested yet, though three suspects have been identified, the Guardian reports. Right-wing groups such as the anti-Islam movement Pegida have once again called on Merkel to put a stop to Germany's "open-door" refugee policy. According to the most recent government data, around one million asylum seekers were registered in the country in 2015.
Police and government officials are urging people not to assume the attackers are refugees, especially since no arrests have been made. But Cologne police chief Wolfgang Albers said on Wednesday that apprehending any suspects will be difficult and that the victims may find it hard to identify them since the attacks occurred in a "very crowded situation."
Various women's groups demonstrated outside Cologne railway station on Wednesday, calling for more to be done to help the victims, the BBC reports. Two-thirds of the 100 complaints were related to sexual assault. Similar attacks, on a smaller scale, were also reported in the German cities of Hamburg, Stuttgart, Frankfurt and Düsseldorf.
According to witness reports in Cologne, up to 1,000 men may have been involved in the attacks. Estimated to be between 15- and-35 years old, they surrounded women in groups of around 30 before allegedly mugging or assaulting them. Police have said the attacks seem to have been co-ordinated.
The mayor of Cologne, Henriette Reker, angered women on Wednesday after she advised them to avoid such attacks in future by keeping "more than an arm's length away" from strangers. She also told women to "stick together in groups." Her comments came as Cologne gears up for its February carnival.