Tensions Rise Between Ukraine and Russia in Shared Territorial Waters
Ukraine's navy is in a state of heightened alert in the Sea of Azov, a body of water shared by the Eastern European nation and Russia.
"The security service said: 'Watch closely, the Russians are preparing countermeasures. They are planning seizures and hijackings of Ukrainian ships,'" a Ukrainian shipowner told Radio Free Europe in a video published on Wednesday.
While such an incident has yet to occur, Ukraine 's military has noticed an increasing number of Russian ships building up in the sea since late May.
"One can see a growing number of Russian ships, it is significant. Yesterday we saw four ships of the Russian coast guard," Deputy Commander of the Ukrainian Marine Guard Corps Mykola Levytsky said on May 20, Ukranian information agency UNIAN reported.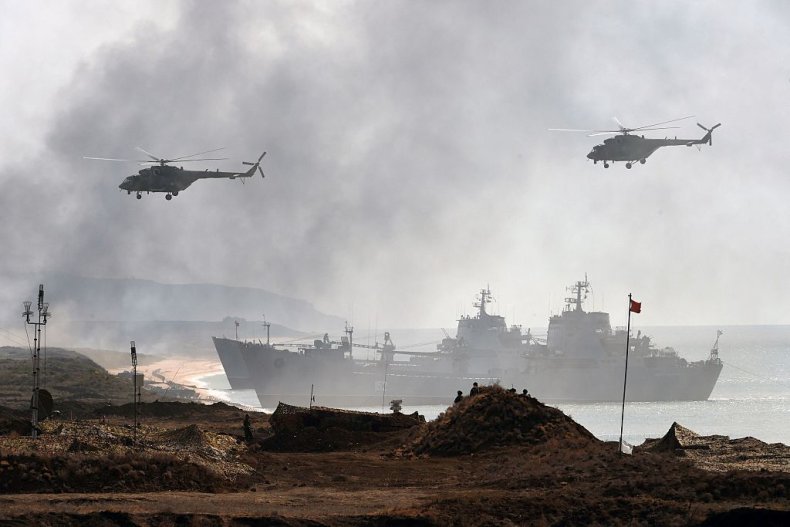 Throughout May, Russian coast guard ships have also increased their efforts to stop and check merchant ships bound for the Ukrainian ports of Mariupol and Berdyansk. According to Radio Free Europe, only four checks were conducted in April, whereas there were more than 30 in May.
In late March, Kiev angered Moscow after it detained a Russian-flagged fishing ship at sea. The vessel was registered in the disputed territory of Crimea, which Russia annexed in 2014. Ukrainian authorities detained 10 crew members and accused them of illegally crossing its maritime border.
Russia responded to the move by comparing Ukraine's actions to those of "Somali pirates," and threatened to deploy a stronger military presence in the sea. Since then, Kiev has feared a more serious confrontation.
"We only observed the movement of some [Russian] patrol boats, but even this causes tension," a Ukrainian naval officer told Radio Free Europe. He explained that if Russia were to escalate the situation, it would be difficult for the Ukrainian navy. "Our fleet needs modernization," he said.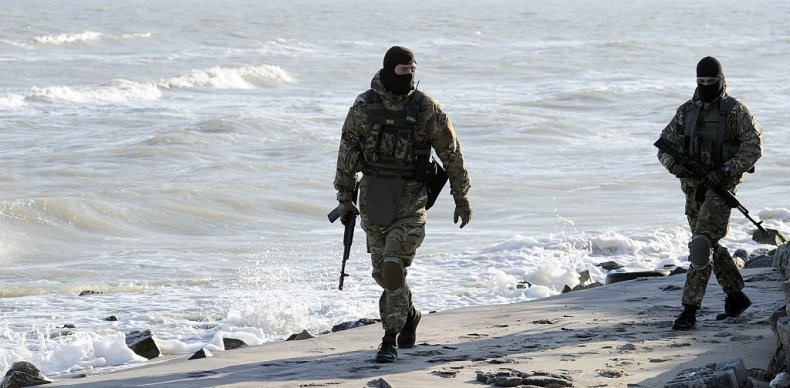 The Sea of Azov is technically shared by Russia and Ukraine under a 2003 international agreement, which does not specify any clear border.
"Negotiations on the issue between Ukraine and Russia have dragged for many years, but the parties have never reached any common solution," Mykhailo Samus, deputy director for international affairs at the Center for Army, Conversion and Disarmament Studies in Ukraine, wrote for UNIAN. "Russia has created a situation where international law cannot be applied in the Azov water area. At the same time, there is no clearly defined border between Ukraine and Russia, in accordance with the bilateral agreement."
The warring nations remain in a tense situation, unable to clearly argue which country violates sovereignty.
"In view of the Crimea annexation, Russia now proceeds from the fact that the Sea of Azov is no longer just an inland sea of Ukraine and Russia," Samus explained. "Before the annexation of Crimea, Russia's share in the Azov Sea was rather small … Now, of course, Russia believes that if Crimea is Russian … much of the Azov Sea is now Russian."