What's Next For Teresa Giudice After Joe's Prison Release? Everything to Know About 'RHONJ' Star Husband's Possible Deportation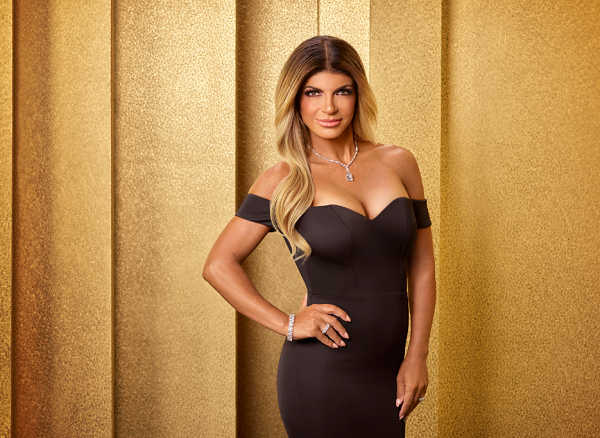 Joe Giudice was released from prison after spending the last 41 months behind bars, but the husband of Real Housewives of New Jersey star Teresa Giudice didn't get a sweet return home.
Joe Giudice, an Italian citizen, was transferred immediately into Immigration and Customs Enforcement custody upon his release from prison on Thursday. His brother-in-law, Joe Gorga, said Teresa Giudice has been struggling with the reality of her husband's possible deportation to Italy.
Gorga, husband of RHONJ star Melissa Gorga, gave fans an update on his sister's wellbeing in an interview with Us Weekly Monday. "It's very, very hard. You see, she puts up a good, strong front. She has to," Joe Gorga said.
"She has to raise her children by herself, so she has to be strong. She can't be weak. You know, you see this tough girl [on TV] all the time but she's weak," he continued, adding Teresa Giudice has been trying to keep her mind occupied despite her husband's ongoing legal turmoil.
"She's constantly going out because when she's home, she has no one to hold. No one's around. [Her] kids, they're in activities and they want to be with their friends. You know, she's a mess," Joe Gorga said.
The family wants Joe Giudice's deportation appeal to be approved by a judge. If he's sent back to his native country, however, Joe Gorga said his four nieces—Gia, 18, Gabriella, 14, Milania, 13, and 9-year-old Audriana Giudice—will likely visit their father during vacations.
Teresa Giudice has previously said she had no intentions of moving to Italy should her husband be deported and has mentioned leaving him. On the RHONJ Season 9 reunion, Teresa Giudice said she was "not doing a long-distance relationship."
"I want somebody with me every day," she said. "I know exactly what happens. You know, I'm sure he'll be with other women. It happens. We do the long-distance thing, it's not going to work."
Teresa Giudice hasn't officially filed for divorce or separation, however, the 46-year-old was recently spotted in Florida enjoying a weekend getaway with New Jersey realtor Blake Schreck in February, fueling speculation she was potentially already moving on.
Joe Giudice filed an appeal disputing his leave order back in November, just a month after Immigration Judge John Ellington delivered a ruling for the reality star to return to Italy upon completion of his prison sentence. The Giudice family lawyer, James Leonard, said in a statement Joe Guidice was "optimistic that once his appeal is heard, he will receive the appropriate relief and will be able to come home and remain there with his family."
Joe Giudice pled guilty on charges of tax fraud back in 2014. His wife was imprisoned for 11 months in 2015 in connection to the crime. However, the couple was allowed to serve time consecutively so one parent would be available to raise their children while the other was behind bars.