Where is Joe Giudice Now? Teresa Giudice's Husband Speaks Out After Removal From Ice Custody
Joe Giudice broke his silence for the first time following his removal from Immigration and Customs Enforcement custody. The husband of Real Housewives of New Jersey star Teresa Giudice appeared in a video interview with Bravo's The Daily Dish on Monday and admitted his legal troubles and possible deportation has taught him a valuable lesson.
"You just gotta look forward and never look back," Joe Giudice said. "Life, it's always better to look through the windshield and not through the rearview mirror. It's a much bigger picture when you're looking through the windshield. But at the end of the day, people make mistakes. Nobody's perfect."
A judge ruled the former reality TV personality would be deported to his home country, Italy, in October 2018. Joe Giudice appealed the motion, but the case was delayed upon his prison release, resulting in the father-of-four being handed over to ICE following his release from prison in March.
He was allowed to go to Italy to wait out the ruling for his appeal case on October 11.
While the hardest part of the ordeal is being away from his wife and daughters—Gia, 18, Gabriella, 15, Milania, 14, and Audriana, 10—Joe Giudice said it was "better" for him to now be awaiting the judge's decision among relatives in Italy as opposed to the confinement of an ICE detention camp.
"I've learned a valuable lesson from all this, and I know my family is the most important thing to me," he continued before sending Teresa Giudice and their children a special message. "I just want to let you know that I love you and I'm always here for you. You know that."
Although the Giudices were "very happy" the family patriarch was given permission to return to his native country, in a statement released at the time, the family said they were "very sad that he is still not home where he belongs."
Joe Giudice hasn't lived with his immediate family since he began his 41-month prison sentence on charges of mail, wire and bankruptcy fraud in March 2016, just a few months after his wife returned home from serving 11 months behind bars on similar charges. Despite having resided in the U.S. since he was a child, Joe Giudice never legally obtained citizenship. Under U.S. law, immigrants can still be deported back to their home country if they are found guilty of "a crime of moral turpitude" or an "aggravated felony."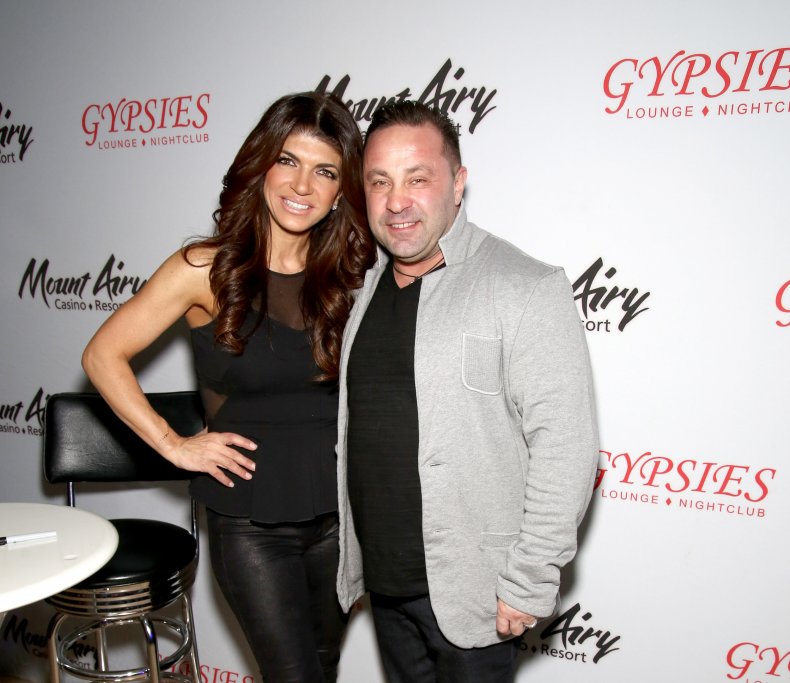 Teresa Giudice continues to stand by her husband's side, although she has previously noted Joe Giudice's legal woes have put a strain on their marriage. At the RHONJ Season 9 reunion in March, the reality star claimed she would not uproot her family should Joe Giudice be deported. She also said she has no intention of maintaining a long-distance relationship.
"I want somebody with me every day," she said at the time. "I know exactly what happens. You know, I'm sure he'll be with other women. It happens. We do the long-distance thing, it's not going to work."
From the looks of the RHONJ Season 10 trailer, trouble within her marriage will be a key focus in Teresa Giudice's storyline in the new season.
Teresa announced she and her husband would appear together in an interview special with Bravo's Andy Cohen on Sunday.
A final ruling for Joe Giudice's deportation case is expected to be delivered in November.