Teresa Giudice Afraid Husband Joe Will Be 'Missing Out on So Much' If He Gets Deported
Teresa Giudice is worried for her husband Joe Giudice and how his possible deportation may impact their four daughters.
The Real Housewives of New Jersey star shared her concerns for her husband in an interview with Bravo Insider released Wednesday, nearly two months after the Board of Immigration Appeals denied Joe Giudice's request to revoke an earlier ruling that will force him to leave the United States for his home country.
While Teresa Giudice feared for her husband's future, it was their children—Gia, 18, Gabriella, 15, Milania, 14, and 10-year-old Audriana—she was most afraid for. "If he gets deported, he'll never be able to go to their graduation[s], celebrate their birthdays, anything," Teresa Giudice said. "He's going to be missing out on so much."
Joe Giudice spent nearly three years behind bars after pleading guilty in March 2014 to 41 counts of fraud. While an inmate at a Pennsylvania detention center, an immigration court ruled in October 2018 that the former construction company owner be deported back to his native country of Italy after he completed his prison sentence.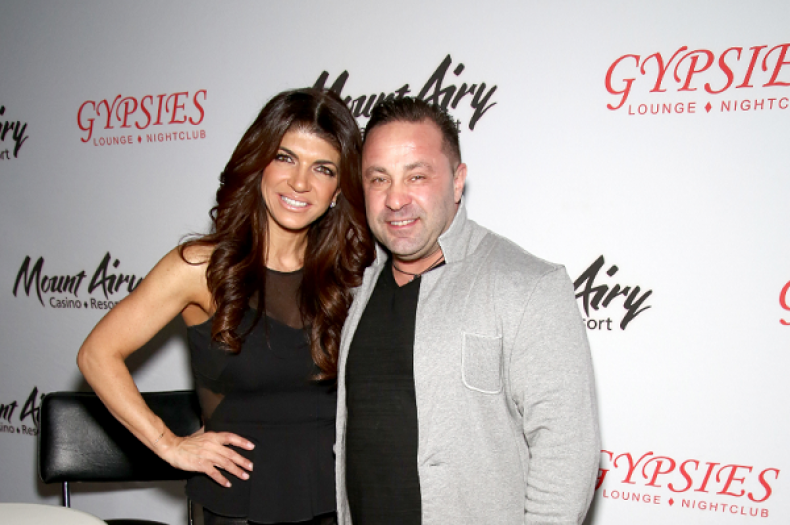 Joe Giudice arrived in the U.S. with his family as a small child, but despite spending the majority of his life living in America, he never received citizenship. Under U.S. law, immigrants are subject to deportation if convicted of a crime or aggravated felony.
Teresa Giudice, who served nearly a year behind bars ahead of her husband on similar charges, explained how the situation was already affecting their children.
"The girls adore their father and no child should have to go through what my daughters are going through," she explained. "They should have their daddy here."
She added: "When you're a mom and your children are hurting, it just kills you so much. If I could take any of this pain away from them, I wish I could."
Joe Giudice appealed the deportation ruling in November 2018. The appeal was denied by the court in April. He was, however, allowed to continue living in the States while he awaits his deportation date after it was temporarily delayed. He's currently under Immigration and Customs Enforcement custody.
In his absence, his children recently celebrated Father's Day by posting heartwarming messages for Joe Giudice on social media.
"Happy Father's Day daddy! I love you so much with all my heart! I can't wait to see you again and I'm so lucky because you are my dad like actually my dad and I love you," his youngest, Audriana, wrote alongside a video collage of photos of Joe Giudice with his children and family.