Is Teresa Giudice's Husband Getting Deported? 'Real Housewives of New Jersey' Star Speaks Out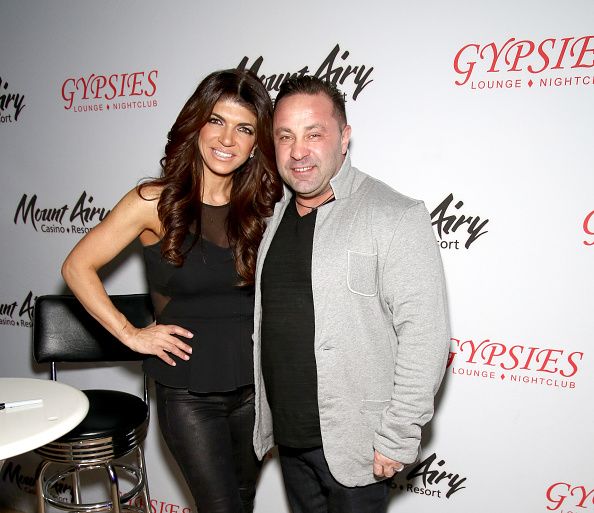 Joe Giudice denied claims he's being deported back to his home country of Italy. The husband of Real Housewives of New Jersey star Teresa Giudice is currently serving a 41-month prison term on charges of mail, wire and bankruptcy fraud.
The father of four found himself at the epicenter of deportation rumors after tabloid reports claimed Immigration and Customs Enforcement launched removal proceedings that would require Joe Giudice to spend the remainder of his prison term in his native country.
Giudice family lawyer James J. Leonard Jr., denied the reports on Thursday, telling People magazine that "no decision has been made" as of yet.
"The same immigration detainer that was lodged against him in March of 2016 remains in place today, but I want to be absolutely clear about this, no judicial authority has made any decision regarding what will happen with that detainer," Leonard said.
He added: "Mr. Giudice has immigration counsel who are and have been working aggressively on his behalf so that he can return home to his wife and four young daughters, and we remain optimistic that that is how this will end."
Joe Giudice's sentence started in March 2016, and he is expected to remain behind bars until 2019.
Both Joe and Teresa Giudice were charged with a 39-count indictment of conspiracy to commit mail, wire and bank fraud, making false statements on loan applications as well as bankruptcy fraud in July 2013 after it was discovered the couple secured millions of dollars by submitting false pay stubs, tax returns and W-2 forms. Not to mention, the couple had filed for Chapter 7 bankruptcy in 2009, but appeared on RHOJ living lavishly, wrapping up renovation on their new mansion, when the show premiered that same year.
New Jersey native Teresa Giudice similarly spent time behind bars on fraud charges, although she was only given a 15-month sentence. She was released in December 2015 after serving just 11 months.