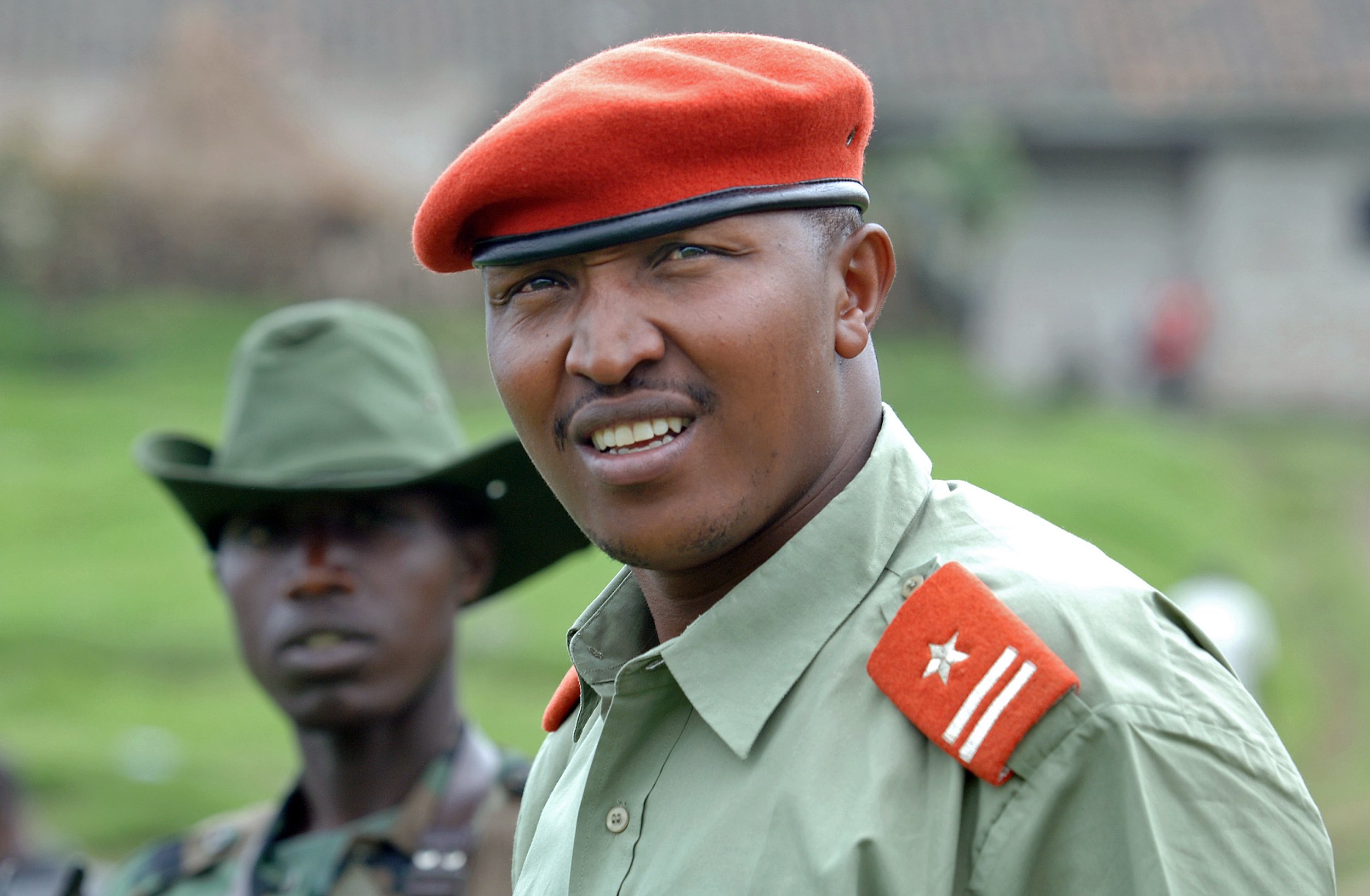 Known as "Terminator Tango" or simply "The Terminator," the feared warlord Bosco Ntaganda seemed untouchable for a long time in the Democratic Republic of Congo.
The 44-year-old, Rwandan-born Ntaganda roamed the country's war-torn east for years after being indicted in 2006 by the International Criminal Court (ICC) for allegedly recruiting child soldiers. Congo's President Joseph Kabila feared that arresting Ntaganda, who had thousands of soldiers personally loyal to him, would spark further unrest in his already unstable country.
But now, more than a decade after that original indictment, Ntaganda is set to face trial for his alleged crimes. He is set to give evidence in his own defense at the court in The Hague on Wednesday, where he faces 13 counts of war crimes and five of crimes against humanity. Ntaganda pleaded not guilty to all the charges at the opening of the trial in 2015.
Ntaganda's personal history is tied up with that of the Great Lakes Region of Africa, which has suffered genocide and almost incessant conflict over the past few decades. Born in 1973 on the Rwandan side of the border with Congo, Ntaganda fled to eastern Congo during attacks on his Tutsi ethnic group that preceded the 1994 genocide in Rwanda, in which extremist Hutus killed at least 800,000 Tutsis and moderate Hutus in just 100 days.
Read more: 4 in 10 child soldiers in Congo are girls, forced into sexual slavery. Why are we forgetting them?
He became a soldier in 1990 in the Rwandan Patriotic Front (RPF)—led by now Rwandan President Paul Kagame —which eventually brought the genocide to an end. The RPF would later invade eastern Congo in 1996, a military action in which Ntaganda participated. He spent several years switching among various rebel groups in the region: According to a 2015 paper by the New York-based Congo Research Group, there are at least 70 armed groups in Congo's North and South Kivu provinces, which lie close to the Rwandan border.
In 2002, Ntaganda joined the Union of Congolese Patriots (UPC/FPLC) rebel group, and it is for his time in this faction that he is facing trial at the ICC. Between 2002-2003, the UPC was involved in several conflicts in the northeastern Ituri province. Ntaganda's charges include murder; rape; sexual slavery of civilians; and the forcible displacement of peoples. He is also accused of recruiting child soldiers to fight for the group; ICC chief prosecutor Fatou Bensouda has previously said that the Congolese ex-rebel commander is "just as dangerous as Joseph Kony," the Ugandan leader of the notorious Lord's Resistance Army, which has recruited tens of thousands of children to fight in its decades-long insurgency.
Besides the crimes for which he is on trial, Ntaganda allegedly took part in various other atrocities. These included the massacre of 150 people in the village of Kiwanja in November 2008: International journalists filmed Ntaganda commanding troops in the village on the day of the attack, according to Human Rights Watch.
After spending the next few years in yet another rebel group, Ntaganda joined the Congolese army in 2009 as part of a peace deal, and quickly rose to become a general. He commanded a force of some 50,000 soldiers from his base in the eastern city of Goma, according to the BBC. The soldier built up a business empire in the mineral-rich eastern Congo, which included controlling mining sites, taxing timber and charcoal production and even owning a flour factory in Goma, according to a 2011 U.N. Group of Experts report. The report estimated that Ntaganda made $15,000 per week from taxes at a single border crossing point between Congo and Rwanda: The average annual GDP per capita in Congo is less than $500.
In April 2012, Ntaganda defected from the Congolese army, a decision that would prove to be his downfall. President Kabila ordered his arrest, but Ntaganda launched another rebellion with the M23 group, which briefly took control of Goma in 2012 in a conflict that displaced some 800,000 people. But the M23 later split and Ntaganda handed himself into the U.S. embassy in Kigali in 2013, where he was transferred to the ICC.
Since it began functioning in 2002, the ICC has only managed to secure four convictions—one of which was for Thomas Lubanga Dyilo, Ntaganda's one-time boss in the UPC—and has faced criticism from African nations for being biased against the continent. But for Ntaganda's alleged victims, his trial—and potential conviction—could finally bring some closure.