Will Risako agree to go on a thrilling glasses-picking date with Sota, despite being totally (and understandably) put off by the creeptastic way he asked her out? Has Yui learned from her past bad behavior with the housemates, or is she still secretly a manipulative little gremlin out to crush her romantic rivals? Will anyone have a romantic Christmas Eve date? We'll learn the answers to these burning questions—and probably enjoy some juicy new drama we didn't even see coming—in the concluding nine episodes of Terrace House: Opening New Doors, which come to Netflix this week.
Terrace House: Opening New Doors Netflix Release Time
Wondering when exactly you can start binging all the new goodness? New episodes of Terrace House: Opening New Doors will hit the streaming platform at 3:01 a.m. ET on March 12. Night owls on the West Coast might be able to get a couple episodes in before bedtime, as new episodes will debut there at 12:01 a.m. PT.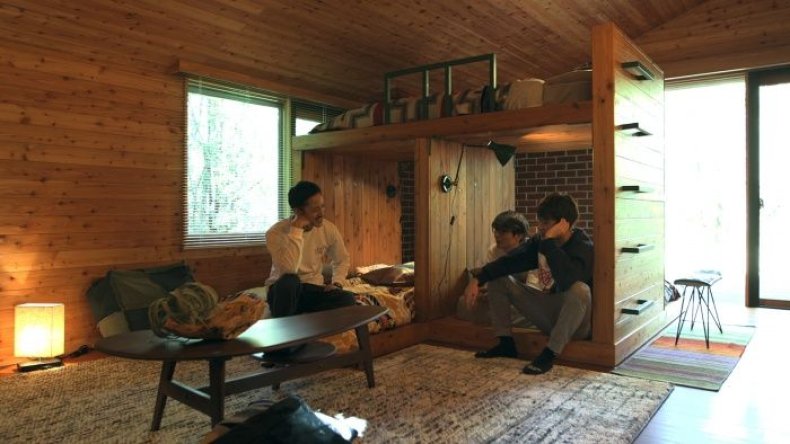 Terrace House: Opening New Doors Parts 1-5 Recap
Opening New Doors may have started off a little sleepy, in keeping with its cozy ski-town setting, but it soon delivered some major drama and excitement. The unlikely romance between tomboy hockey star Tsubasa and adorkable model Shion set hearts aflutter the world over, and they left the house in Part 3. (The pair continue to live happily ever after, at least according to their Insta pages.)
After that the romance in the Kariuzawa house got quite a bit more thorny and dramatic. Yui and Mayu both had the hots for the hunky aviation heir Noah, but it turns out he had his eyes set on the house's resident limber 'older woman': noted wine aficionado and multi-season TH alumna Seina Shimabukuro. After crushing Shohei's heart when he oh-so-earnestly confessed his love to her in a church (admittedly, he kind of deserved it), Seina and Noah went on to extravagantly make out like wild animals in a nightclub and leave the show together in Part 5.
At the end of Part 5, our housemates consist of Sota, Maya, Yui, Risako, Aio and Kaito. And there's quite a few love triangles—or love rhombi, even!—in the works here. Everyone seems to have a crush on everyone else, and all the guys seem especially taken with Risato, especially Aio, after the two had fun at the gym together.
Are these guys indeed the final six housemates, or will we get a new addition right at the end? Who's your favorite Opening New Doors cast member? Let us know your thoughts in the comments.