Netflix's 'Terrace House: Opening New Doors' Is Well Worth a Watch
Good news: Terrace House is back on Netflix. Even better news: Terrace House is back in Japan.
The third installment of the cult-hit Japanese reality series brings together six strangers from various walks of life—always a strictly maintained balance of three men and three women—to share a fabulous house together. Some come looking for love, others for fame. The housemates can be a mix of teenagers, career-minded thirty-somethings, professional athletes, models, part-timers or students. A panel of sharp-tongued wags moderates the proceedings, offering commentary on the housemates' interactions.
Part of the charm of Terrace House is how dissimilar it is to most American or British reality shows. On Terrace House, people do the dishes, drink moderately (if at all), and get annoyed when their housemates don't take their career goals seriously. Expect a lot of earnest, pyjama-clad conversations about following your dreams. Do not expect disheveled wigs and sex in the hot tub. At its best, Terrace House is part travel porn, part televised novel of manners, a strange combination that somehow makes for compulsive—yet extremely chill—viewing.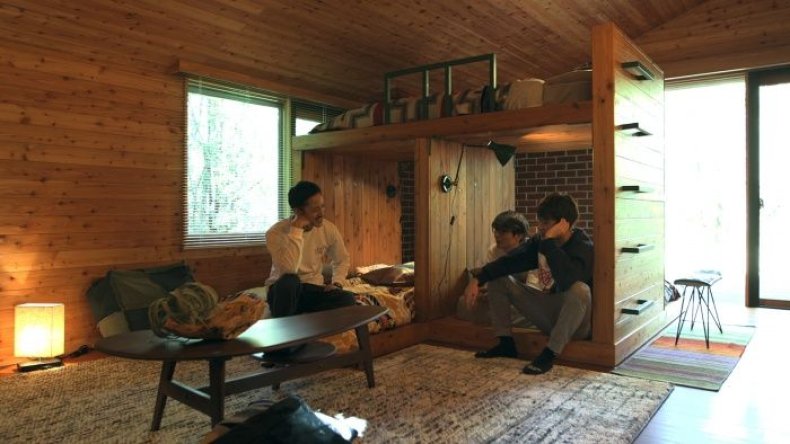 Opening New Doors takes place in the mountain resort town of Karuizawa, Nagano, and has a wildly different vibe from the previous settings of Tokyo and Honolulu. Aloha State saw a fractured ensemble cast mostly ignore each other while halfheartedly promoting their modeling/music/brand, redeemed only by the luminous smile of best boy Arman. After only a handful of episodes, OND feels like a sleepier, homebody version of Boys and Girls in the City, in the best possible way. The cast already seems to have grown close, and there's some genuinely sweet friendships and potential romances beginning to blossom.
For the time being, all three girls of the OND cast seem to get along, a welcome change from past seasons. Hockey player Tsubasa is a breath of fresh air, her enviable sneaker game and baggy Calgary Flames jerseys a stark contrast to Ami, yet another sourpuss "aspiring model," albeit one who dishes out some pretty sick mean-girl burns to a clueless suitor. Freelance writer Mizaki hasn't made much of a mark on the show yet, other than being in her underpants during the opening credits. She seems to be a bit of a boozehound though, which will hopefully make up for her lack of presence.
The men of the cast are a pretty eclectic mix. Taka, the elder statesman of the group at 31, is a pro snowboarder with a big bro vibe, kind of a cross between Aloha State's Guy and Han from Boys and Girls, but with more salty sarcasm. He does his best to be a mentor to the show's youngest cast member, the culinary-school dropout Yuudai, who's already managed to annoy everyone in the house due to his complete inability to read social cues. Then there's the cutie-pie hāfu model Shion, with his Harry Potter glasses and adorkable smile. Here's hoping he isn't Taishi Mark II (Aloha State's "guilty samurai" who literally tried to date every single woman on the show in his quest for "a love worth dying for"). So far, Shion comes across as outgoing and surprisingly considerate with the other housemates. Infinitely to his credit, he seems to have taken a shine to Tsubasa.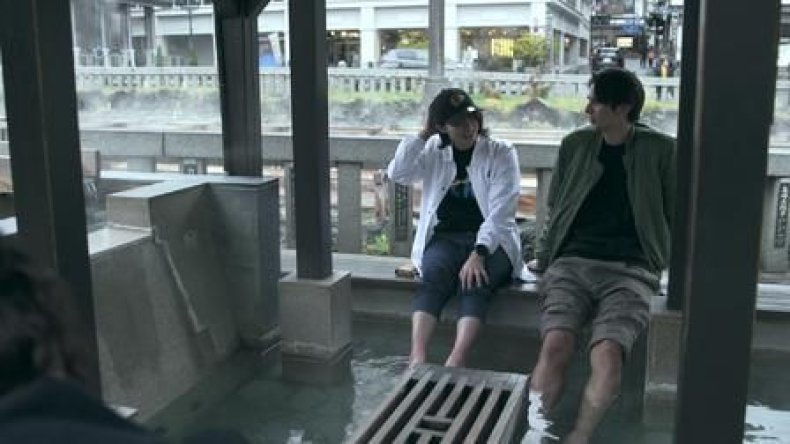 If you've checked out Terrace House in the past, but fell off somewhere partway through Aloha State, Opening New Doors is worth coming back to. If you aren't familiar with the series, but have even a passing interest in Japanese culture, it's a fascinating little window into the subtleties of friendships, dating and social life.
Netflix will release new episodes of Opening New Doors in batches every couple of months, similar to the schedules for Boys and Girls and Aloha State. The streaming service has yet to specify a firm release date for the second batch of OND. Episodes 1-8 are available now, along with the full runs of Boys and Girls and Aloha State.