Defense Department Blows Millions of Dollars in Afghanistan on the Wrong Camouflage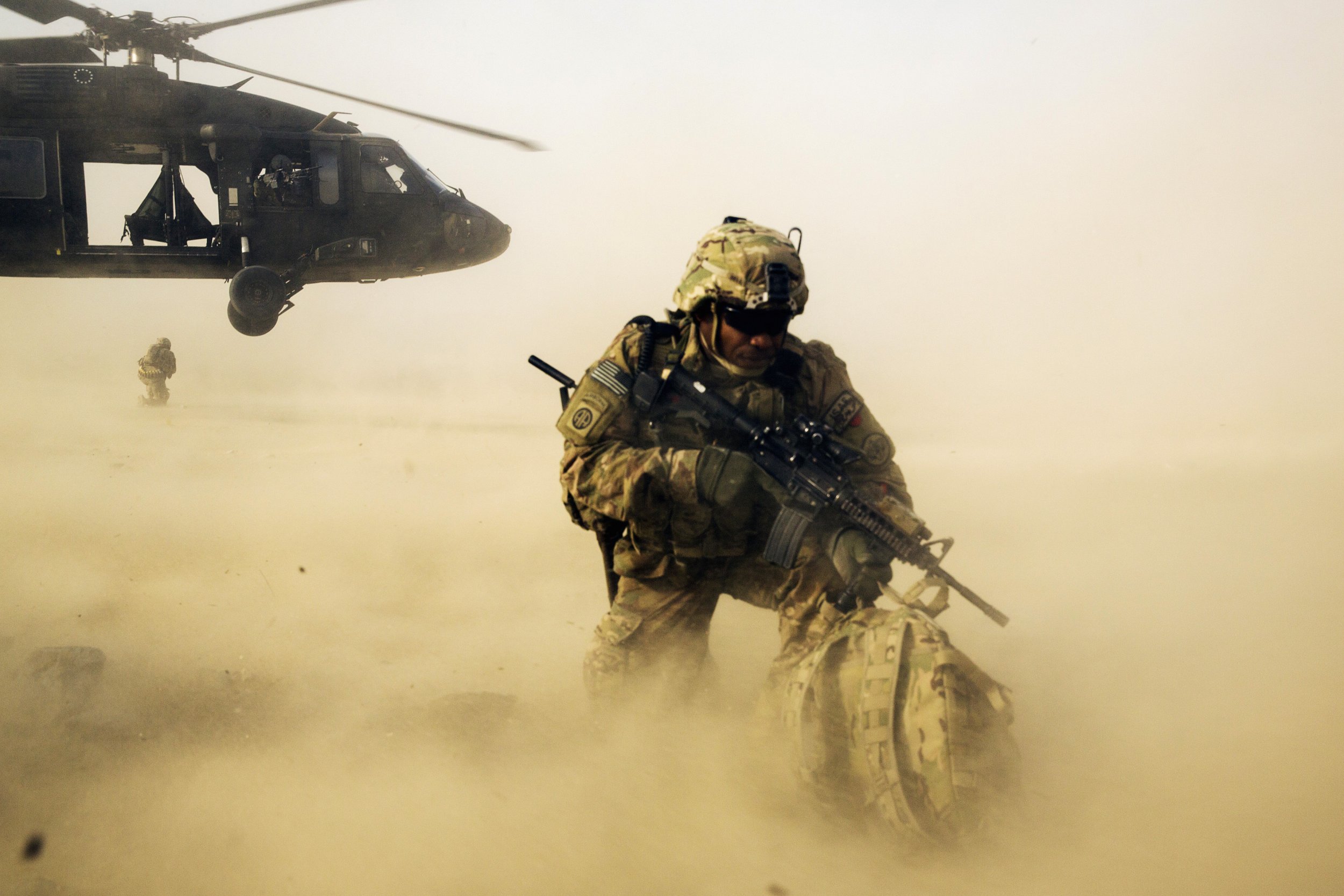 The U.S. Department of Defense blew $94 million on a fashion faux pas for Afghan cops, dressing them in forest camo in a sere country where forests cover barely 2 percent of the land. The Taliban haven't had to look too hard to find their government foes in green forest uniforms.
The patterm was selected by Afghan officials who simply preferred the arboreal look, according to the Office of the Special Inspector General for Afghan Reconstruction (SIGAR), charged with the Herculean task of monitoring the hundreds of billions of dollars U.S. taxpayers are lavishing on that nation.
"DOD's decision to procure ANA uniforms using a proprietary camouflage pattern was not based on an evaluation of its appropriateness for the Afghan environment," the Inspector General's office said in a statement. "In 2007, responsible DOD officials stated that they 'ran across [HyperStealth's] web site and the Minister [then Minister of Defense Abdul Rahim Wardak] liked what he saw. He liked the woodland, urban, and temperate patterns.'"
Choosing the type of camouflage used in warfighter uniforms is not supposed to be a matter of aesthetic preference. Rather, the Army and Marine Corps are directed to make those decisions based on specific criteria. "The spatial characteristics and color palette of a camouflage pattern should be tailored to the specific environment," according to DOD technical papers on the subject. "Matching a camouflage pattern 'with background texture, color, and contrast is essential to all levels of visual processing.'"
The U.S. bought 1,364,602 ANA uniforms and 88,010 extra pairs of pants produced by a company called HyperStealth that produces a proprietary "Spec4ce Forest camouflage pattern"—without conducting any formal testing or evaluation, according to SIGAR.
"As a result, neither DOD nor the Afghan government knows whether the ANA uniform is appropriate to the Afghan environment, or whether it actually hinders their operations by providing a more clearly visible target to the enemy," according to Jennifer George-Nichol, a SIGAR spokeswoman.
Signing the contract for a proprietary pattern, as opposed to a non-proprietary patten, increased costs to the U.S. government by 40 percent to 43 percent, SIGAR found. The decision has cost Americans an additional $26 million to $28 million since 2008.
Besides the higher cost, the forest patterns do not provide much camouflage for the Afghan National Police. Changing them all now could save U.S. taxpayers between $68.61 million and $72.21 million over the next 10 years.
The SIGAR suggested that the DOD "conduct a cost-benefit analysis of the current uniform specification to determine whether there is a more effective alternative, considering both operational environment and cost, available."
The full SIGAR report is here.
The U.S. is spending $4 million an hour in Afghanistan as it wages the longest war in U.S. history. As of 1 p.m. Eastern time Wednesday, Americans had spent $775,283,800,000, a total that was going up by increments of thousands of dollars every second. The count can be viewed here.