Terror Alert Ahead of Royal Couple's India Tour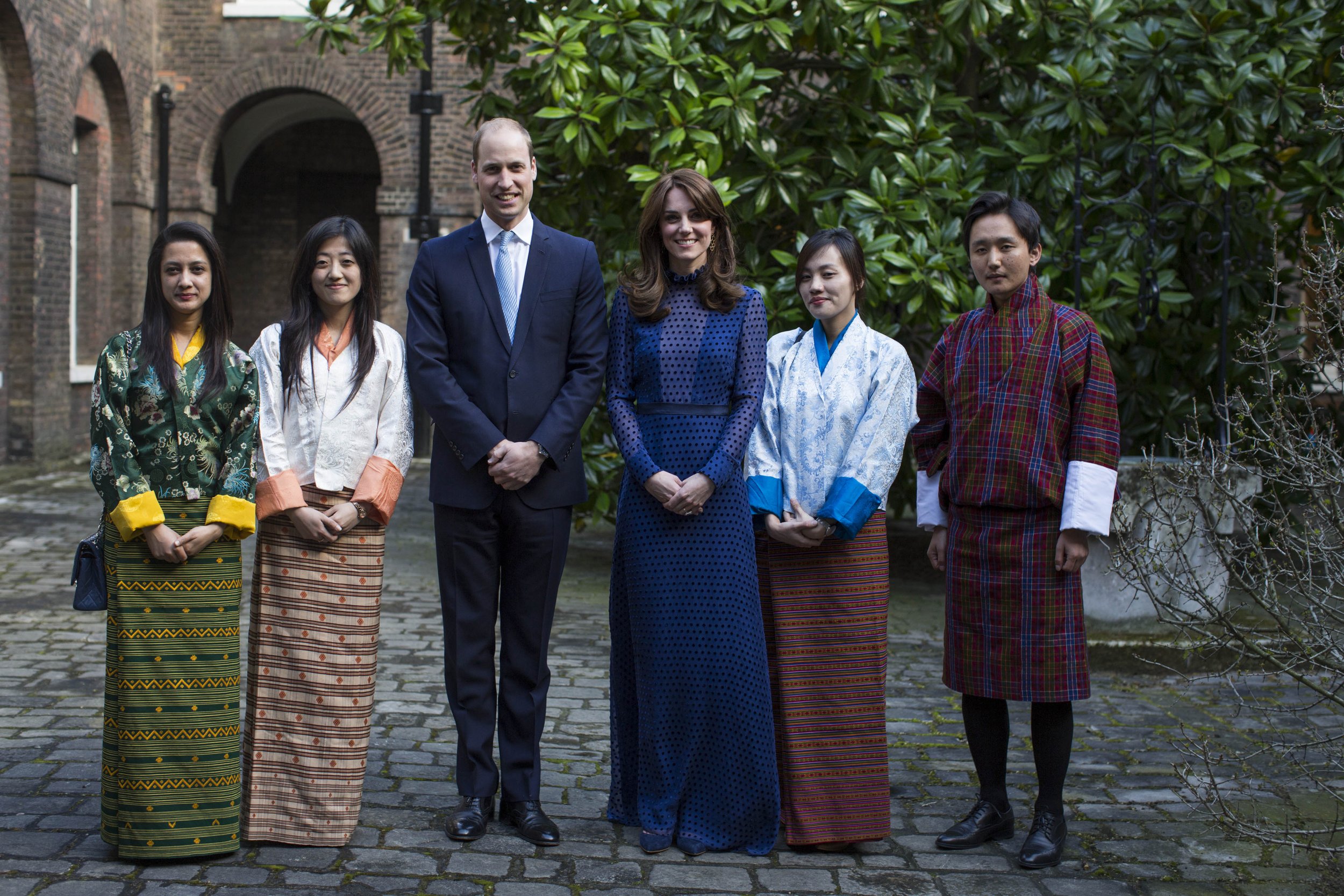 Ahead of an official royal visit to India next week, the Duke and Duchess of Cambridge were given travel advice after a terrorism alert was issued on Wednesday. Punjab police reported that three Pakistani terrorists armed with guns, ammunition and a suicide belt had plans to target Delhi, Mumbai and Goa, India Today reports.
However at a Kensington Palace reception on the very same day, to mark the upcoming tour of India and Bhutan, the royal couple appeared to be very calm. For the occasion, the Duchess wore a glamorous £498 full-length blue dress with a keyhole back and a plunging neckline by Indian designer Saloni.
Although there is no direct threat against the royal visitors, Indian authorities are particularly vigilant, given the 2008 terror attacks in the country which claimed the lives of 164 people. The royal couple will stay in the Mumbai hotel where the attacks took place eight years ago.
The Duke and Duchess will arrive in Mumbai on Sunday before travelling on to Delhi the next day.
"You are directed to take all the necessary steps in this regard and specially focus on strict checking of vehicles, security of all vital installation[s] including police buildings and defence establishments, religious places, crowded places such as market areas, malls, railway stations, railway tracks and educational institutions," said Indian security authorities.
A Kensington Palace spokesman refused to comment on whether the alert would affect the couple's travel plans:
"The Taj is now an iconic symbol of the city's resilience and strength. The stories of the bravery and dedication of the staff there are now known around the world. The duke and duchess are following in the footsteps of other world figures, including the Prince of Wales and the US president, who have both used their stays at the hotel to display solidarity with the people of this great city."