Terror at Michigan State: Shooter Ignites Lockdown, 3 Dead, 5 Injured
At least three people were killed by gunfire at Michigan State University (MSU), rocking the East Lansing campus community Monday night.
According to MSU Police and Public Safety, three fatalities have been confirmed after students and faculty were ordered to shelter in place following reports of multiple shootings.
Chris Rozman, interim deputy chief of community services of the MSU police, confirmed during a press briefing that at least five additional people were injured.
According to Rozman, shots were fired at several locations, with police first responding to multiple 911 calls about gunfire at Berkey Hall at 8:18 p.m. A shooting at the university Union building was then reported immediately afterward, Rozman added.
A spokesperson for MSU told The Detroit News that one person had been killed inside Berkey Hall, later saying there were "unknown fatalities."
The five injured victims have been transported to the hospital with life-threatening injuries, Rozman added.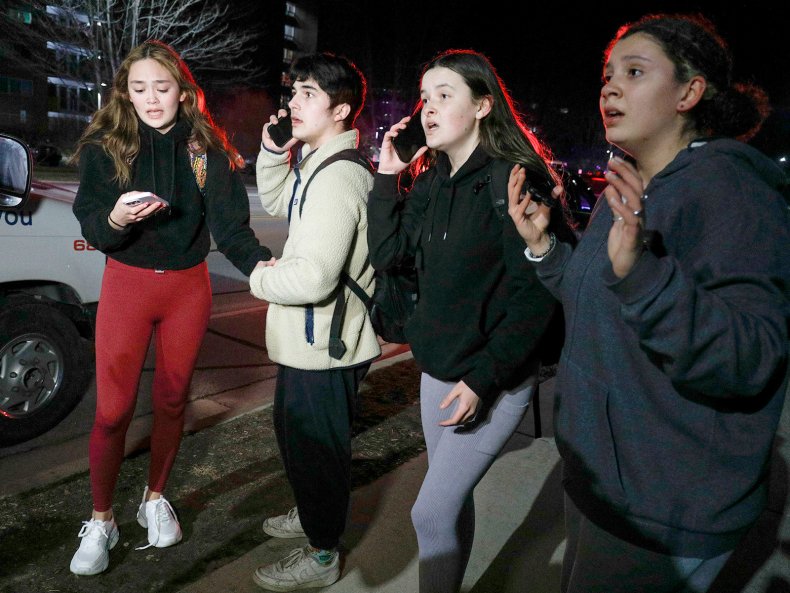 The lone gunman was later found by police with what officers believe to be self-inflicted gunshot wounds and was pronounced dead, Rozman said at a press briefing early Tuesday morning.
The shelter-in-place order was lifted for the campus community at 12:27 a.m. Tuesday, according to an MSU alert.
It is unclear at this time if the gunman or any of the victims were MSU students.
"Our hearts are with those who have been affected by this senseless act of violence," Rozman said at the briefing Tuesday. "Giving you an update like this is never easy. As a father, I can only imagine how parents are feeling right now. This will be the beginning of a long healing process for everyone who has been affected."
According to Lansing State Journal, university police sent an alert to the campus community at 8:30 p.m. that read, "MSU Police report shots fired incident occurring on or near the East Lansing campus. Secure-in-Place immediately. Run, Hide, Fight."
MSU police also posted on its Twitter page at 8:40 p.m. that shots had been fired near a building on the East Lansing campus, adding that police were "active on scene."
At 9:16 p.m., MSU police tweeted a second update, saying that the suspect in the shooting "is believed to be on foot right now. Community members on and off campus should continue to shelter in place."
A video taken by an MSU student, which was posted to Twitter by WJBK anchor Roop Raj, captured multiple police cars responding to the scene. The FBI office in Detroit, Michigan, said that its officers were also responding to the scene.
All campus activities were canceled for 48 hours as of Monday evening, including athletics, MSU police said in a tweet.
"Please DO NOT come to campus tomorrow," read the announcement.
Rozman stressed the plea during the press briefing Monday night, adding, "I can't say that enough for parents."
"We understand," Rozman said. "I can only imagine the emotion that's involved right now. It's going to help us ... the less people that are on campus at this point."
Newsweek has reached out to MSU police for additional information.
Update 2/14/2023; 12:30 a.m.: This story has been updated with additional information from MSU police.