Terrorism Drill at College in Kenya Sparks Panic; One Dead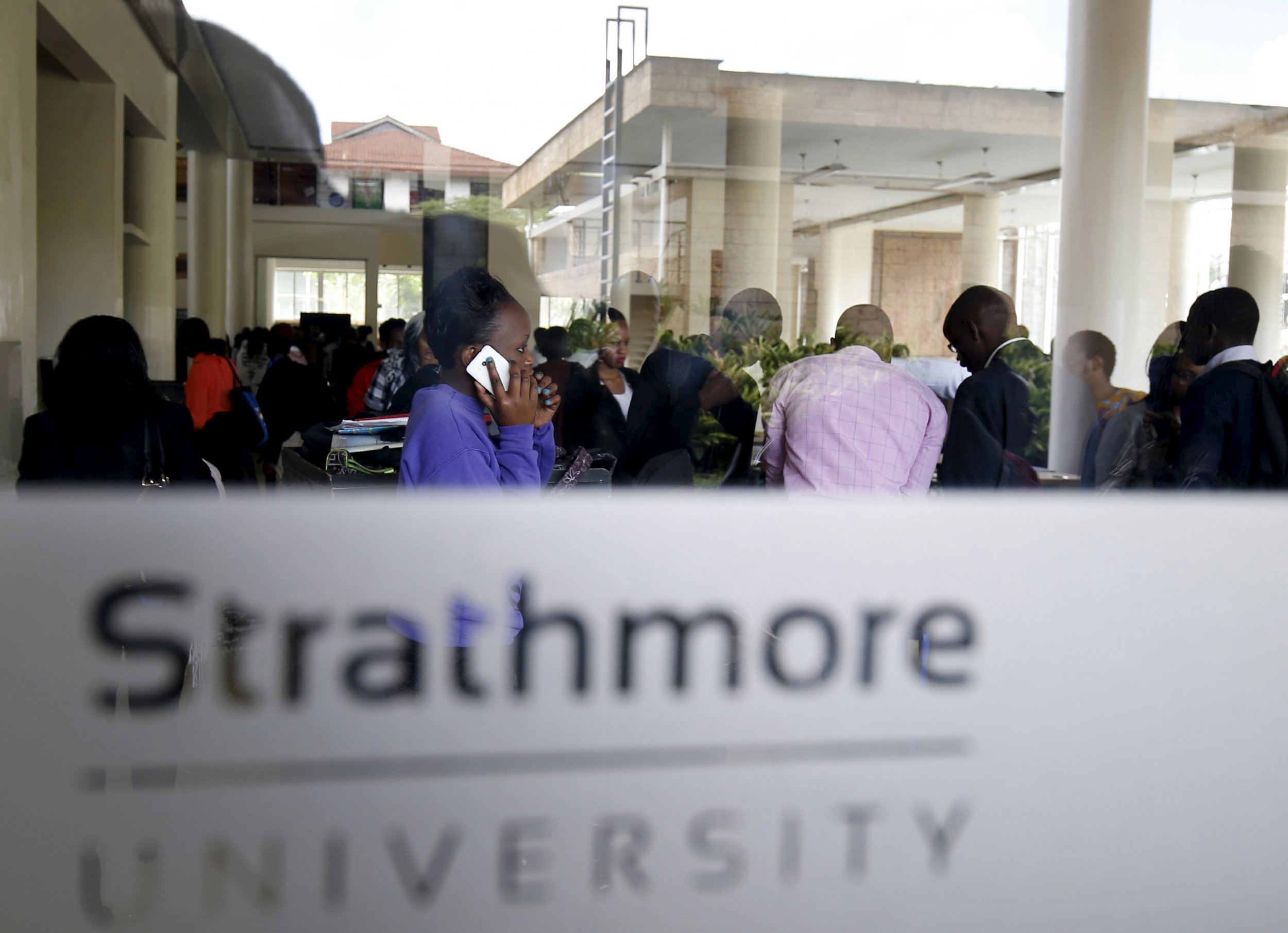 What was supposed to be a drill for a terrorist attack sparked mass panic and confusion at Kenya's Strathmore University on Monday, and one person was killed.
It was not immediately clear how the woman, a faculty member at the university, was killed, but Strathmore authorities said she suffered severe head injuries. Several others were injured in the chaos. Gunshots were fired by security officials during security training at the university, located in Nairobi, although it's not clear if they used live ammunition. Strathmore said on Twitter that the training was to "test readiness of students and staff" in case of a violent attack, and students were not informed ahead of time, Reuters reports.
Kenyans have been on heightened alert since April, when more than 147 people were killed in an attack at Kenya's Garissa University College carried out by militant group Al-Shabab. In 2013, Al-Shabab stormed Nairobi's Westgate shopping mall, killing 67 people.
After hearing gunfire from security officials—who were shooting as part of the drill—on campus at midday Monday, students and staff were evacuated from university buildings. Photos published on social media show people climbing out the windows of university buildings in what appears to be an attempt to flee the supposed attackers.
"Unfortunately some students and staff panicked and got injured," Strathmore said on Twitter. The university said it will pay for the medical costs and provide counseling services.
That was not a drill, that was a terror attack at #Strathmore. A terror attack carried out by Strathmore University upon it's students.

— Sam Gichuru (@SamGichuru) November 30, 2015
Strathmore said the name of the woman who died was Esther Kidemba. More than 30 students and staff are being treated for their injuries in a number of Nairobi hospitals, according to the university.
Terrorism Drill at College in Kenya Sparks Panic; One Dead | World