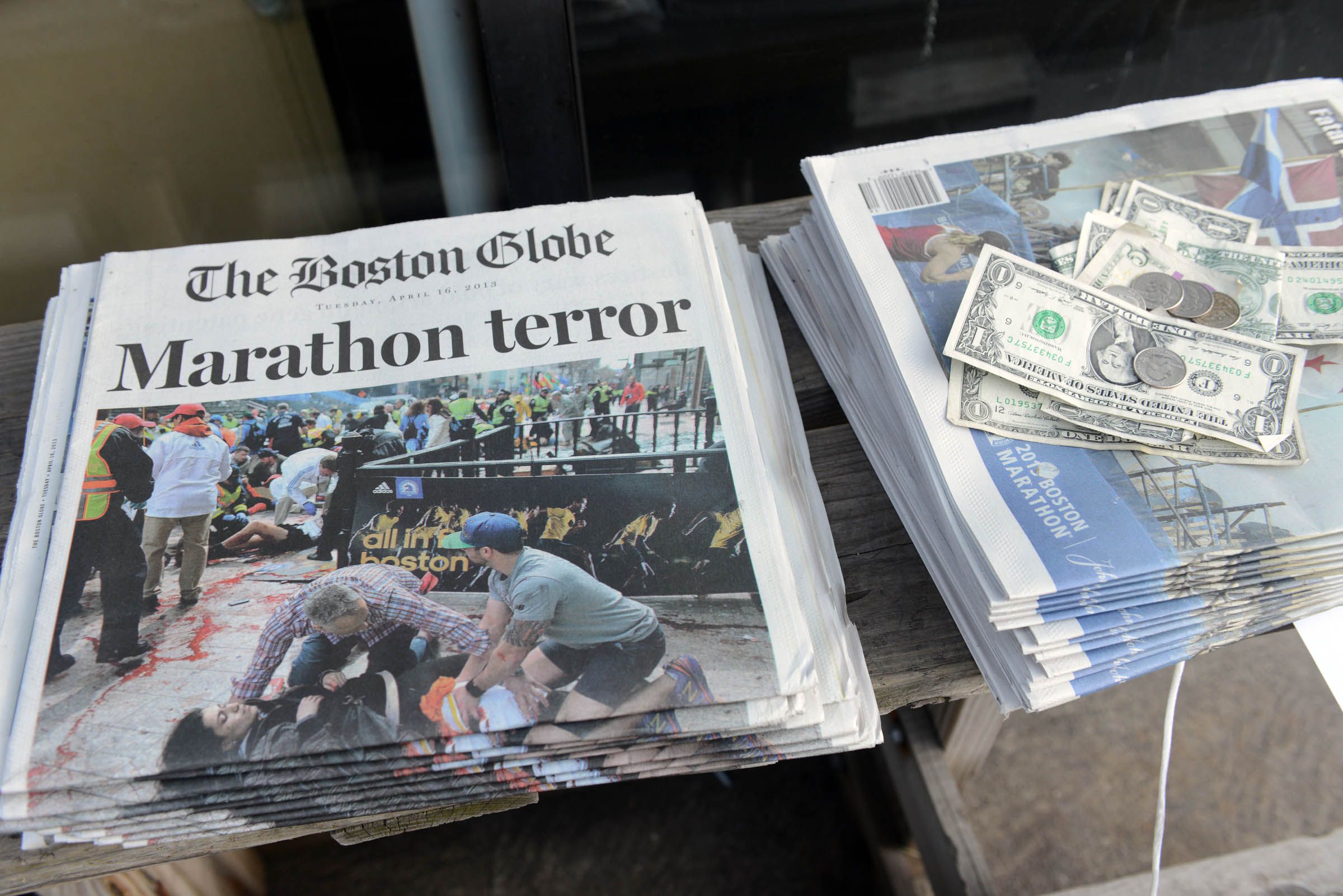 A new study has found that religion is a significant predictor for the amount of coverage given to terror attacks, and specifically that those carried out by Muslims receive far more attention than any others.
In a study published in Justice Quarterly, researchers at Georgia State University and the University of Alabama found that terror attacks by Muslims receive an average of 357 percent more media coverage than those by other groups.
Though the study authors note there are "myriad potential factors" that can affect how much coverage an attack receives, the religion of the perpetrator can be the most potent of all.
The team studied 136 terrorist attacks that took place in the U.S. between 2006 and 2015, and analyzed national print and online media using information form the Global Terrorism Database. Of these attacks, Muslims committed an average 12.5 percent. However, this "tiny" number of incidents received half of all news coverage, researchers explain.
"What was especially surprising was the sheer amount of coverage granted to the small handful of domestic terrorists who were both Muslim and from outside of the U.S.," said Allison Betus, a presidential fellow working for Georgia State's Transcultural Conflict and Violent Extremism Initiative.
Such disproportionate coverage means "members of the public tend to fear the 'Muslim terrorist' while ignoring other threats. More representative coverage could help to bring public perception in line with reality," the authors suggest.
"Whether the disproportionate coverage is a conscious decision on the part of journalists or not, this stereotyping reinforces cultural narratives about what and who should be feared," the authors continue. "By covering terrorist attacks by Muslims dramatically more than other incidents, media frame this type of event as more prevalent."
Other pertinent factors included the target—government attacks garnered 211 percent more coverage—and whether a suspect was arrested, which increased coverage by 287 percent on average. The number of fatalities was also a driving factor in coverage—for each additional death, an attack got 46 percent more coverage.
The study was led by Erin Kearns, an assistant professor at the University of Alabama, and Allison Betus, a PhD student at Georgia State University.
Anthony Lemieux, a professor at Georgia State and director of the university's Global Studies Institute said that though "some may have held impressions that attacks by Muslims are more likely to get more media attention," the research team "got to the bottom of this and quantified it."
"It's no longer opinion, perception or conjecture," he added.
This article has been updated to include more details about the study authors.