White Supremacy is a Global Terror Threat: Report
A new study by the Anti-Defamation League has found that white supremacy is being internationalized "like never before."
American white supremacists, the report finds, are connecting with European counterparts online and in person to create a cross-Atlantic force of bigotry and anti-Semitism.
"As white supremacy grows and connects across borders, it has become essential to understand how followers are growing their networks and recruiting new members," said Sharon Nazarian, ADL senior vice president for international affairs. "On both sides of the Atlantic, racist and xenophobic views are seeping into mainstream social discourse. This growing network of hate has emboldened white supremacists who see themselves as part of a global movement to 'save the white race.'"
As European and American white nationalists coordinate their messaging and activities, there has been a marked rise in hate crimes abroad and at home, according to the report.
The cross-pollination of these ideas has led to a normalization of open hate crimes and a rise in hateful rhetoric in politics. The report found that many American white supremacists had attended conferences and events led by far-right and often openly white nationalist political parties from abroad and have consulted on how to make their presence a "real political force."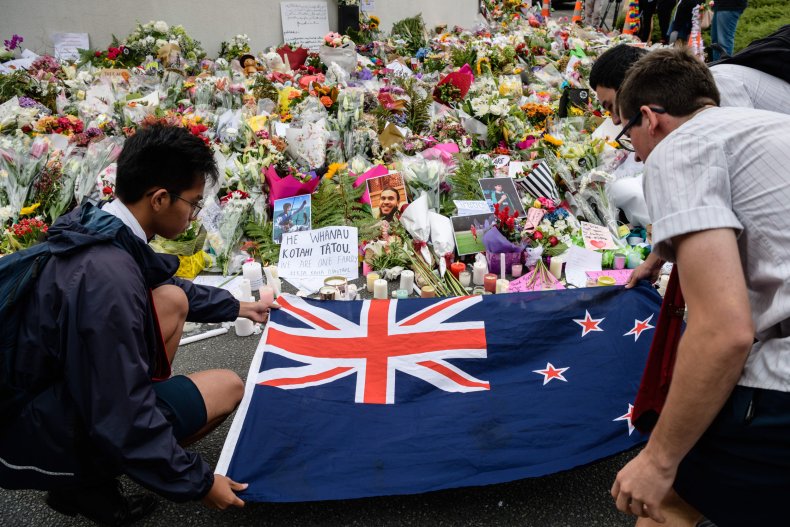 The study pointed to the Russia Imperial Movement (RIM), a nationalist group in Russia, reportedly bringing white supremacists connected with 2017's Unite the Right rally to Russia in order to aid them in paramilitary training and Russia Today, a state-owned site, interviewing neo-Nazis like Richard Spencer.
"We are witnessing the internationalization of the white supremacist movement. European and American adherents are learning from each other, supporting each other and reaching new audiences. They feel empowered and emboldened because they perceive that they are influencing the political climate and reaching disaffected whites," concluded the ADL report.
The paper recommended that technology and social media companies take responsibility and actions to enforce policies that ban white supremacy on a larger level. They also asked that politicians and leaders acknowledge the problem.
"It shouldn't be lost on anyone that the white supremacist shooter in El Paso venerated the shooter in Christchurch who in turn celebrated the actions of the shooter in Pittsburgh," said ADL CEO and National Director Jonathan Greenblatt. "These violent actions were aided and abetted by this increasingly global network of white supremacist followers. White supremacy is a global terror threat, and we need to devote more federal resources to tracking this phenomenon."