Terrorists Appear to Be Planning a Big Attack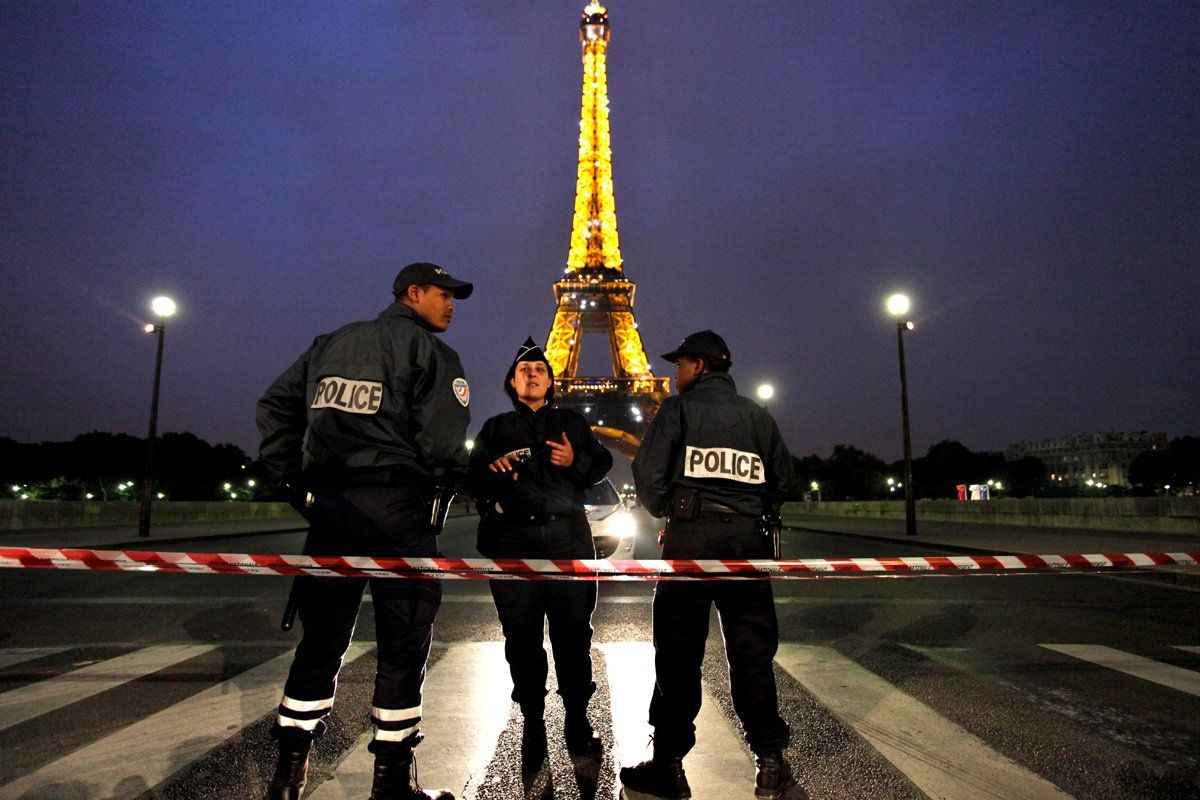 For weeks now, as missiles from American drones have snuffed out their leaders and terrorized their recruits in the remote mountains of Pakistan's North Waziristan area, Al Qaeda fighters have kept their spirits up by telling each other they were about to have their revenge. "It's like they've just been waiting for news, as if they were all excited about something big about to happen in the West," says an Afghan Taliban intelligence officer known to NEWSWEEK who operates as a liaison between his organization and Al Qaeda. For security reasons he would not allow his name to be published. The source said one senior Qaeda activist told him that Europeans and Americans think "our minds and bodies are in the mountains of the [Pakistan] tribal areas, but soon we will carry out a visible offensive with long-term consequences in their own Western homes and cities."
Reports out of Britain overnight suggest that more than bravado may be at work here: according to anonymous sources cited by Sky News foreign-affairs editor Tim Marshall, intelligence agencies have uncovered terrorist plans to launch simultaneous commando-style attacks in Germany, France, and Britain that would be reminiscent of the slaughter in Mumbai almost two years ago. Such attacks have been a major concern of Western police forces because they require no special weaponry—just guns, training, and a will to die fighting.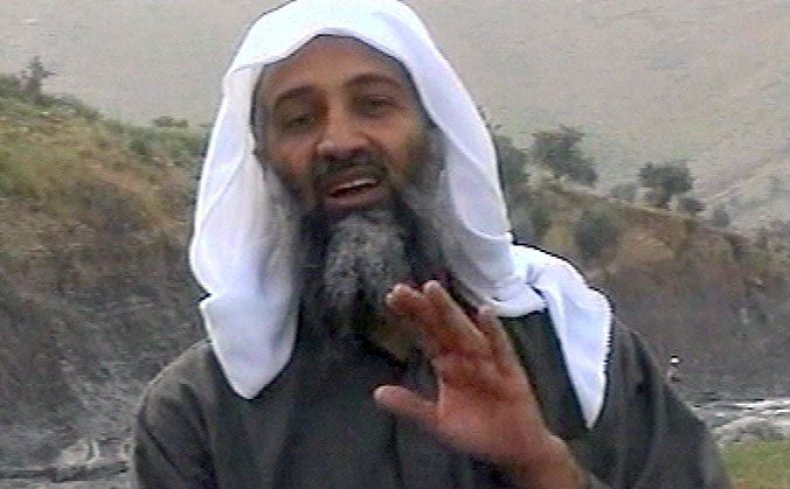 Marshall says that the dramatic increase in drone attacks over the last few weeks is intended to disrupt the plot against European targets. One drone strike reportedly killed the head of Qaeda operations in Afghanistan and Pakistan, known as Shaikh Fateh, just last Saturday. Marshall quoted his sources telling him the Qaeda plot was in an "advanced but not imminent stage" and that intelligence agencies had been tracking the operatives "for some time." The implication is that the onslaught of drone attacks, especially in the last month, has succeeded in thwarting the plot.
But the anxiety among intelligence agencies in Europe is obvious. In Paris the Eiffel Tower was evacuated last night—the second time this month—because of a bomb threat that turned out to be a hoax. The busy Saint-Lazare train station was cleared out for the same reason on Monday, and the Saint-Michel underground hub was emptied on Sept. 14. French soldiers in combat gear are patrolling conspicuously around several potential terrorist targets in the city.
On Sept. 11, the anniversary of Al Qaeda's attacks on New York and Washington, the head of France's counterterrorism operations, Bernard Squarcini of the Central Directorate of Internal Intelligence, said the risk of attacks on French soil has "never been as high" as it is now. Squarcini did not elaborate on the nature of the plots against the country, but he did touch on some of Al Qaeda's motives for targeting France. The presence of French troops in Afghanistan is one reason. (That makes Britain and Germany targets, too.) There is also France's continued postcolonial presence as an influential power in Africa. In a subsequent interview, Squarcini said the French Parliament's recent passage of a law to ban veils covering all or most of a woman's face is also a factor heightening the threat against the country. Such coverings are considered mandatory by many extremist Muslim groups, but even moderates feel the issue has been used as part of widespread anti-Muslim rabble-rousing in Europe.
Squarcini suggested that potential attackers may come from the ranks of Al Qaeda sympathizers who have trained in Afghanistan, Yemen, or Somalia. They may be converts to Islam, some of whom become more zealous, and more violent, than people brought up in the faith. Or they may be affiliated with Al Qaeda's franchise in North Africa, which grew out of Algeria's infamous Armed Islamic Group (GIA) and has experience mounting attacks in France dating back to the 1990s. In an incident many saw as a prelude to 9/11, GIA terrorists hijacked an Air France jetliner in 1994 and planned to crash it into the Eiffel Tower. Because they were not able to fly the plane themselves, the plot was thwarted when the Air France pilots landed in Marseilles.
Now known as Al Qaeda in the Islamic Maghreb (AQIM), the organization is believed to have raised millions of dollars recently kidnapping Westerners in the Sahara. A French-backed commando raid on one of its bases in July failed to free a captive believed to be held there and may have resulted in his execution. Earlier this month AQIM took five more French citizens and two of their non-French colleagues hostage in Niger. French Defense Minister Hervé Morin estimates the total number of fighters to be fewer than 500, but he told French television they are "a group that is waging total war against the West."
"We do not have so many problems with Pakistanis," says a source close to the French presidency, speaking privately. "They are mainly a problem for [Britain]. But when it comes to Al Qaeda in the Maghreb, France is the target, the whole Occident for them."
Western counterterror intelligence agencies have tended to see the various groups that have claimed Al Qaeda's name—whether in Mesopotamia (Iraq), in the Arabian Peninsula (Saudi Arabia and Yemen), or in the Maghreb (North Africa and the Sahara)—as separate entities with only loose affiliations, while "homegrown" terrorist cells in Europe and the United States are often less well trained and less effective in action. But there have been growing indications in recent years that the core leadership in Al Qaeda is trying to pull these disparate elements together in the hope that it might carry out another terrorist spectacular—if not on the scale of 9/11, then at least comparable to the 2004 attack in Madrid or the 2005 suicide bombings on the London Underground.
The Afghan Taliban intelligence officer interviewed by NEWSWEEK this morning said that on a recent visit to the Miranshah area of North Waziristan he heard voices on Al Qaeda walkie-talkies that he could identify as speaking in English and what he believed were French and German, although he does not speak those languages himself. (Al Qaeda has learned that cell-phone signals are easy for Western intelligence to pinpoint for drone attacks. So when Al Qaeda fighters do use cell phones, they sometimes set them on speakerphone and link them to walkie-talkies. That way the people talking over them can position themselves far enough away from the phone to escape the blast if there's a missile attack.)
The same source said Al Qaeda is looking to establish training areas outside Pakistan and Afghanistan. Conceivably, some of these may be in remote areas of Central Asia or Africa. France's famous antiterror judge Jean-Louis Bruguière, now retired, says that he expects AQIM to link up soon with the Al-Shabab militants in Somalia, if indeed it hasn't done so already. But Al Qaeda's core leadership may also encourage training operations inside Europe or, for that matter, the United States. In the meantime, technology is allowing it to improve what New York Police Commissioner Ray Kelly has called its "virtual Afghanistan," using Web-based voice and video communications. As a young Taliban fighter told NEWSWEEK recently, "I can train people on the Internet or on the telephone, no problem." He said he was trained himself in South Waziristan last year alongside two Frenchmen (of Algerian extraction) who spoke fluent Arabic and three Germans (one of whom was European; the other two were of Arabic or Turkish extraction).
Increasingly, the fight against Al Qaeda and its affiliates is a race: can the West penetrate its strongholds and eliminate its leadership faster than it can organize attacks in the West? Both sides have started a dangerous sprint, but the finish line is nowhere in sight.