Pro football Hall of Fame quarterback Terry Bradshaw on Sunday accused Green Bay Packers star Aaron Rodgers of being dishonest about his COVID vaccination status.
Bradshaw, who is now a co-host on Fox NFL Sunday, made his remarks on the program amid a military salute at the Naval Academy in Annapolis, Maryland.
"I'll give Aaron Rodgers some advice. It would have been nice if he had just come to the Naval Academy and learned how to be honest [and] learned not to lie," said Bradshaw of the Packers quarterback. "Because that's what you did, Aaron. You lied to everyone."
Rodgers has been the focus of criticism since he tested positive for COVID on Wednesday. In August, he previously said that he is "immunized" against the virus.
The Packers quarterback now has to quarantine for 10 days per NFL rules since he didn't receive the COVID vaccine and will not play against the Kansas City Chiefs on Sunday.
Bradshaw also commented on Rodgers' claim of immunization and suggested that the star QB couldn't be safe from COVID by only taking medication that would keep him from contracting the virus.
"You got COVID-19. Ivermectin is a cattle dewormer. Sorry, folks, that's what it is," Bradshaw said, referring to the drug that has not been approved by the FDA for the prevention or treatment of coronavirus.
"We are a divided nation politically. We are a divided nation on the COVID-19, whether or not to take the vaccine. Unfortunately, we've got players that pretty much think only about themselves, and I'm extremely disappointed in the actions of Aaron Rodgers."
The latest comment from Bradshaw, who won four Super Bowls with the Pittsburgh Steelers in the 1970s, about ivermectin generated backlash on social media.
"Certifiable moron Terry Bradshaw just repeated the lie on @NFLonFOX that Ivermectin is a cattle dewormer. That is not true. The guy who invented it won a Nobel Prize in 2015," one person tweeted.
On Friday, Rodgers spoke about his decision to not get the COVID vaccine and said that the discussion surrounding it has become politicized.
"Health should not be political," he said during his appearance on The Pat McAfee Show.
"I'm gonna critically think about what's best for my own health. I'm not judging anybody else. I'm not saying 'you shouldn't do this, you shouldn't do that.' I'm making a decision that's based on what's best for me and my health."
He also spoke about the way people were divided and skeptical when former President Donald Trump endorsed the use of ivermectin and hydroxychloroquine instead of getting the COVID vaccine. He remarked that some people changed their stances on the vaccine when Joe Biden became president.
"In general we all should have been a little hesitant," Rodgers said. "When Trump, in 2020, was championing these vaccines that were coming so quick, what did the Left say? And I'm talking about every member of the Left. 'Don't trust a vaccine, don't get the vaccine, you're gonna die from the vaccine.'"
Newsweek contacted the Green Bay Packers for comment.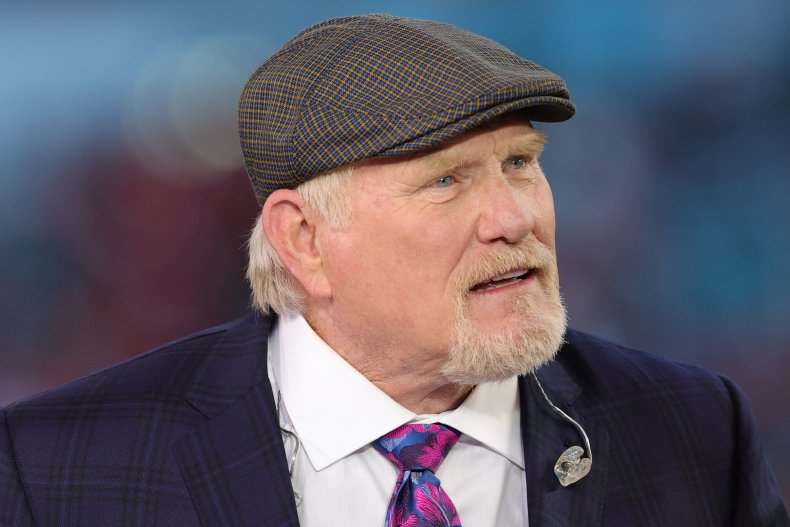 Uncommon Knowledge
Newsweek is committed to challenging conventional wisdom and finding connections in the search for common ground.
Newsweek is committed to challenging conventional wisdom and finding connections in the search for common ground.
About the writer
Fatma Khaled is a Newsweek weekend reporter based in New York City. Her focus is reporting on U.S. politics, world news, and general interest news. Her coverage in the past focused on business, immigration, culture, LGBTQ issues, and international politics. Fatma joined Newsweek in 2021 from Business Insider and had previously worked at The New York Daily News and TheStreet with contributions to Newlines Magazine, Entrepreneur, Documented NY, and Washington Report on Middle East Affairs, among others. She is a graduate of Columbia University where she pursued a master's degree focusing on documentary filmmaking and long-form journalism. You can get in touch with Fatma by emailing f.khaled@newsweek.com. Languages: English, Arabic, German.