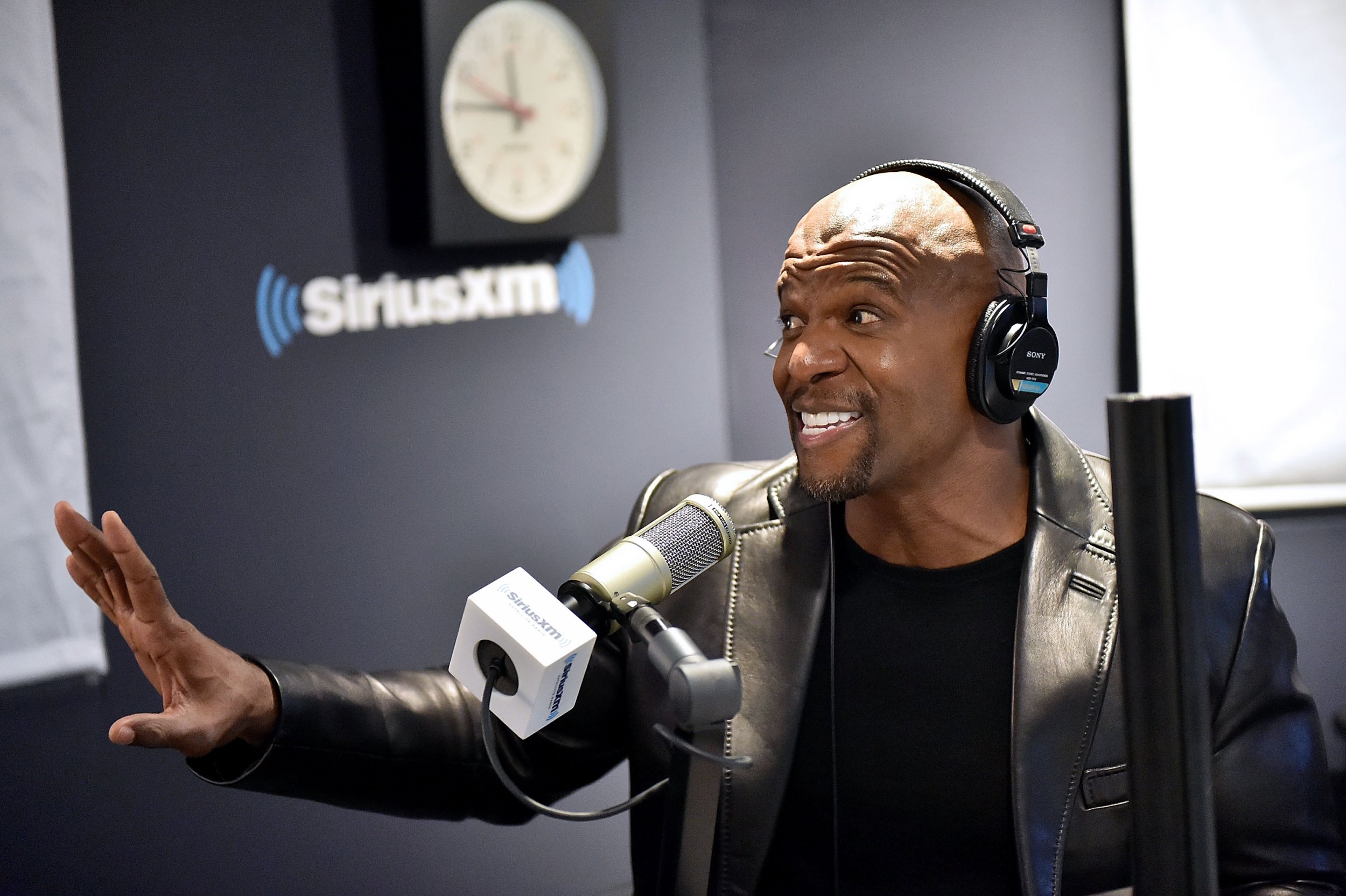 Not every man accused of sexual misconduct in the past two months has faced the same consequences. While Harvey Weinstein, Kevin Spacey and Louis C.K. may have lost their careers, the talent agent Terry Crews accused of groping him has returned to work after just one month of unpaid suspension.
The Hollywood Reporter confirmed the return of Adam Venit to WME on Monday, prompting Crews to take to Twitter to express his disappointment. "SOMEONE GOT A PASS," the Brooklyn Nine-Nine actor wrote on Twitter in response to the Reporter. Crews added that WME co-CEO Ari Emanuel told him Venit's situation was "different" when Crews pointed out Emanuel once called for Mel Gibson's blacklist.
Crews went public with his accusations against Venit nearly two weeks ago. (A month earlier, on Twitter, he'd described the incident without naming Venit.) In an appearance on Good Morning America, Crews said, "Back in February 2016, I was assaulted by Adam Venit, who is the head of the motion picture department at William Morris Endeavor, one of the biggest agencies in the world." Crews described an incident on the red carpet in which Venit groped Crews's genitals instead of shaking his hand. Crews said Venit also made him feel uncomfortable with leers all night long. "I have never felt more emasculated, more objectified. I was horrified."
Crews filed a police report with the Los Angeles Police Department for sexual assault against Venit. Since going public, Crews has been vocal in his support of other accusers who have come forward, including Rose McGowan, one of Weinstein's first accusers. The phrase "no one gets a pass" has become a mantra for Crews and others on social media.
Venit, 54, is a longtime talent agent with WME, repping high-profile actors such as Emma Stone, Diane Keaton, Shawn Levy, Vince Vaughn, Kevin James and Eddie Murphy. Venit also represents two accused sexual harassers, Dustin Hoffman and Brett Ratner.
After suspending Venit for one month without pay, WME investigated the claims and reportedly found the alleged behavior to be an isolated incident rather than a pattern.
"People need to be held accountable. This is an abuse of power," Crews said on Good Morning America, when asked why he'd decided to come forward and name Venit. "He's one of the most powerful men in Hollywood."