Terry Crews Draws Backlash For Saying Black Lives Matter Shouldn't Turn into 'Black Lives Are Better'
Terry Crews is on the receiving end of blowback from Twitter users for recent comments he made about the Black Lives Matter movement. Crews, who is Black, made a religious statement that some think detracts from the movement's message.
Crews' tweet, which was published on Twitter Tuesday morning, explains people should make sure Black lives aren't exalted over other races during and after the movement. "If you are a child of God, you are my brother and sister. I have family of every race, creed and ideology," he began. The second part is what garnered criticism. "We must ensure #blacklivesmatter doesn't morph into #blacklivesbetter."
The Black Lives Matter movement has been gaining support around America after a series of highly-publicized Black deaths occurred after encounters with the police. Breonna Taylor, George Floyd and Elijah McClain are just a few of the names that have been honored in the public eye after losing their lives.
People responded with a distaste for Crews' statement that Black lives shouldn't be considered better. "Gah. You could have left out that last sentence. No one wants to be better. We want to be treated fairly and equal," wrote @Being_Melody.
Writer Kellee Nicole Terrell also responded with a similar thought. "You truly are worthless to us," she tweeted. "White people can have you, especially since you love doing their work for them."
Crews hasn't responded publicly to the backlash. Newsweek reached out for further comment but a representative for the actor said he had no further comment.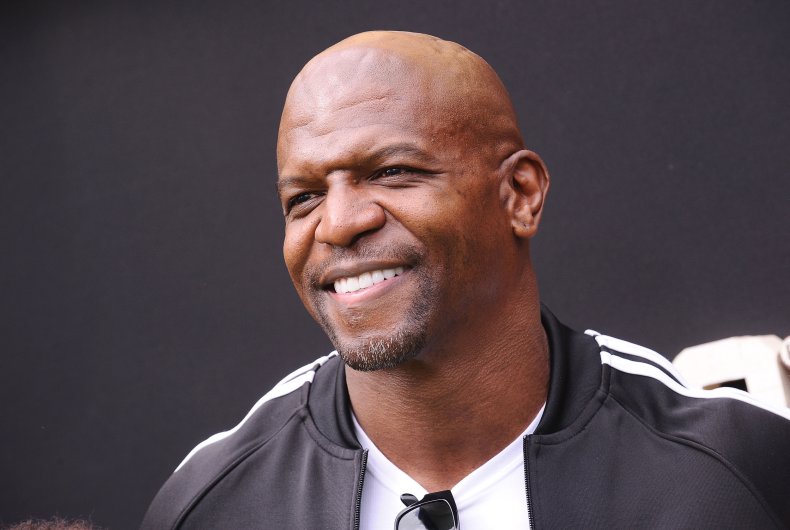 Crews is the host of America's Got Talent, and is known for his acting in television shows like Brooklyn Nine-Nine. He's also a former NFL player. He has spoken about the Black Lives Matter movement since it gained more traction at the end of May.
"Millions of protesters are speaking out against anti-black racism & police violence," he tweeted on June 12. "But we still have a lot of work to do & we can't let up. Keep going. Keep fighting for our Phenomenally Black community until there's full accountability."
In the tweet, Crews included a photo of his shirt which read "phenomenally Black." "Phenomenal tee benefits @blackfutureslab," his tweet ended.
Around the same time, he brought up the idea of Black supremacy. "Defeating White supremacy without White people creates Black supremacy. Equality is the truth," he tweeted on June 7. "Like it or not, we are all in this together."
After criticism, he followed up the point. "Any Black person who calls me a coon or and Uncle Tom for promoting EQUALITY is a Black Supremacist, because they have determined who's Black and who is not."
This article was updated to specify that Crews declined to comment.