Terry Gilliam on Weinstein Accusers: 'A Night With Harvey—That's the Price You Pay'
Filmmaker and Monty Python member Terry Gilliam criticized the "mob rule" #MeToo movement on Friday, taking specific aim at the women accusing former movie mogul Harvey Weinstein of rape and sexual assault.
"Harvey opened the door for a few people. A night with Harvey—that's the price you pay," the 77-year-old director said in an interview with the global news agency AFP. Gilliam called Weinstein a "monster" and an "asshole," but implied the resulting movement against sexual assault in Hollywood was an overreaction. The filmmaker said that while some women may have suffered from their encounters with Weinstein, others benefited.
"It is a world of victims," he said. "I think some people did very well out of meeting with Harvey, and others didn't. The ones who did knew what they were doing. These are adults; we are talking about adults with a lot of ambition."
Over 80 women said Weinstein, former co-owner of Miramax and The Weinstein Company, either sexually assaulted or sexually harassed them. The accusations ranged from lewd comments to forced naked massages to rape. In particularly damning audio obtained by The New Yorker, Weinstein could be heard trying to force Filipina-Italian model Ambra Battilana Gutierrez to come to his hotel room while he showered.
Furthermore, actress Mira Sorvino said Weinstein effectively blacklisted her after she won an Oscar for Woody Allen's Mighty Aphrodite—an accusation director Peter Jackson seemed to confirm. The reason? Sorvino had spurned Weinstein's advances. Actress Rosanna Arquette told The New Yorker that he made her life similarly difficult.
In the same article, Gilliam, the director behind 1995's 12 Monkeys and 1998's Fear and Loathing in Las Vegas, sympathized with Matt Damon, who came under fire in December for telling ABC's Peter Travers "there's a spectrum of behavior" when it comes to sexual misconduct.
"I feel sorry for someone like Matt Damon, who is a decent human being. He came out and said all men are not rapists, and he got beaten to death. Come on, this is crazy!" said Gilliam.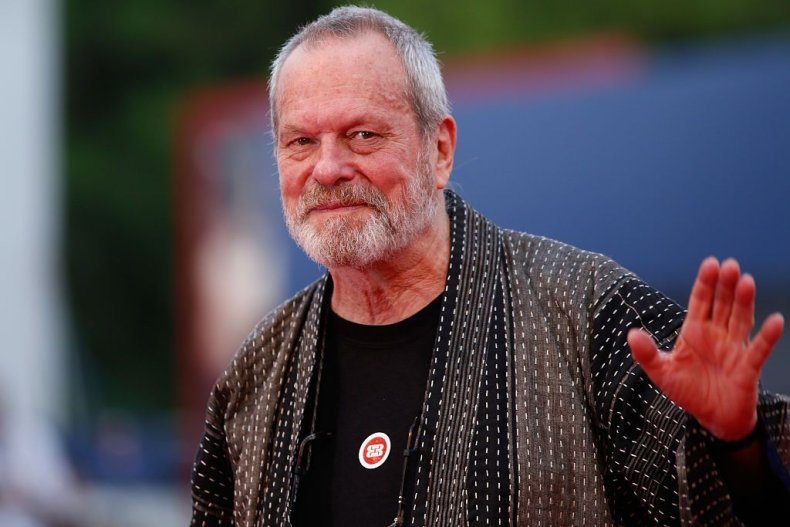 The #MeToo movement, founded by Tarana Burke to encourage women of color to come forward about harassment and assault, exploded after the Weinstein scandal dropped in October. Since then, countless men in Hollywood and other industries have faced accusations of misconduct. Gilliam dubbed the movement "silly." "It's like when mob rule takes over: The mob is out there, they are carrying their torches, and they are going to burn down Frankenstein's castle," he said.
Perhaps this is not surprise. In addition to working with Weinstein's first studio, Miramax, Gilliam himself has been accused of harassment. Not long after the Weinstein story broke, Game of Thrones star Lena Headey claimed that the director subjected her to "endless bullying" when she was starring in his 2005 adventure fantasy The Brothers Grimm, which was distributed by Miramax. Headey also said she fielded an inappropriate comment from Weinstein on set.
In his AFP interview, Gilliam said he doubted the #MeToo movement would make any change. "I don't think Hollywood will change. Power always takes advantage—it always does and always has."