Tesco Boss Steps Down After Months of Falling Sales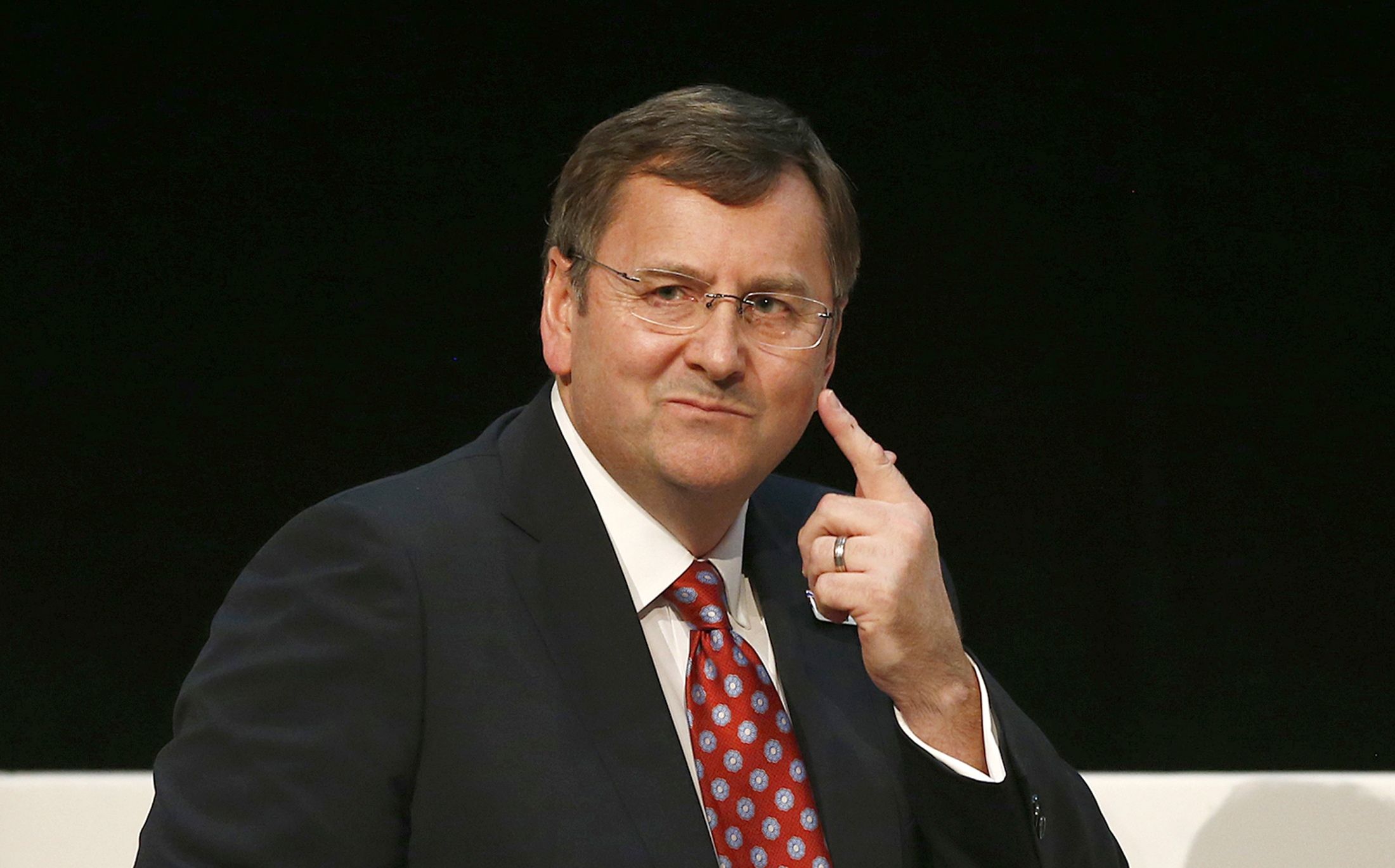 Supermarket giant Tesco have parted ways with their chief executive, Phillip Clarke, amidst ailing profit forecasts. Clarke will step down from his role in October after leading the retailer since 2011.
In a statement issued this morning Clarke announced his decision to leave Tesco, despite saying he intended to stay with the company until 2020 just two months ago.
"Having taken the business through the huge challenges of the last few years, I think this is the right moment to hand over responsibility," the statement reads.
A £1 billion turnaround plan and a vast expansion of Tesco brand services (including banking, mobile telecommunications and insurance) have not been enough to improve the profitability of the British company. Last month Tesco reported a 3.7% fall in like for like sales, for the third successive quarter.
The retailer's public image has also suffered recently, dealing poorly with questions raised about its hygene, Newsweek writer Mary Dejevsky tells us.
"Tesco was hardest hit of the big four by the horsemeat scandal, which cast a shadow over quality generally," she adds.
Phillip Clarke will now be replaced by Dave Lewis of Unliever, an outside face who Tesco will now entrust with helping "sustain and improve its leading position in the retail market."
Phillip Clarke's sudden departure comes in the wake of a rising trend on the high street, that has proven troubling for British retailers. The arrivals of budget German counterparts Aldi and Lidl is looking likely to dominate 10% of the market share this year.
All of 'the big four' of British supermarkets have felt the pinch from their new continental competitors, with Tesco possibly the slowest to adjust. Over the last year Phillip Clarke has overseen a 26% fall in share prices.
"Unlike Lidl or Aldi, Tesco has seemed uncertain of its market, unsure whether it is looking to rebrand itself as downmarket and cheaper or smaller and more select," says Mary. "In trying to do both it has lost some of its identity," she adds. Newsweek will publish her major story on the death of the British supermarket later this week.
Tesco's intention seems to be a comprehensive strategy overhaul. The board have praised Lewis for his experience in "change management, business strategy, brand management and customer development".
Lewis's commitment to restoring the supermarket to higher sales must come with a more focused plan of the services Tesco will provide. "Tesco must become more confident about who its customers are and not engage in misguided foreign ventures, such as its expansion into the US," Mary argues. "In doing so it can work on improving service and hygiene, as well as deciding on a more consistent register for its range."
"It has a huge number of stores, however, which makes Lewis's job more difficult that it would be at other retailers" Mary adds.
Today's announcement is the first time Tesco has appointed an outsider as chief executive. As news reached investors, share prices saw a 2% bounce.