Tesco Cuts Profit Outlook and Suspends Staff After £250 Million Accounting Error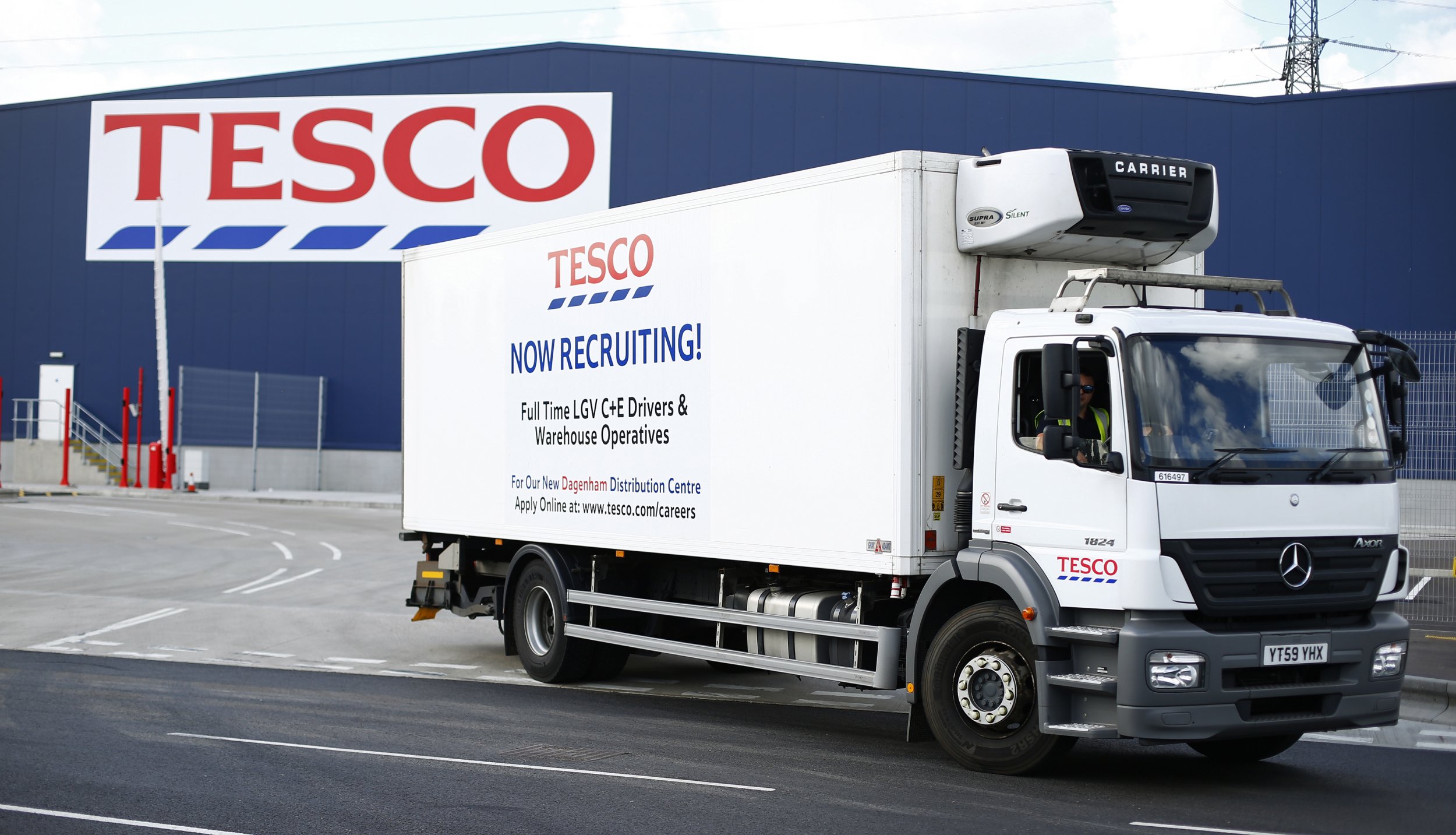 Tesco cut its profit forecast for the third time this year on Monday after finding a fault in its accounts, the latest blow of several to the reputation of Britain's biggest grocer.
Shares in the company dropped 12 percent in early trade after it cut its first-half profit outlook by 250 million pounds ($408.5 million) and said its previous profit warning of Aug. 29 had overstated expected first half profit by 23 percent.
Tesco said the error - caused by an early booking of revenue and delayed recognition of costs - had been discovered during preparation for its forthcoming interim results.
Their publication has now been pushed back from Oct.1 to Oct 23 by the firm's new chief executive Dave Lewis, who said on Monday that an "informed employee" had notified him of the accounting issue on Friday.
Tesco said four of its employees had been placed on leave while investigations continue, and the BBC and Sky News reported that Chris Bush, the managing director of Tesco's UK business, was one of the four.
Tesco declined to comment on this but said Robin Terrell, the firm's multi-channel director, had stepped in to run the UK business.
"We have uncovered a serious issue and have responded accordingly. The chairman and I have acted quickly to establish a comprehensive independent investigation," Lewis said.
"The board, my colleagues, our customers and I expect Tesco to operate with integrity and transparency and we will take decisive action as the results of the investigation become clear."
Shore Capital analyst Clive Black said he was "flabbergasted" by the latest development and was reviewing his current recommendation to hold the company's shares.
Tesco said it was working to establish the extent of the issues and the impact they might have on its full-year profit.
It has appointed a new tax adviser Deloitte to undertake an independent and comprehensive review of the issues, working closely with Freshfields, its external legal advisers. Tesco's current auditor PwC, which has worked for it since 1983, declined to comment.
The grocer said last month it expected trading profit for the six months ending Aug. 23 to be in the region of 1.1 billion pounds.
Under its previous chief executive Phil Clarke, Tesco issued three profit warnings in two and a half years as it lost UK market share to fast-growing German discounters Aldi and Lidl as well as upmarket rivals Waitrose and Marks & Spencer.
"FUNDAMENTAL QUESTIONS"
Tesco explained in a statement on Monday that it had got its numbers wrong by overstating income and understating costs.
"Tesco has identified an overstatement of its expected profit for the half year, principally due to the accelerated recognition of commercial income and delayed accrual of costs," it announced, adding some of the impact included "in-year timing differences".
Accrual accounting requires that a company record its payments as soon as it places an order with its suppliers rather than when it subsequently pays for it.
"Such an announcement is not the stuff of a well operated FTSE-100 organization," said Shore Capital's Black.
"This development may raise, indeed must raise, much more fundamental questions over the chairman's (Richard Broadbent) position and the nature, composition and extent of the board."
Bernstein analyst Bruno Monteyne said the bringing in of Freshfields "implies there is potential foul play, beyond simple account stretching."
Lewis, who succeeded the ousted Phil Clarke on Sept. 1, is currently the firm's only executive director.
Alan Stewart was named as Tesco's new chief financial officer on July 10 but does not start until Dec. 1.
With a market valuation of 18.8 billion pounds and over 500,000 employees, Tesco had been the darling of the sector during two decades of uninterrupted earnings growth. Since the profit warnings and loss of market shares its share price had fallen to decade-lows.
By 0834 GMT on Monday the stock was down 8.5 percent to 209.8 pence.