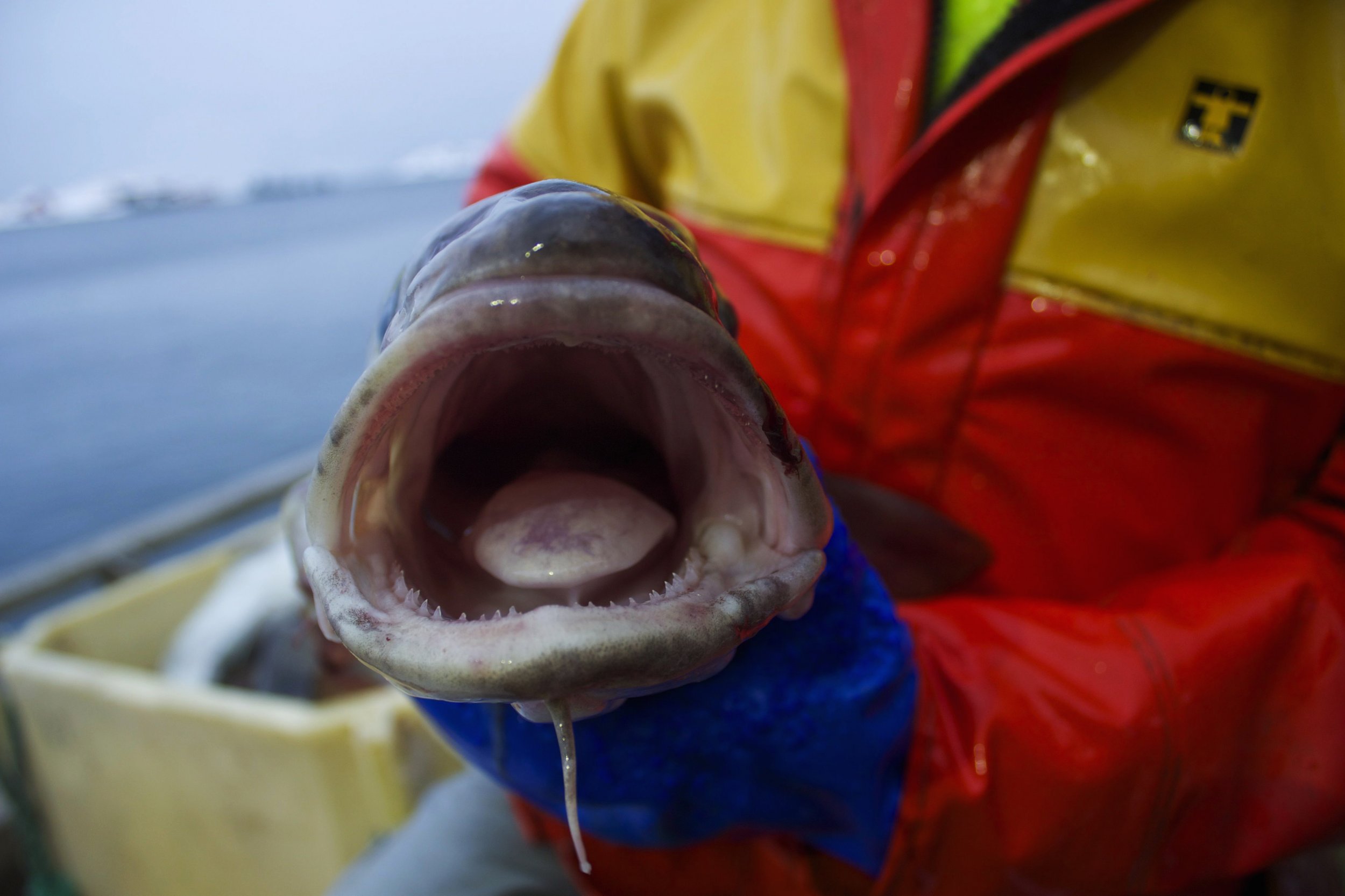 British supermarket chains including Tesco, food brands like Birds Eye, and U.S. fast-food giant McDonald's have pledged to protect the marine environment in the northeast Atlantic Ocean as part of a commitment to source fish responsibly.
In the agreement published Wednesday, signatories promised to limit their cod fishing activities with immediate effect. "Fishermen will not expand their cod fishing activities with trawl gear into those areas where fishing has not taken place before," the document said.
Trawls are weighted fishing nets that are pulled along the bottom of the sea by fishermen; according to environmental charity Greenpeace, using such methods can be harmful to marine habitats.
The agreement to restrict cod fishing activities follows an investigation and subsequent report by Greenpeace entitled This Far, No Further and published in March. It revealed that in the last three years over 100 Russian and Norwegian fishermen used trawl gear to exploit previously untouched areas of the northern Barents Sea in the Arctic. "Fishing brings with it the threats of habitat degradation and bycatch, potentially wiping out marine life and putting this whole fragile ecosystem at risk," the report said.
All the signatories of the agreement will work alongside the Norwegian government to identify and safeguard areas in the Arctic that may be vulnerable to trawling. However, at present the agreement is only a precautionary measure; no legislation exists to protect areas in the Arctic from destructive fishing practices.
"I think the agreement is a positive step. It is great to see company policy changing as the environmental conditions change," Samuel Stone, fishery and agriculture programme co-ordinator at the Marine Conservation Society U.K. tells Newsweek. "The primary concern is the habitat. It is important to protect the remaining pristine environments, which is subject to fishing pressure. A lot of companies still just focus on getting the fish. For them, fishing in previously untouched areas offers a commercial advantage to their competitors."
One of the signatories, Young's Seafood, the British supplier of approximately 40 percent of all the fish eaten in the U.K. every year, welcomes the agreement. "This is the first step in a process and sees fish processors like Young's Seafood, fishers and NGOs come together to protect our seas," the company's marine biologist and head of corporate social responsibility, David Parker, said in a statement.
Tesco, the U.K's largest supermarket chain, also backs the initiative. Giles Bolton, Tesco's responsible sourcing director, said in a statement issued to Newsweek: "Our customers tell us it's important they can be sure the fish on our shelves are caught in a way that doesn't harm the ocean environment, and this landmark agreement means vulnerable marine life in the Barents and Norwegian seas will be protected. We will keep working with our suppliers, relevant authorities and NGOs to help safeguard this unique marine habitat for future generations."
Karat Group, a Russian company that supplies about 20 percent of the cod sold in U.K. fish and chip shops, has signed the agreement but other Russian suppliers have not, The Times reported.
"We have been concerned for a number of years and campaigned for Arctic protection," Daniela Montalto, an Arctic campaigner at Greenpeace, says. "Over the past few years, fishing vessels have moved further and further north in the Arctic and without intervention, exploiting untouched areas will be a disaster—ecosystems will be trashed. Most suppliers and retailers have been very proactive about taking action. However, some prominent retailers like Waitrose, Lidl and Aldi have not signed the agreement. I think it is fair to ask why they haven't."
"We don't source any seafood from the Arctic and we're not going to," a Waitrose spokesperson said. Aldi also told Newsweek that it does not source any fish from the Arctic. Lidl was unavailable for comment.