Tesla Autopilot in Spotlight After Deadly California Crash
Tesla's Autopilot driver-assist technology is in the spotlight after a Model X SUV collided with another vehicle on a highway in Mountain View, California, on Friday afternoon.
A 38-year-old Tesla driver was killed in the incident after the crash caused his Model X to catch on fire. On Tuesday, the National Transportation Safety Board (NTSB) said it was investigating the incident to determine whether the vehicle was safe to drive.
In a statement posted to Twitter, the NTSB said it is unclear whether the automated control system was active at the time of the crash. They also announced the two investigators will be looking into the post-crash fire and taking steps to ensure the vehicle is safe for removal from the scene.
Yesterday, Tesla defended the technology in a blog post. "Our data shows that Tesla owners have driven this same stretch of highway with Autopilot engaged roughly 85,000 times since Autopilot was first rolled out in 2015 and roughly 20,000 times since just the beginning of the year, and there has never been an accident that we know of," the company wrote on its website.
The company said that the reason the crash was so severe is because the highway safety barrier had been removed or crushed in a prior accident without being replaced.
"We have never seen this level of damage to a Model X in any other crash," Tesla added.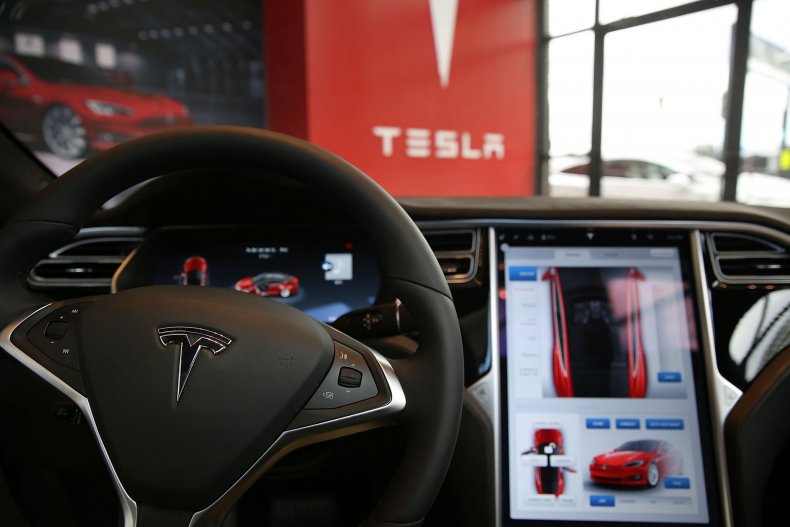 Tesla rolled out the Autopilot function in 2015. A year later, a Tesla Model S crashed into a truck while on Autopilot mode in Florida, prompting criticisms that the function lulled drivers into a false sense of security.
The company responded by modifying the vehicle to better facilitate driver engagement while using Autopilot.
Newsweek has reached out to Tesla for comment.
Tesla Autopilot in Spotlight After Deadly California Crash | U.S.