Tesla Is Now The Most Valuable Carmaker in the U.S.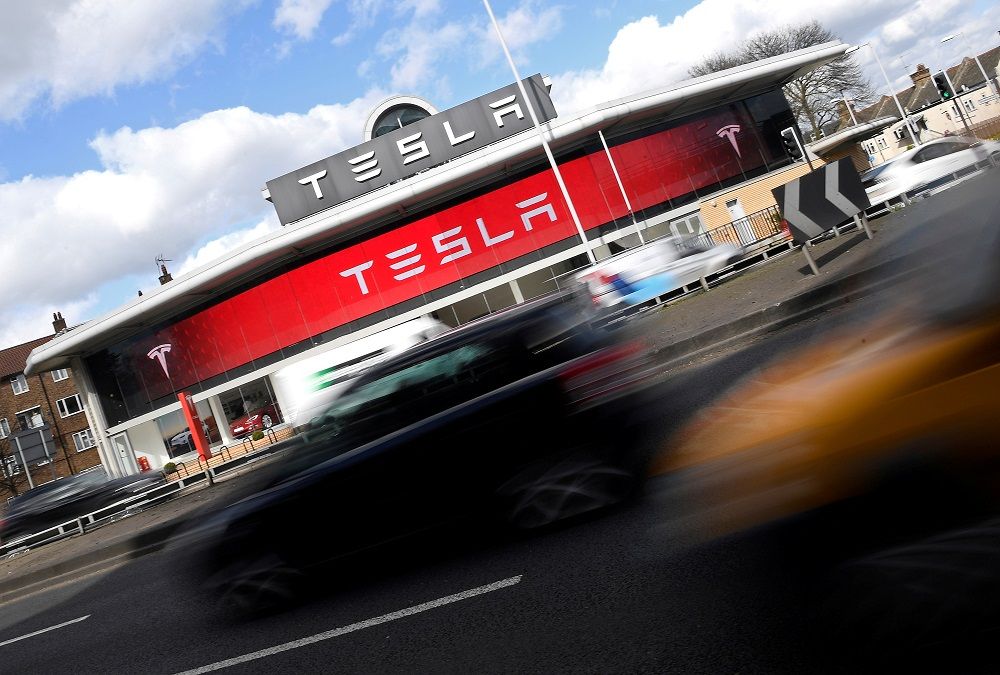 Tesla, pioneer in electric cars, has overtaken General Motors to become the most valuable automaker in the United States.
Tesla's market cap was $52.24 billion on Tuesday morning, according to Nasdaq, almost $2 billion more than GM's value and $8 billion more than Ford's market cap, as reported by the New York Stock Exchange.
The carmaker's stock was boosted by strong quarterly vehicle deliveries announced last week that beat analysts' forecasts. Tesla has missed production targets in the past but was able to deliver a record 25,418 vehicles in the quarter that ended in March, a 69 percent increase on last year.
It is the first time in almost a century that the most valuable U.S. carmaker is not based in Detroit, though many investors view Tesla primarily as a technology company.
The sales figures for Tesla's Model S and Model X vehicles still fall far short of quarterly sales for General Motors (690,000) and Ford (617,000), however, Tesla's valuation is based largely on its future market potential.
Later this year, Tesla will launch the Model 3, the company's first vehicle to eschew a high-end price tag and the third part of a " master plan " that CEO Elon Musk published more than 10 years ago.
In a blog posted to the startup's website on August 2, 2006, Musk summed up his plan as follows:
"Build sports car
Use that money to build an affordable car
Use that money to build an even more affordable car
While doing above, also provide zero emission electric power generation options
Don't tell anyone."
A second master plan, published in July 2016, explained how Musk plans to develop "stunning solar roofs with seamlessly integrated battery storage," as well as introduce new electric vehicle categories.