Tesla Driver Suspected of DUI While Car Was in Autopilot Taken Into Custody
A Tesla driver who was suspected of driving under the influence was arrested Thursday night after reports that the driver's vehicle was operating on autopilot, Southern California authorities told local media outlets on Friday.
Video obtained by the Los Angeles-based news station KABC-TV showed the vehicle driving after dark with its headlights on along a freeway overpass in the Glendale area. A California Highway Patrol (CHP) incident report obtained by the station said the vehicle struck a wall along the freeway not long after 11 p.m. local time. The vehicle continued driving forward after coming into contact with the wall, the station reported.
Aerial footage KABC-TV shared on its website showed authorities angling their vehicles in front of and behind the vehicle, prompting it to slow down. The vehicle eventually stopped while along the State Route 134 overpass to Interstate 5, the station reported.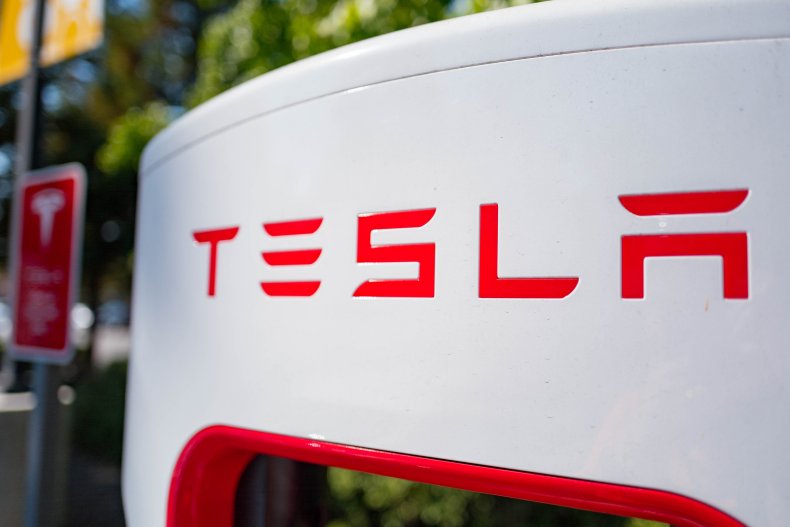 A radio dispatcher could be heard transmitting information about the incident in audio obtained by the station.
"Reporting party is advising that his wife is unconscious in a Tesla. The vehicle is driving itself," the dispatcher said.
"It ended up TCing into the right shoulder wall and, uh, still continuing," the dispatcher added, using the CHP "TC" abbreviation for "traffic collision."
Another Los Angeles news station, KNBC reported that CHP officials were unable to confirm whether the vehicle had been on autopilot at the time authorities brought the car to a stop.
Both stations reported CHP officials took the driver into custody on suspicion of DUI. The identity of the driver was not publicly released.
Newsweek reached out to the CHP's Southern Division for comment but did not receive a response in time for publication.
Tesla's autopilot feature "enables your car to steer, accelerate and brake automatically within its lane," according to the Tesla website. The electric vehicle company warns its vehicles' "current" autopilot capabilities "require active driver supervision and do not make the vehicle autonomous."
Other incidents involving vehicles with their autopilot functions enabled have occurred in recent months. Earlier this summer, a woman was arrested after the Tesla she was driving on autopilot struck a CHP vehicle in San Diego, according to KFMB-TV. Another crash that occurred earlier this year in an area east of Los Angeles was under investigation for reportedly involving a Tesla that was also suspected to be on autopilot at the time of the collision, said the Associated Press.
In early 2020, The Los Angeles Times reported that the CHP was revising its traffic incident reporting process to include identification of the automation levels of vehicles involved in collisions.