Tesla's new employee handbook has been leaked, meaning all non-employees can now peek inside the four-page document.
The handbook, published on Business Insider, opens with the statement: "We're Tesla. We're changing the world. We're willing to rethink everything." It goes on to add: "We're different and we like it that way."
The employee handbook tells employees "what we think you need to know to get started"—except for small things like pay policies, meal and rest breaks, and time off and leave policies, which can be found on the company's internal website.
From there, it dips into a variety of topics with sub-headings including, among other things, "Fun," "Trust," "Tardiness," and "Stupid Stuff."
"On the one hand, the tone and content of the handbook are relatively open and direct, ambitious and no-nonsense," Dr. Tom Calvard, Senior Lecturer in Organisation Studies and HR Management at University of Edinburgh Business School, U.K., told Newsweek. "On the other hand, the tone and content also risks coming off as overly-aggressive, uncompromising and grandiose."​
This brings to mind phrases like: "You'll be asked to leave (and it might not be a choice)."
And: "If this isn't you, you'll be more successful somewhere else. We don't mean to sound harsh; it's just the truth."
Or: "'You're tardy' is something kids are told in school. This isn't school."
The company's sick policy is strict, telling employees not to come in to work. Yet it does not appear to offer employees automatic paid leave for their all-but-forced time off: "If you're sick, stay home. Don't get the rest of us sick," the handbook states. It then recommends people use their Paid Time Off (PTO) allowance for time spent ill.
Even the paragraph telling employees to have fun has vaguely threatening undertones: "Make sure you're having fun at work," it says. "If you aren't having fun at some level, you'll be unhappy. We don't want that."
"The main red flag or concern raised for me is the unwritten 'psychological contract' of promises and exchanges implied by Tesla's handbook," said Calvard. "It is asking employees to give their everything for the success of the company, but not offering much concrete in return besides working for a company with a high-profile reputation."
For example, it tells new employees: "Your #1 job—everyone's #1 job—is making this company a success."
Elsewhere it states: "We prefer to have incredibly high standards and to hire exceptional people who enjoy pushing themselves to perform at the highest levels every day."
Sir Cary Cooper, Professor of Organisational Psychology at Alliance Manchester Business School, U.K., agrees.
"He is demanding a lot from people," Cooper told Newsweek. The question I would have for him is do they have a share in the ownership?"
"If you're demanding 100 percent performance, then you have to give them something in return. The answer might be yes to that. I don't know."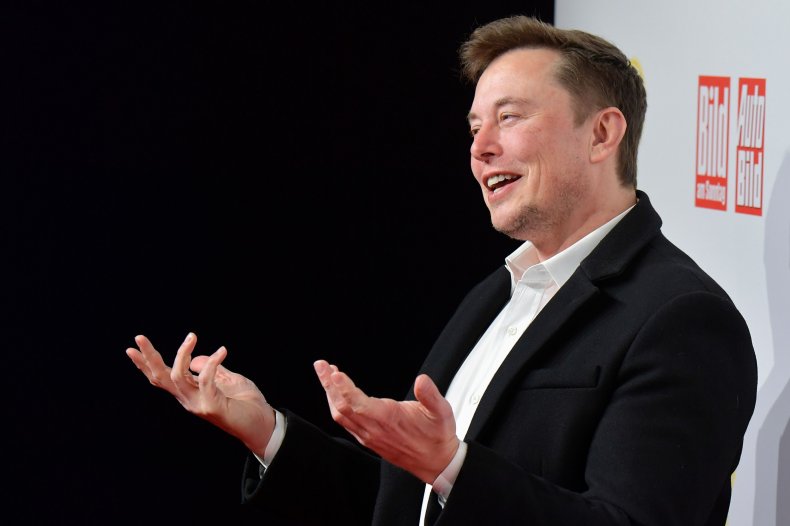 However, Cooper also pointed out some positives in the handbook. The document states employees should be able to "talk to anyone without anyone else's permission. That includes the CEO of the company, Elon Musk.
"Most people would never go to a CEO under any circumstances," said Cooper. "It's a positive thing."
Another benefit: It gives employees the go ahead to walk out of any meeting they feel is not helping.
"That I think should happen in every office—you have short meetings, you get on with it, you don't have to have meetings unless you absolutely need them," said Cooper. "And if some people are busy doing things, they should be entitled to just leave and get on with their work."
But he does say the wording of the handbook is "woolly," which could give the employer a lot of scope to interpret the contents as they chose. For example: "If you do something stupid...you may be asked to leave. We can't afford to waste our time with stupid stuff when we have so many important things to get done."
Calvard adds the aggressive tone of the book may turn some potential employees off, which could "risk considerable turnover and churn" as staff come and go.
"The aggressive, somewhat hubristic tone of the handbook may be exclusionary to diverse employees that don't identify with these traits and values, leading to lost talent," said Calvard. "The working arrangements described also don't sound very sustainable or realistic for people with lives and demands outside of work. "
In terms of its content and tone, Cooper describes it as "the anti-handbook employee handbook."
"That's fine but how are you going to achieve that?" he said. "How he treats people is in the end what will determine whether he really is employee orientated or not, or whether he sees people as disposable assets.
"He is a hard working guy himself and I guess he demands it of other people, but you cannot demand 100 percent commitment if there's not some reciprocity," said Cooper.
Newsweek has contacted Tesla for comment.