Elon Musk and Tesla don't just make cars. Besides Space X, solar panels, battery walls, robotaxis and semi trucks, the company is also expanding its insurance product to three new states: Colorado, Oregon and Virginia.
According to Tesla's website, your monthly premium wont be based "on information that has little to do with driving," meaning age, gender and location. It bases drivers' rates on their Safety Score, calculated by the company's in-car computers.
This is the company's second attempt at insuring its own vehicles. It first created InsureMyTesla for customers in Australia and Hong Kong. It was eventually going to bring it to North America in a partnership with multiple third-party insurers before the plan was scrapped.
A driver's Safety Score is based on how many aggressive turns the driver takes, how many hard stops, how much time spent following at an unsafe distance and how many times Autopilot was forced to disengage. It notes that it doesn't sell the data it collects.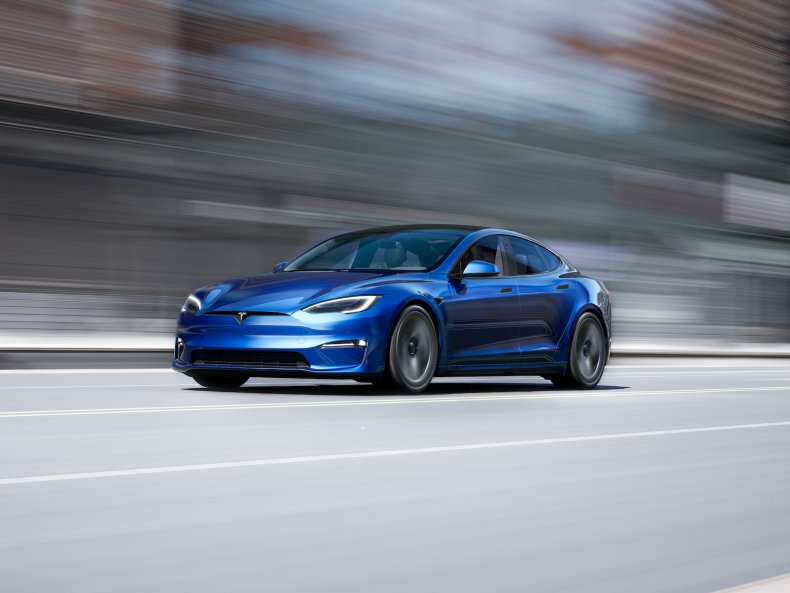 Tesla Insurance is currently available in California, but it doesn't use the Safety Score yet due to regulatory issues. Californians can still see their score for educational purposes. In October of last year Tesla Insurance added Texas to its list. In December 2021 Illinois was added, followed by Arizona and Ohio in January.
Tesla says that average drivers, based on their Safety Score, should save around 30 percent compared to competitors, and those with the safest scores could save around 45 percent. Tesla assumes a starting score of 90, though a chart shows how rates can change month to month.
"The auto insurance market offers many competitive products for auto owners. Triple-I advises consumers to shop and compare coverages as well as prices. There are comparative tools online that can be helpful," Janet Ruiz, Insurance Information Institute director of strategic communications told Newsweek. "Several insurers offer telematic options to monitor driving behavior and reward safe driving with lower rates."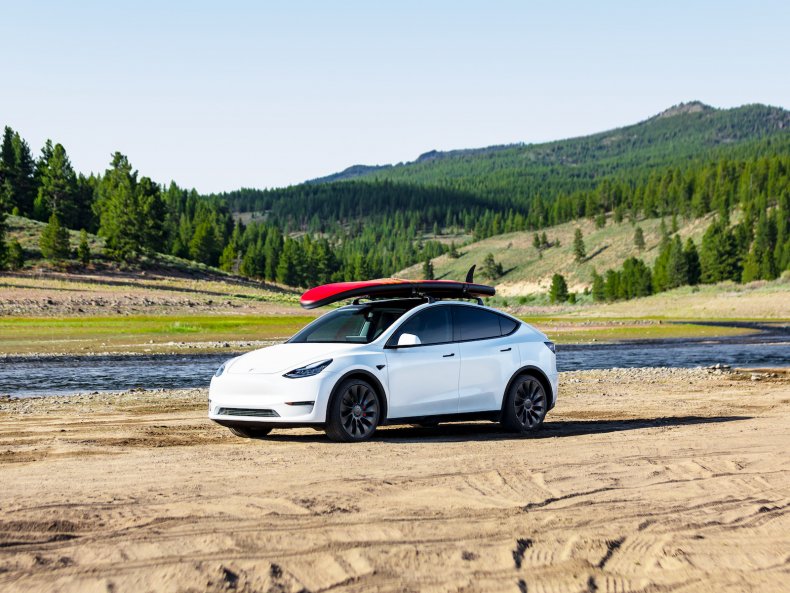 "Most of the comparison websites show Tesla as the cheaper price for quotes," Ruiz continued. "However, many people bundle their insurance with multiple car discounts, home and auto discounts and loyalty discounts to save money on their overall household insurance costs. This would require a broader look at the costs that the comparison websites offer. We view them along with the rest of the industry."
Musk wants to expand this program to the whole country, but because states have different regulatory hurdles, each one is approached individually. The CEO said he wants to cover "most states" by the end of 2022.
Through the app users can report accidents, file a claim and review repair estimates. It will also recommend a Tesla Service Center or Collision Center. If one of those isn't available, it will send owners to another Tesla-approved repair shop. It can also be used to take pictures of the damage and accident scene.
Tesla can also help drivers get their deductible back if the owner was not at fault in the accident, saying the company "will take reasonable steps on your behalf to attempt to recover your deductible from the party responsible and reimburse it to you. Depending on the circumstances of your claim, it may take several months to resolve liability and other related issues with the party responsible and/or the insurance provider."