Tesla Joins S&P 500 as Electric Car Stocks Surge
Tesla's addition to the S&P 500 next month may have settled the chicken-or-the-egg argument about the future of electric vehicles: Build it, the market now says, and they will come.
Critics have long said market demand—not top-down government decrees—will spark the shift to renewable energy and away from gasoline and diesel-powered vehicles.
"Thousands of engineers are working every day to make electric cars smarter, but no oil company is working to make oil smarter," Manish Shah, CEO of Miami Beach-based Tollbooth Strategy, told Newsweek.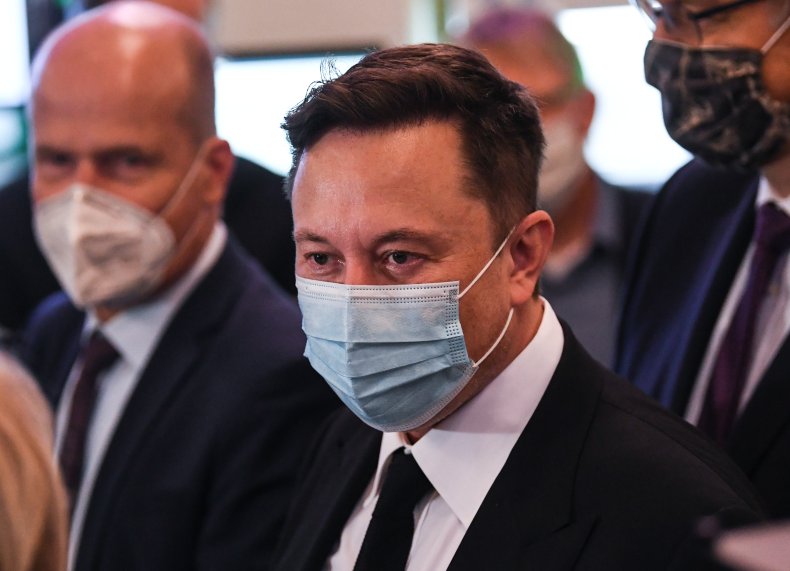 "As battery prices come down and industry grows, economies of scale will expand the market," he said. "But investors have factored the next decade of growth in the stock price today."
The market is betting big on an industry that has yet to grab significant market share. The addition of Tesla to the S&P 500 and the removal of a yet-to-be-named company reflect the automaker's growing strength and increasing investor interest in electric vehicles.
The bet isn't irrational: Tesla's stock recently fetched $522 a share. At that price, Tesla's stock is valued more highly than Toyota ($143), General Motors ($44), and Ford ($8.91).
Dan Ives, an analyst at Wedbush Securities in Los Angeles, raised Tesla's price target, or estimate of fair value, to $560 a share from $500. He also increased his bull-case rating to $1,000 from $800, an increase of 25%. The stock's 52-week range is $65.42 to $525.14 a share.
"With the sustained path to profitability and S&P 500 index inclusion achieved, the Tesla bull story is now all about a stepped up (electric vehicle) demand trajectory into 2021," Ives wrote in a note to clients.
"We believe this demand dynamic will disproportionately benefit the clear EV category leader, Tesla, over the next few years," Ives wrote, "especially in the key China region, which we believe could represent (about) 40% of its EV deliveries by 2022."
Tesla's cars range in price from about $35,000 to $135,000.
It's been a great week for Tesla's Elon Musk. Bloomberg reported that the CEO's net worth is now $127.9 billion, tying him with Bill Gates for second place on the Bloomberg Billionaire Index of the richest people in the world.
New York investment bank Goldman Sachs sees a cascade of investment as mutual funds buy Tesla's stock, further boosting the electric carmaker's market cap, or value of the company's outstanding shares.
Other automakers are following suit. In the advertising for their new all-electric EQC 400, Mercedes-Benz states, "The automobile's future is electric. And a Mercedes-Benz leads the charge."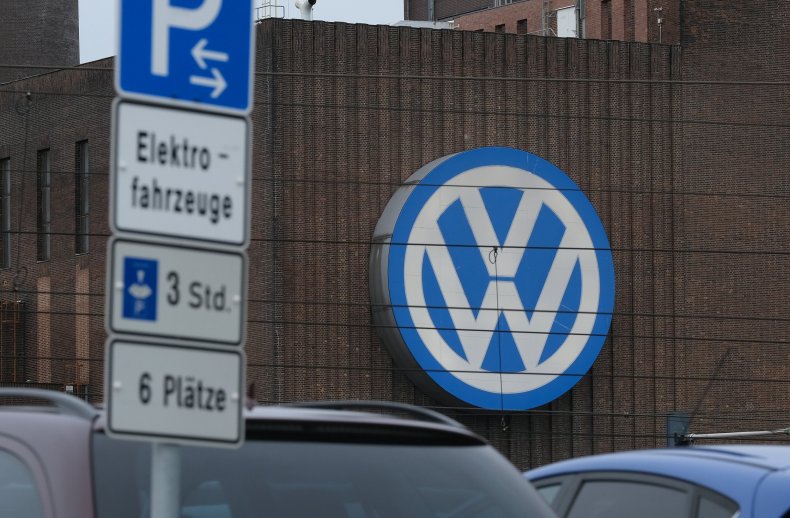 Volkswagen and Porsche are converting their factories from producing internal combustion to electric vehicles, cleantechnica.com reports.
"Volkswagen has finished converting its factory in Zwickau to build only electric cars and has begun doing the same at its Emden facility," cleantechnica.com reports. "Meanwhile, Porsche has begun the same transition at its factory in Leipzig."
The Volkswagen factory in Zwickau has been producing internal combustion vehicles for more than a century, cleantechnica.com said.
Between 2020 and 2040, Goldman Sachs expects worldwide sales of electric vehicles to grow at an 18% compound annual growth rate to 52.3 million units from 2 million.
Other U.S. electric vehicle makers include Lordstown Motors based in Ohio, a maker of battery-powered electric pickup trucks for commercial fleet operators. Prices start at about $52,500. Fisker of Los Angeles builds compact SUVs for the consumer market. Prices start at about $37,500. Nikola, based in Phoenix, builds battery and hydrogen fuel cell-powered semi-trucks for the commercial trucking market.
Publicly traded overseas builders include XPeng of Guangzhou, China, a maker of passenger cars starting about $37,000, Li Auto of Beijing, a maker of luxury SUVs starting at about $49,500, and Nio, a Shanghai builder of passenger cars starting at about $52,000.
Privately held makers of electric vehicles include Lucid Motors of Newark, California, a company backed by Saudi Arabia, Rivian Automotive of Irvine, California, a company backed by Amazon and Ford, Farady & Future of Los Angeles backed by venture funds, and Arrival of London, a maker of electric busses backed by Hyundai, Kia and United Parcel Service.
General Motors said it plans to increase its investment in electric and self-driving cars by $7 billion and expects to have 30 electric vehicles on the market by 2025, up from 20 expected to be available by 2023.
The automaker said it has improved battery technology by 12.5% to provide a range of 450 miles between charges, up from 400. It also expects the price of batteries to drop about 60% by the middle of the decade and become more competitive with conventional cars.
"Climate change is real, and we want to be part of the solution by putting everyone in an electric vehicle," General Motors CEO Mary Barra said in a statement. "We are transitioning to an all-electric portfolio from a position of strength and we're focused on growth."
Earlier this week, GM said it will end its participation in a federal lawsuit brought by the Trump administration that seeks to end California's authority to set its own clean-air standards. Barra said the company supports plans by President-elect Joe Biden to increase the use of electric vehicles.
But the current market for electric cars is small. In 2019, global sales of electric cars totaled about 2.1 million, just 3.2% of the 65.5 million total cars sold globally. Those sales boost the worldwide total of electric cars on the road to about 7.2 million, the Paris-based International Energy Agency reported.
Critics argue that electric vehicles in America will remain little more than an intriguing possibility until a nationwide system of charging stations is built, because the range of current batteries makes electric cars impractical for many uses. Additionally, they point to the high cost of electric vehicles, and argue that even with with federal tax credits they are too expensive to be widely adopted.
Kelley Blue Book said September's average price for a new electric vehicle was $42,620 compared with $16,511 for a subcompact car with a gasoline engine. A study by the University of California at Berkeley found that about 90% of the tax credits to encourage the purchase of electric vehicles accrue to those with incomes in the top 20%. The study also found that electric vehicles are driven significantly less than gasoline and diesel-powered cars.
"The difference is highly statistically significant," researchers at the university's Haas Business School concluded in a research report. "Overall, the evidence suggests that today's electric vehicles imply smaller environmental benefits than previously believed."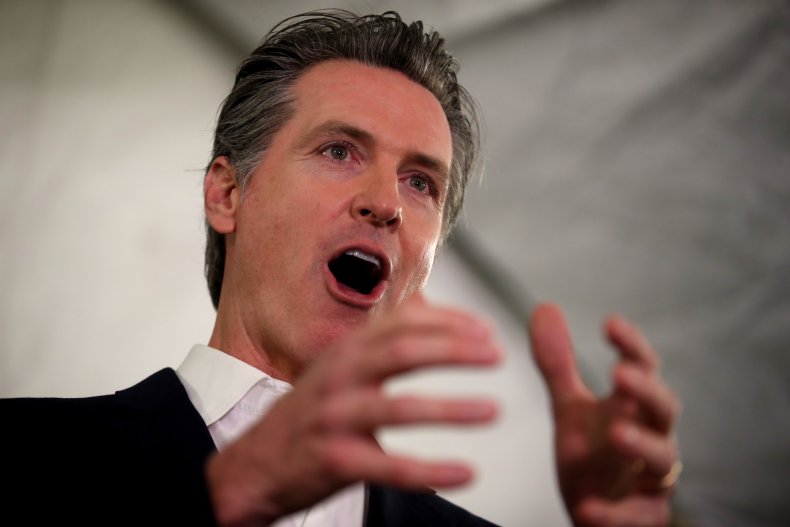 California Governor Gavin Newsom issued an executive order in September requiring sales of all new passenger cars in the state to be zero-emission by 2035. Electric vehicles now total about 2% of sales in the U.S. and about 10% of sales in California. The governor said the transportation sector produces about half the state's carbon pollution, including 80% of pollutants leading to smog – an acute problem in the Los Angeles basin and inland valleys.
"Californians shouldn't have to worry if our cars are giving our kids asthma," Newsom said in a statement. "Our cars shouldn't make wildfires worse – and create more days filled with smoky air. Cars shouldn't melt glaciers or raise sea levels threatening our cherished beaches and coastlines."
The governor's order doesn't cover planes, ships or trains, and is likely to be challenged in court.
In the past, California used tailpipe emission standards to force carmakers to increase fuel efficiency and reduce pollution. But Newsom's order may require an additional waiver from the Environmental Protection Agency permitting the state to exceed federal emission rules under the Clean Air Act.
California's electric rates are among the highest in the nation. The power grid is unreliable and parts of the state are subject to rolling blackouts. It's unclear how the current grid would meet increased demand created by the need to charge electric vehicles at charging stations that do not yet exist.
The conservative Heritage Foundation argues that Newsom's plan could create two major unintended consequences. First, the sharp price differential between electric and conventionally powered cars could influence millions of drivers to keep older internal combustion cars on the road longer. Second, the source of electricity could undercut any overall clean air gains.
Charging an electric car on power generated at coal-fired plant appears to make little sense because, in effect, the car runs on coal. Environmentalists typically oppose the construction of new nuclear or hydro plants, further constraining expansion of the power supply. So, where will the electricity needed to charge the millions of electric vehicles envisioned come from?
While only half the equation, charging stations may be built by existing oil companies seeking to diversify. In August, BP announced plans to reduce its oil production by about 1 million barrels a day by 2030 and move into renewable energy. BP announced that it had received a $27.98 million contract from Police Scotland to build about 1,000 charging stations at 265 locations throughout Scotland, including 35 "ultra-fast" chargers.
"Energy markets are fundamentally changing, shifting toward low carbon, driven by societal expectations, technology and changes in consumer preferences," BP Chairman Helge Lund said in a statement.
"In these transforming markets, BP can compete and create value," he said. "We are confident that the decisions we have taken and the strategy we are setting out today are right for BP, our shareholders and for wider society."
However, building internal combustion vehicles is likely to remain profitable in the near future. Ford Motor Co. reported third quarter earnings of $3.6 billion, more than twice the total for the same period a year ago. Revenue totaled $375 billion, an increase of about $500 million from the third quarter in 2019.
"Overall, we view the quarter positively driven by solid margins with an encouraging path ahead," Goldman Sachs said in a research report.
Ford, like other auto major manufacturers, is active in the electric vehicle market.
Growing interest in electric vehicles may be a case of back to the future.
In 1912, Curtis Publishing, best known for the Saturday Evening Post, Ladies Home Journal, Jack & Jill and American Home, purchased a fleet of Model A trucks modified to be powered by about 45 lead-acid batteries. The vehicles were used to haul paper to the printing plant and magazines to the Post Office.
The fleet of 22 trucks, cheaper to operate and less messy than draft horses used in the early 20th Century, ran until 1964.