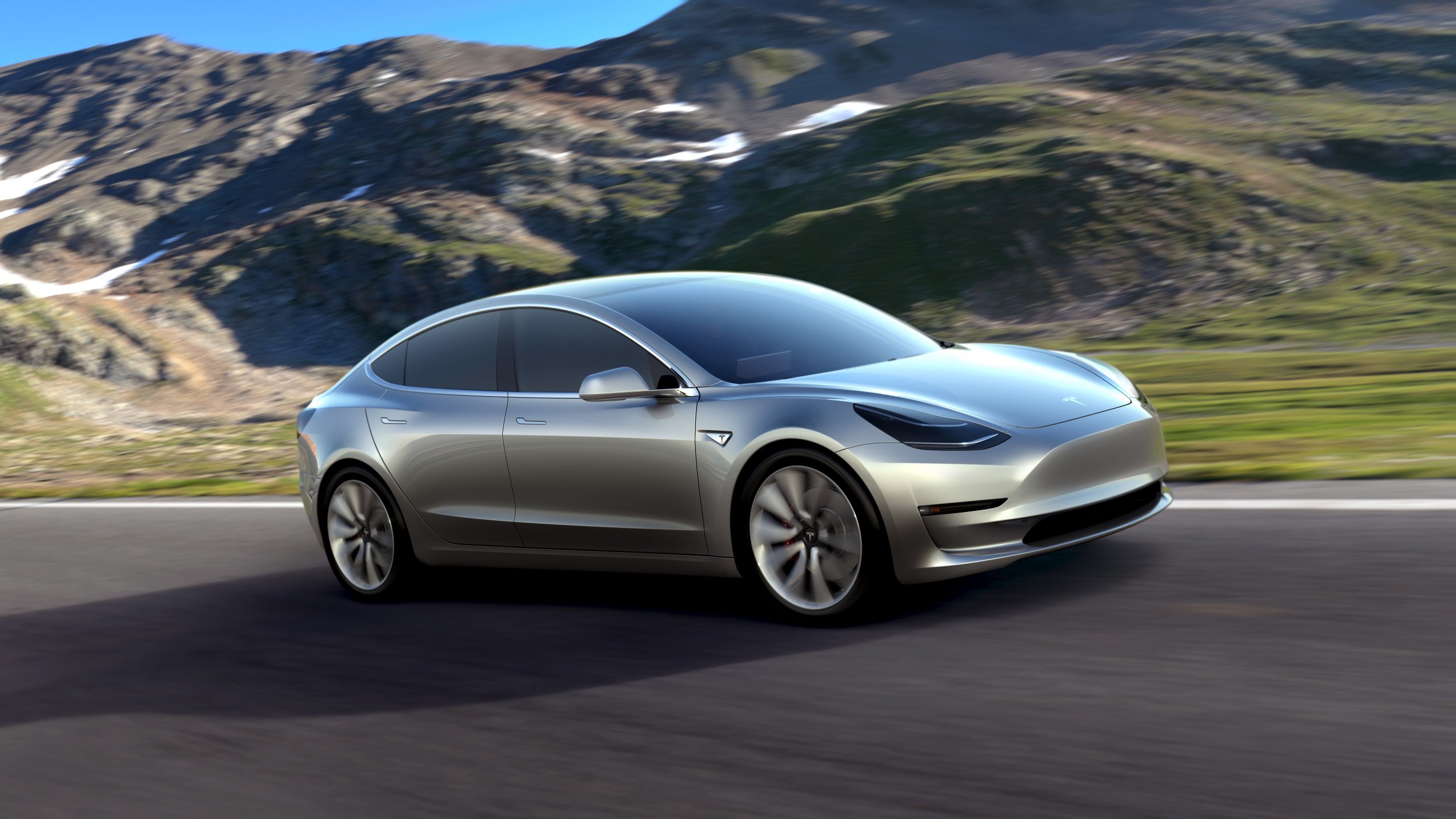 Tesla founder Elon Musk has revealed the firm's much-anticipated Model 3 electric car has received 276,000 pre-orders worth almost $10 billion in just two days.
At $35,000, the Model 3 is Tesla's first vehicle to eschew a high-end price tag and aim squarely at mass-market adoption. The similarly priced Nissan Leaf electric car has sold more than any other pure-electric vehicle, passing the 200,000 unit milestone in December 2015.
The Leaf, which began production in 2010, has suffered from falling sales in recent months. This means if pre-orders for the Model 3 translate into actual sales, it will be the world's best-selling electric car.
The $1,000 deposit required for the pre-orders amounts to $276 million in the bank for Tesla, however converting these to actual sales works out at $9.7 billion.
Demand for the Model 3 has surpassed the expectations of Musk and the predictions of analysts, which could cause problems for Tesla.
Tesla factories are currently scaled for much lower levels of production and have only ever produced 100,000 vehicles. Musk has said he believes the company will be capable of producing about 500,000 vehicles a year at full capacity.
Musk revealed several details about the Model 3 in an impromptu Twitter Q&A on Sunday, as well as Tesla's plans to build more charging stations and a second European factory to meet demand outside the U.S.
Musk also said that part two of the Model 3 unveil, which will take place closer to production, will reveal the car's futuristic interior.
"Wait until you see the real steering controls and system for the 3," Musk said. "It feels like a spaceship."