The Tesla Model 3 has failed to earn a Consumer Reports recommendation after a brake test came up long.
The test measures the distance required for a car travelling 60 miles per hour to come to a complete stop. The $35,000 "affordable" electric car needed 152 feet to slow down to 0 mph. The braking test is used to measure a vehicle's stopping capacity in an emergency situation—the longer the distance, the less likely it is to avoid a collision.
Consumer Reports' auto testing director Jake Fisher said brake pads and tires are "properly conditioned" before each test. "We've conducted it on more than 500 vehicles, and we are always looking for consistent, repeatable results," Fisher said.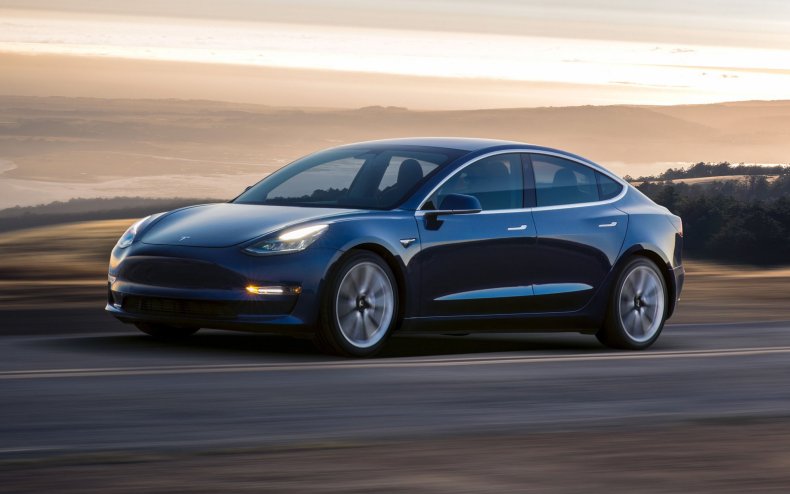 Tesla has responded to the tests and released its own figures on braking times—60 to 0 mph in 133 feet. "Stopping distance results are affected by variable such as road surface, weather conditions, tire temperatures, brake conditioning, outside temperature and past driving behavior that may have affected the brake system," Tesla said in a statement to Electrek.
After seeing the news on Twitter, Tesla founder and CEO Elon Musk weighed in.
"Very strange," Musk tweeted. "Model 3 is designed to have super good stopping distance and other reviewers have confirmed this. If there is vehicle variability, we will figure it out and address. May just be as question of firmware tuning, in which case can be solved by an OTA (over the air) software update."
For early adopters of the Model 3—which may start at $35,000 but can balloon to nearly $60,000 with add-ons—the braking concerns will not be the news they want to hear. Musk, however, has assured that any fixes required for braking will not be at the cost of the consumer.
"Even if a physical upgrade is needed to existing fleet, we will make sure Model 3's have amazing braking ability at no expense to customers."
The first Model 3 rolled off the lines in July 2017. Customers who pre-ordered the car are still facing a significant backlog before they can get behind the wheel.
Earlier this week, Musk teased a dual-motor, all-wheel drive Model 3 on Twitter. It is expected to cost $78,000.