Tesla Model S Plaid, Celebrity Drivers Gear Up to Race the 2021 Pikes Peak International Hill Climb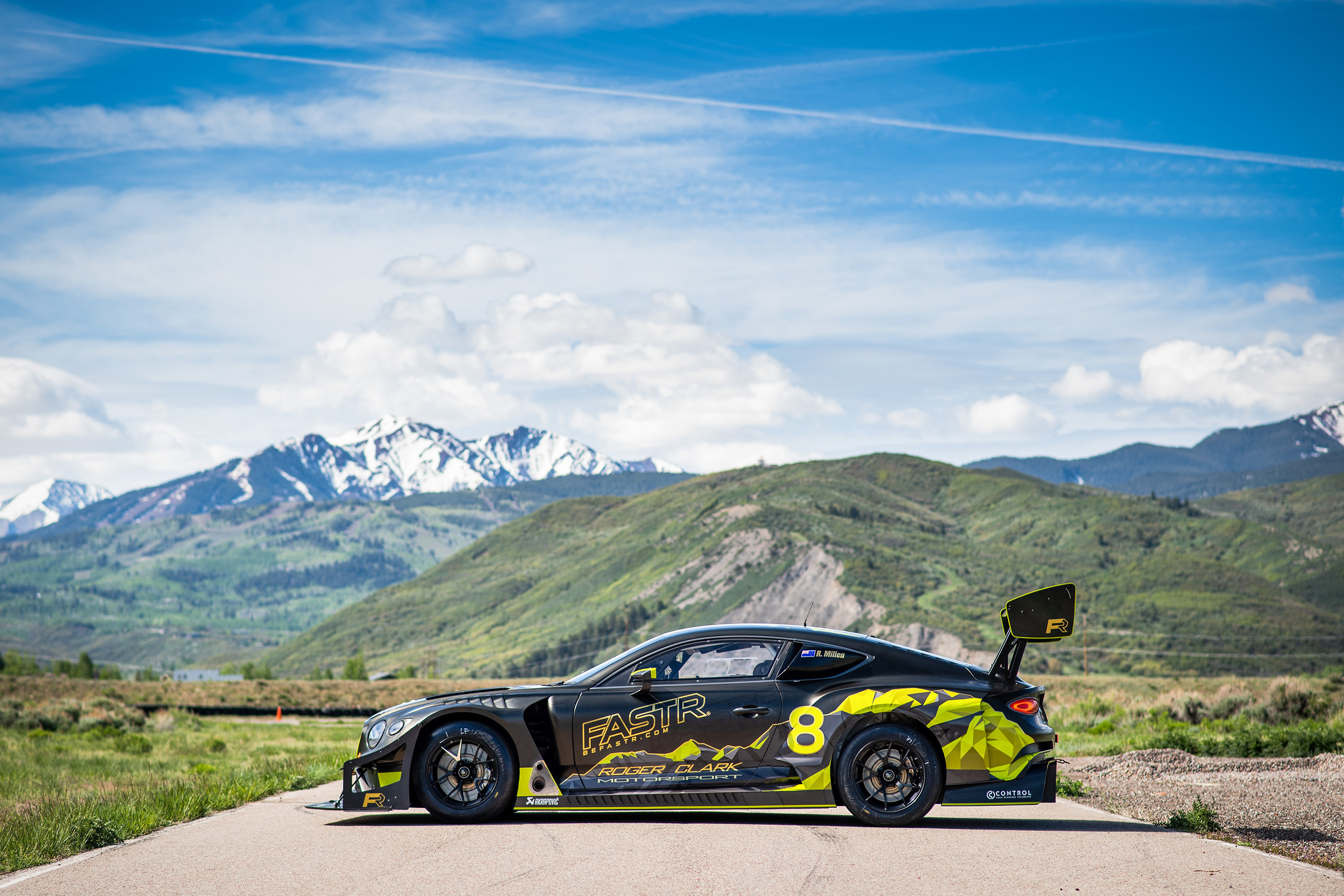 It's a race to the clouds. The 99th running of the Pikes Peak International Hill Climb begins on Sunday, June 27 and goes for 12.42 miles to 14,115 feet above sea level. Each year, a host of competitors cross the starting line on motorcycles and in cars attempting to set new records as they navigate the course's 156 turns and the effect the lack of oxygen has on their powertrains.
The race starts at 7:30 a.m. MT/9:30 a.m. ET. It is estimated to be over around 5:00 p.m. MT/7:00 ET. Awards are given out the next morning.
History
The race was first run in 1916 and was won by Rea Lentz in his Romano Special with a time of 20:55.6. The course record of 7:57.148 is held by Romain Dumas who set it in 2018 driving a Volkswagen I.D. R all-electric prototype.
Over the years, numerous racers have lost their lives attempting the climb. Motorcyclist Carlin Dunne was killed when he highsided coming into the last turn of the race in 2019. After that tragic event, race organizers decided to reconsider allowing motorcycles to attempt the feat. A decision on the matter has been postponed until after the 2021 race.
The Course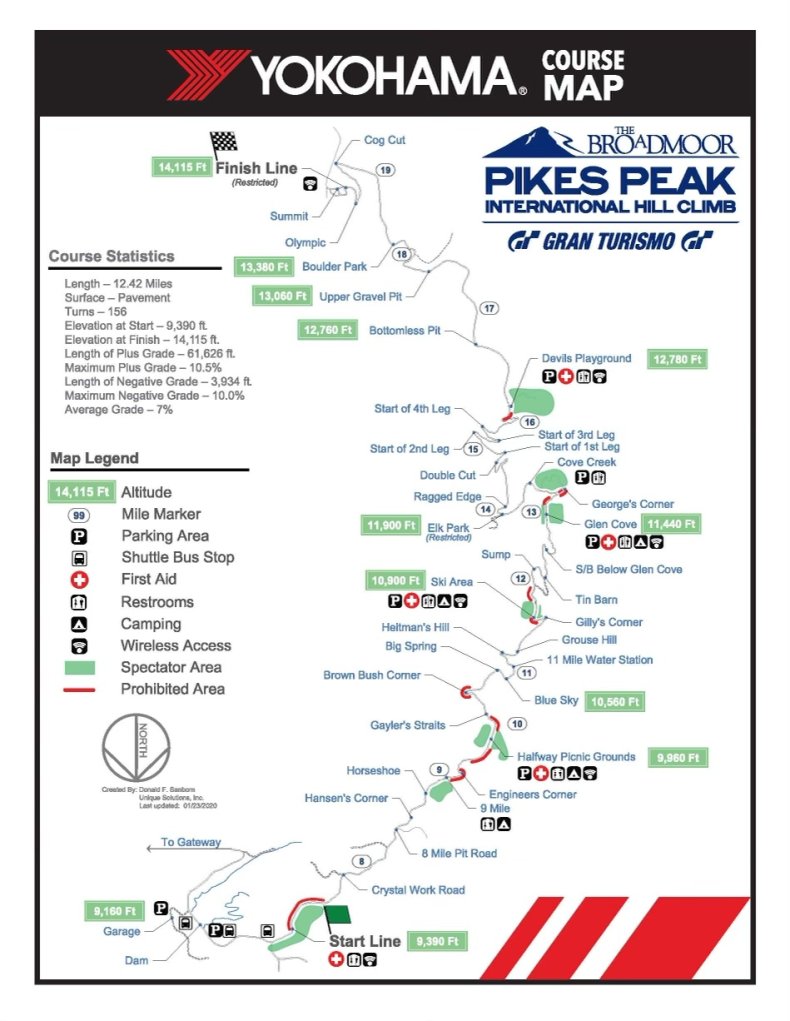 The starting line sits at 9,390 feet above sea level. Racers drive up North America's highest summit in the southern Front Range of the Rocky Mountains on a two-lane road that is closed to all but race traffic for the occasion.
There are several spectator watch areas on the route and areas where spectators are not able to watch the race. No spectators are allowed beyond the bend at Devil's Playground, 12,780 feet above sea level.
Race notes detail the course noting that it's a paved surface with a maximum plus grade of 10.5 percent and a maximum negative grade of 10 percent. The average grade is seven percent.
How to Watch
The 2021 race will not be broadcast on traditional media outlets. Live stream coverage of the challenge will be shown on the Mobil 1 Facebook page. Flag-to-flag radio coverage will be broadcast live on KRDO, which is available online here for those outside of the Colorado Springs, Colorado area.
Race organizers will be featuring coverage of the event via their official apps, available on the Apple App Store and Google Play. They'll also be live tweeting the event via @PPIHC.
Entrants
There are six classes of vehicles at this year's Pikes Peak International Hill Climb: Exhibition, Open Wheel, Pikes Peak Open, Porsche Pikes Peak Trophy by Yokohama, Time Attack 1 and Unlimited.
There are 57 participants in this year's race driving a variety of cars with a Nissan Leaf, Mitsubishi Lancer, Datsun 240Z and Cadillac XLR making the roster. Scroll down to see the full list of cars and celebrities to watch for during the broadcast.
Ant Anstead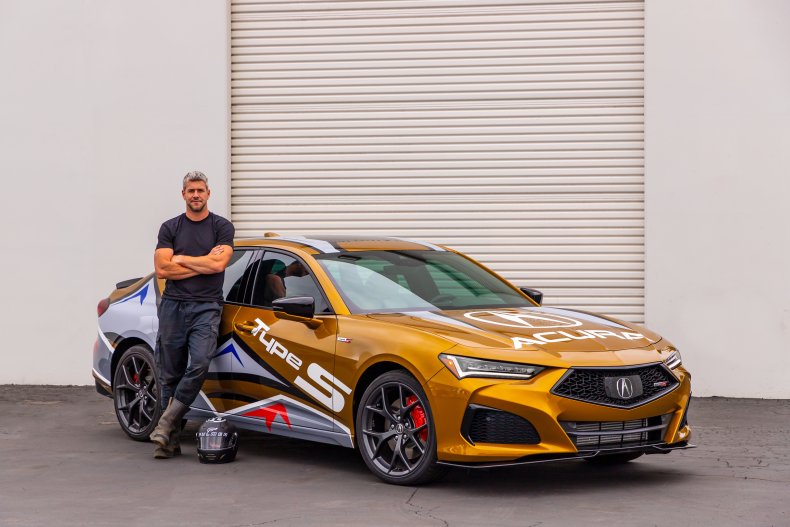 Television personality and Radford Racing School co-owner Ant Anstead will pace the 99th Pikes Peak International Hill Climb in a 2021 Acura TLX Type S. The car will be stock for the occasion getting power from its 355-horsepower turbocharged V6 engine, relying on Brembro front brakes for stopping power, and navigating the turns with aplomb thanks to its double-wishbone front suspension.
A development version of the TLX Type S climbed the hill during the 2020 event.
Paul Dallenbach
You might not know Dallenbach's name, but you've probably seen his work. The professional driver has been a professional driver for commercials and feature films since 1992. He's won the Pikes Peak International Hill Climb 10 times and set a record in 1993.
This year isn't the first year that Dallenbach will be driving a 2006 PVA-003 Dallenbach Special up the hill. The model has made its way skyward numerous times and has been modified over the years with new equipment to keep it competitive.
2021 Tesla Model S Plaid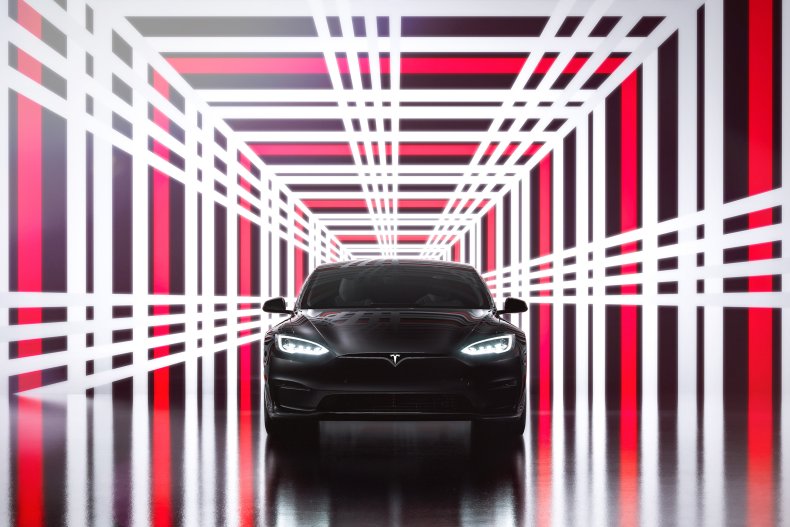 The Model S that Randy Pobst will be driving is the new performance-focused variant, which Tesla says can go from zero to 60 mph in less than two seconds, from a rolling start, under the right driving conditions, on a regulated drag strip, with launch control engaged after a lengthy automatic conditioning period has elapsed.
Pobst has more than 90 professional wins under his belt in a variety of races including the SCCA World Challenge TC and 24 Hours of Daytona.
Tanner Foust
Former "Top Gear" host Tanner Foust is headed near the clouds once again. The seasoned racing pro has several X Games medals and numerous world records for various stunts. He has been the stunt driver in a number of movies including "The Fast and the Furious: Tokyo Drift", "The Dukes of Hazzard", "Ford v Ferrari" and "The Bourne Legacy".
Foust will be behind the wheel of a 2020 Porsche 718 Cayman GT4 Clubsport this year. The mid-engine race car is a light-weight, well-balanced machine that was designed especially for race tracks. It's powered by a six-cylinder engine that gets 425 horsepower at 7,500 rpm.
2021 Bentley Continental GT3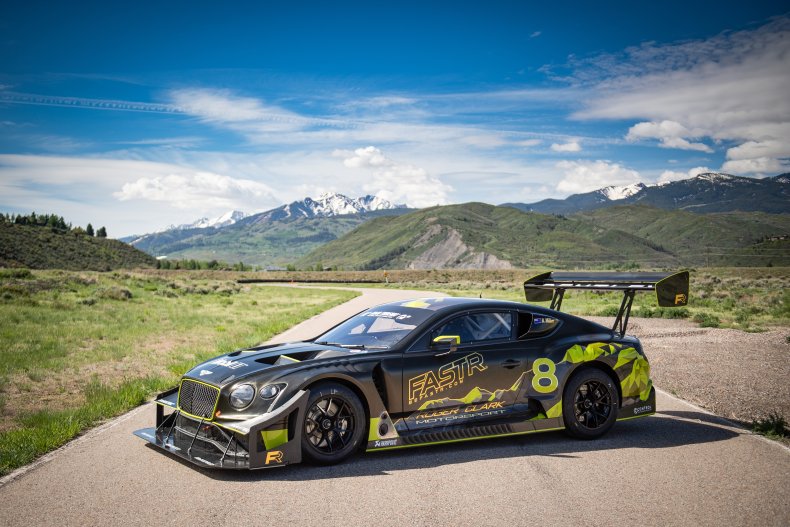 Kiwi driver Rhys Millen will drive this race car, which has been customized from a typical Bentley racer to meet the mountain's unique conditions. Its 4.0-liter twin-turbo V8 has been reworked to run on 98RON Renewable Racing Fuel, a biofuels blend. There's a new carbon fiber intake manifold and custom Inconel exhaust manifolds that have been 3D-printed via laser sintering by Akrapovič.
Millen is a championship driver and stunt driver who has driven in "The Dukes of Hazzard", "Mr. & Mrs. Smith", and "The Fast and the Furious: Tokyo Drift". He's worked with Foust a number of times, most recently on a version of the Volkswagen ID.4 to race in the 2021 National Off Road Racing Association Mexican 1000 off-road rally.
Romain Dumas
The current Hill Climb record holder will make his way up the mountain again in 2021, this time driving a 2020 Porsche 718 Cayman GT4 Clubsport. The Porsche factory driver has a long list races under his belt with experiences at the 24 Hours of Le Mans, 24 Hours of Daytona, and the Dakar Rally in addition to WeatherTech SportsTech Championship and FIA World Endurance Championship races.
2021 Acura TLX Type S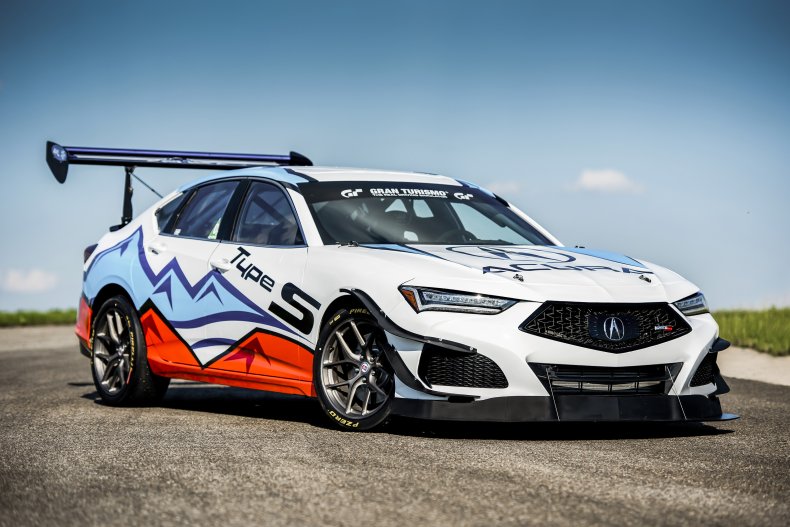 Four Acura production-based race cars will take to the starting line for the 2021 Pikes Peak climb including two Acura TLX models. One will be raced by Justin Guitar, competing in the Exhibition division, and the other by Justin Lumbard, competing in the Pikes Peak Open division.
Lumbard is a veteran of the event having raced last year's "Time Attack" Acura NSX up the hill in 10:01.913 cementing a Hybrid class record.