Tesla Model Y: Elon Musk's New Model Set For 2019
Tesla's long expected Model Y electric SUV could begin production as soon as next year.
According to a report from Reuters, Elon Musk is sourcing suppliers with an aim to begin manufacturing by November, 2019. According to two sources interviewed by Reuters, Tesla will build the Model Y at its Fremont plant in California.
Tesla CEO Musk is inviting bids for supplier contracts and has sent out a "request for information," which briefly details the demands of Model Y manufacturing.
The Model Y will mimic the business model of the Model 3—a mass-produced, affordable electric car—but this time in an SUV body. Tesla released a teaser image of the Model Y at the company's 2017 Annual Shareholder Meeting in June last year.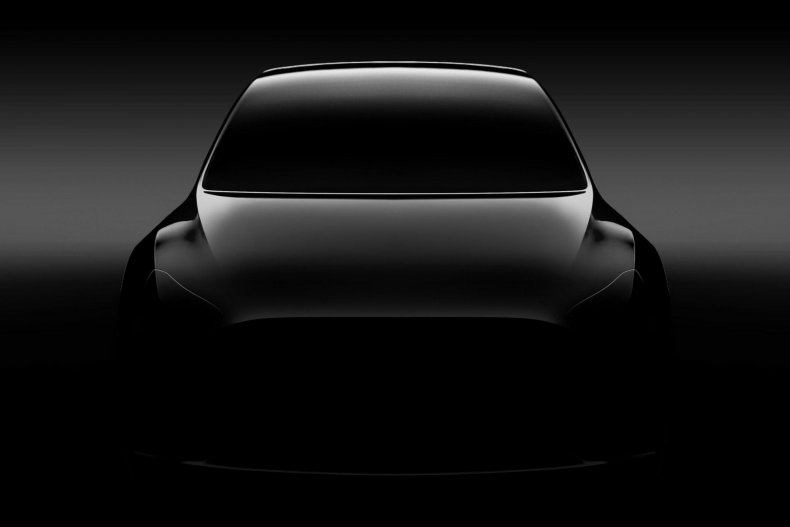 According to Electrek on Saturday (April 7), Musk said production plans would be made official within three to six months and that he was "pretty excited about the Model Y manufacturing".
The name seems all but official, with Musk referring to Model Y in tweets and a job listing for Tesla requested a programs engineer "responsible for designing, developing and delivering prototype level components and systems for the Tesla Model Y program as well as future Tesla product programs."
Musk has even tweeted that the Model Y will form part of a tongue-in-cheek naming brand of all Teslas. The Model S, Model 3 and Model X can spell "S3X", with the "Y" presumably completing the word "sexy".
The Model 3 was rolled off the line in July 2017, straight to Musk, and mass deliveries were expected by the end of the year. Unfortunately,Tesla hit bottle-neck roadblocks during production and could not meet demands. It aimed to produce 20,000 Model 3 cars a month starting in December but managed to deliver just 1542 units in the fourth quarter of 2017.
According to Electrek, Musk said the Model Y would "avoid all the pain that they went through with Model 3 production ramp up".
Following the Model Y, Musk said he wants to release a Tesla pickup truck bigger than a Ford F150 "to account for a really gamechanging (I think) feature I'd like to add." "I promise that we will make a pickup truck right after Model Y," Musk tweeted. "Have had the core design/engineering elements in my mind for almost 5 years. Am dying to build it.