Tesla Owners Report App Being Down, Locking Them Out of Their Cars
Tesla Inc.'s application programming interface (API) has reportedly been down since 3 p.m. EST, according to TeslaFi, a website that tracks Tesla data.
While this might seem like a typical small bug seen in technology, the API going down has reportedly caused a number of Tesla owners to be locked outside of their cars, with seemingly no way to enter the vehicle or start it.
While the company itself has yet to put out a statement, TeslaFi tweeted that they would "continue to monitor and hopefully things return to normal soon."
The smart car's API allows web and mobile apps to locate, lock and unlock and read the odometer from Tesla vehicles, according to Tesla's website. But users are reporting that with the app being down, they are completely unable to use any of these features.
These users are reportedly seeing a "500 server error" come back on their app when attempting to use its features.
"@Tesla @elonmusk I cannot get in to my car nor start it. I don't have my key and the app is down. Been on hold for a long time. Would like to go home please," wrote Twitter user Vinny Minutolo.
The key Minutolo is referring to appears to be a backup keycard that Tesla provides users in order to lock and unlock the vehicle. However, the company has designed their cars so that a driver will typically only need to use their app to open the doors.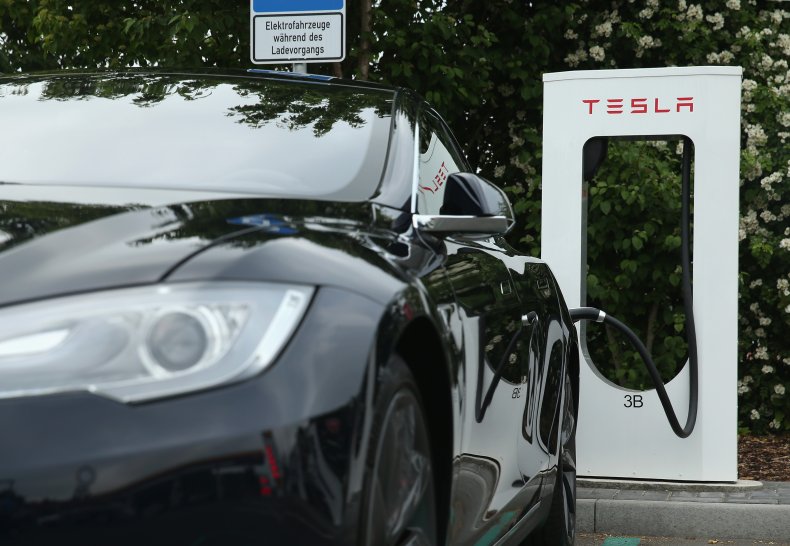 The bug appears to be a global issue, affecting various parts of Europe, South Korea and the United States.
Tesla's founder and CEO, Elon Musk, seems to have been alerted to the issue as well.
A reporter at Dailycar, Jaehwan Cho, tweeted to Musk that he was experienced the same "500 server error" that was locking other users out of their cars. Cho corroborated that the issue appeared to be worldwide.
Musk replied with a tweet of his own, simply stating that he was "checking" on the issue.
However, Musk then tweeted out a seemingly unrelated meme about the Middle Ages less than ten minutes later—something that he has become infamous for.
This is not the first time that Tesla has had issues with glitches in their vehicles. The self-driving feature of Tesla cars has particularly come under fire in recent months.
Just last month, the company was forced to issue a recall of a self-driving update that would unintentionally change the behavior of the car, stating that this glitch "can produce negative object velocity detections when other vehicles are present." This would reportedly cause the cars to brake at random.
There is also a current federal investigation into Tesla's autopilot system, which offers driver assistance as opposed to being completely self-driven.
Investigators are reportedly looking into a number of Teslas that have crashed into parked emergency vehicles, which has caused at least 17 deaths nationwide.
Newsweek reached out to Tesla for comment.
Update 11/19/2021, 6 p.m. ET): This story has been updated with additional information.