Tesla Workers to Rally Against Police Brutality at California Factory
Tesla workers are organizing a rally against police brutality, according to a Facebook page promoting the event.
In solidarity with Black Lives Matter and the hundreds of protests that have erupted across the country in light of George Floyd's death, a group of workers at Tesla's Fremont, California, factory have planned to stage their own rally calling out racial injustice against black Americans on Friday. It is set to take place at the factory's parking lot beginning at 1 p.m. PT.
The rally is also intended to aid campaigns toward defunding the police and demand justice for the deaths of Floyd, Breonna Taylor and countless other black Americans who have been killed at the hands of law enforcement.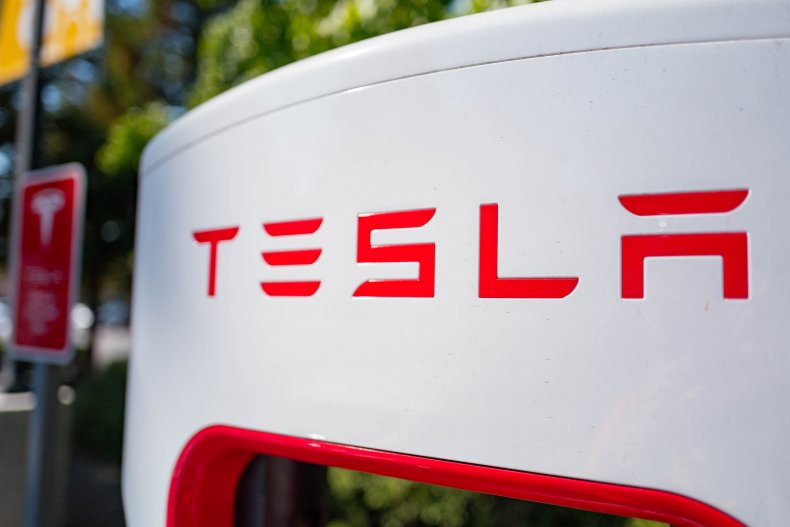 "This was brought on by a group of people who are not only calling for an end to police brutality but are also calling to defund the police. We are tired of the unjust killings of people like George, Breonna, Ahmaud and every other countless life that was lost in part due to police brutality," reads a statement on the event's Facebook page. "We are tired of seeing our beautiful Black sisters getting murdered who fight for us, but we don't do enough to fight for them. We are tired of the lynchings and racism that's happening around this country every single day, we are tired just like everyone else is."
The peaceful protest will coincide with the Juneteenth holiday, which commemorates the liberation of the last enslaved Africans in Texas in 1865, two years after President Abraham Lincoln delivered the Emancipation Proclamation.
Word of the Tesla demonstration also spread online thanks in part to filmmaker Boots Riley, who tweeted about the march on Friday.
Recognizing Telsa's silence on the racial protests that have taken place in all 50 states and various other countries across the globe, the event organizers said it was their duty to speak out on these issues.
"We know we work for a big company like Tesla and are aware of the email Valerie [Workman, Tesla's North American HR boss] sent out, but it's more than just listening, it's time we act and show support not only within the company, but as a community, as we continue [to] fight to end these everyday battles," the statement continues.
Rally organizers could not be reached for further comment by time of this article's publication. Tesla did not respond to Newsweek's request for comment.
The Fremont-based protest comes just days after a small group of workers rallied against the company over its failure to protect employees from coronavirus. The group was under the impression that the factory was a hotbed for COVID-19 and demanded the company take more preventative measures to keep workers safe last week.
Protester Carlos Gabriel told San Francisco's local CBS news affiliate KPIX5 on Monday that he would not return to the plant until the California Division of Occupational Safety and Health performed an inspection of the facility. He then told Mercury News, in a report published Thursday, that his demands were met with a notice saying he had until Friday to return to work, or he would be terminated from his job.