Tesla issued recalls for more than 475,000 of its Model 3 and Model S electric cars due to rearview camera and trunk issues that could increase the risk of crashing, the National Highway Traffic Safety Administration (NHTSA) announced Thursday.
The recall applies to all Model 3 units released between 2017 and 2020. It also concludes certain Model S units made between 2014 and 2021. Check for Model 3 cars on NHTSA's list here and Model S vehicles here.
Owners can also contact Tesla customer service at 1-877-798-3752.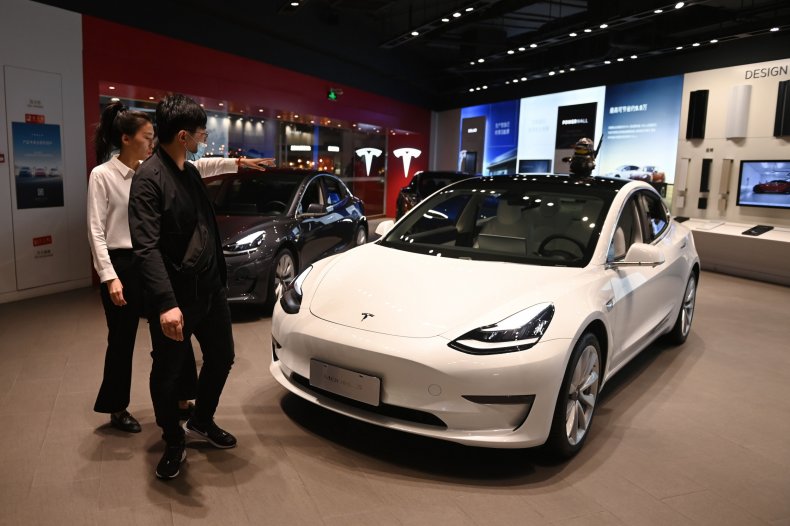 NHTSA documents indicated the recall was dated December 21, and it affects 356,309 Model 3s and 119,000 Model S sedans.
Tesla issued the recall for Model 3s due to the possibility that repeated use of the car's trunk lid could lead to damage to a coaxial cable for the rearview camera. Eventually, the signal to the camera could be lost.
The NHSTA said Model 3 sedans could experience the review cable harness being "damaged by the opening and closing of the trunk lid, preventing the rearview camera image from displaying."
On Model S vehicles, front hood latch problems could cause trunks to open without warning, leading to obstructed visibility for the driver. Tesla wrote in its filing to the NHTSA that the front trunk latches on the Model S assembly "may be misaligned, preventing the secondary hood latch from engaging."
Tesla does not have any knowledge of any crashes, injuries or deaths related to the issues, according to the NHTSA.
Tesla said repositioning the latch device on the Model S at a service center should resolve the issue, while the company said it would install new cable harnesses and guide protectors free of charge on Model 3s.
The NHTSA also recently announced it was probing 580,000 Tesla vehicles over a Passenger Play feature that allowed games to be played on car screens while the vehicles are in motion. Last week, the NHTSA confirmed Tesla agreed to issue a forthcoming update to the feature's software that would only allow games to be functioning when the vehicle is parked.
Reuters reported that the NHTSA opened another safety probe in August into Tesla's driver assistance system, Autopilot, following a series of crashes that involved Tesla models and emergency vehicles.
In that matter, the NHTSA said in a statement that it had identified 11 crashes since January 2018 in which Teslas "have encountered first responder scenes and subsequently struck one or more vehicles involved with those scenes."
In February, Tesla recalled 135,000 vehicles over concerns from the NHTSA that touch-screen displays could malfunction and increase the risk of a crash.
Newsweek contacted Tesla for comment but did not hear back in time for publication.
Update 12/30/21 11:35 a.m. ET: This story has been updated to include more information on previous Tesla recalls.