Tesla Rolls Out Fully Autonomous Cars 'Twice as Safe' as Average Driver
All new cars produced by Tesla will have hardware built-in to make them completely autonomous, the company's CEO Elon Musk has announced.
Tesla claims that the self-driving system is roughly twice as safe as the average human driver, thanks to a powerful suite of technologies built around the Tesla Vision software.
"All Tesla vehicles produced in our factory, including Model 3, have the hardware needed for full self-driving capability at a safety level substantially greater than that of a human driver," Tesla announced on its website.
"The system is designed to be able to conduct short and long distance trips with no action required by the person in the driver's seat... All you will need to do is get in and tell your car where to go."
If no destination is stated by the driver, the car will look at the calender of its owner and take them there as the assumed destination. If there is nothing is on the calendar, the car will drive itself to the owner's home.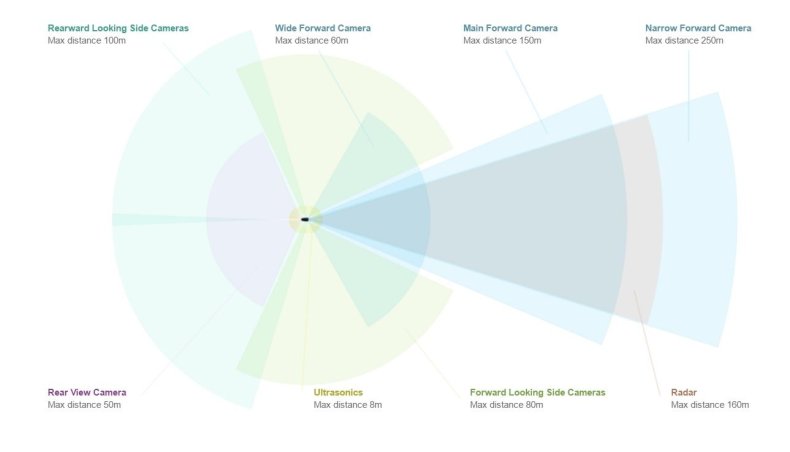 The self-driving hardware includes eight surround cameras with a range of 250 meters and 12 ultrasonic sensors that allow the vehicle to detect both hard and soft objects "on wavelengths that go far beyond the human senses."
While the hardware will be in place on all new cars produced by Tesla, the full autopilot software will not be introduced until later this year.
The electric car manufacturer will issue the software via an over-the-air update in December 2016, subject to regulatory approval. Tesla warned that regulatory approval will also vary depending on the jurisdiction.
"It is not possible to know exactly when [the self-driving functionality] will be available," Tesla said, "as this is highly dependent on local regulatory approval."