Elon Musk Reveals Tesla Semi Truck That Will "Blow Your Mind Out Of Your Skull And Into An Alternate Dimension"
Elon Musk's new electric semi truck will "will blow your mind clear out of your skull and into an alternate dimension," according to the Tesla and SpaceX founder.
Musk will reveal the Tesla Semi via livestream from his design center in Hawthorne, California, on Thursday evening. He's clearly excited about the electric-battery truck, as he's called it "seriously next level," a "beast," and said that it can be driven around "like a sports car," on Twitter.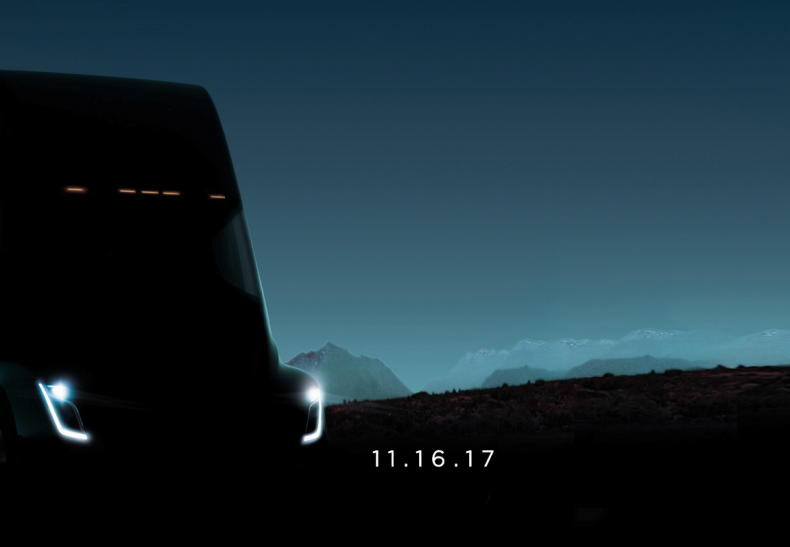 The class-8 tractor will likely be white and black, and look a bit like the helmets Storm Troopers wear in Star Wars. The front of the truck won't have a hood or a grill; instead it will have a sharply sloped front with large windows that curve upwards. Musk has hinted that the Semi will have two motors, likely located on the rear axles. The batteries and power electronics will be stored beneath the cab.
The truck will be outfitted with some self-driving features, and may have the ability to become fully autonomous when and if the U.S. government approves of driverless trucks. Tesla's cars already have this option programmed in and will need only a quick upgrade to be completely self-driving.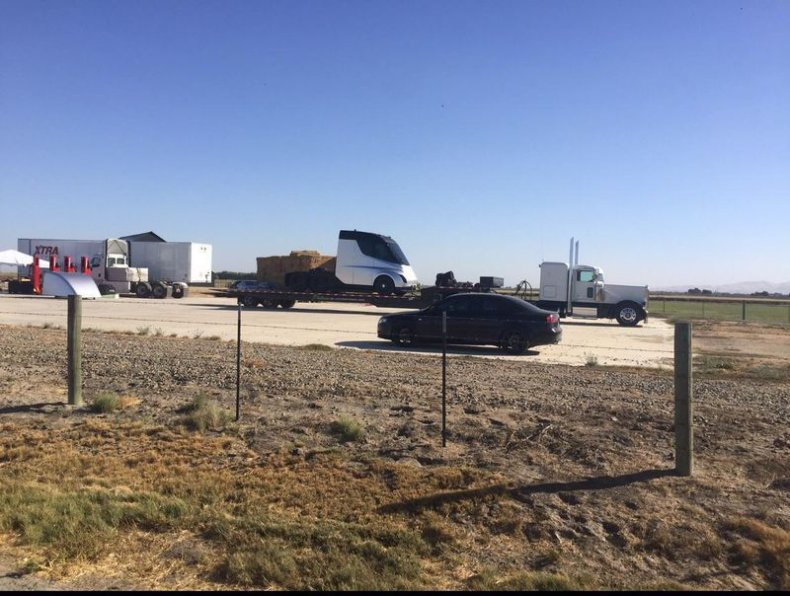 The design is sleek and futuristic, but there are some concerns about the practicality of the truck. The Tesla's batteries will likely have to be recharged or replaced every 200 to 300 miles, while long-distance semis are capable of traveling 1,000 miles before refueling. That means the Tesla semi will only be practical for day trips with multiple stops.
The batteries the truck uses are just too heavy and expensive to go any further, according to a Carnegie Mellon study. They also limit the amount of cargo the truck will be able to hold as a battery for a 300-mile electric truck would weigh almost nine tons.
Still, there are markets for a truck of this nature in New York and California. The two states have been incentivising truck manufacturers to move from fossil fuel to green technology. Tesla's could be useful for port traffic and short-range freight hauling.
The truck is part of Elon Musk's new vision for Tesla. In a blog post titled "Master Plan, Part Deux," he wrote that he wanted the tech company to "expand to cover the major forms of terrestrial transport." His goal was to create a "substantial reduction in the cost of cargo transport, while increasing safety and making it really fun to operate."
Morgan Stanley analyst Adam Jonas predicted that the Tesla Semi could eventually add $2.5 billion in revenue annually to the company's bottom line.