Teslas Are Getting Into Accidents, Running into Garages With New Smart Summon Feature, Drivers Say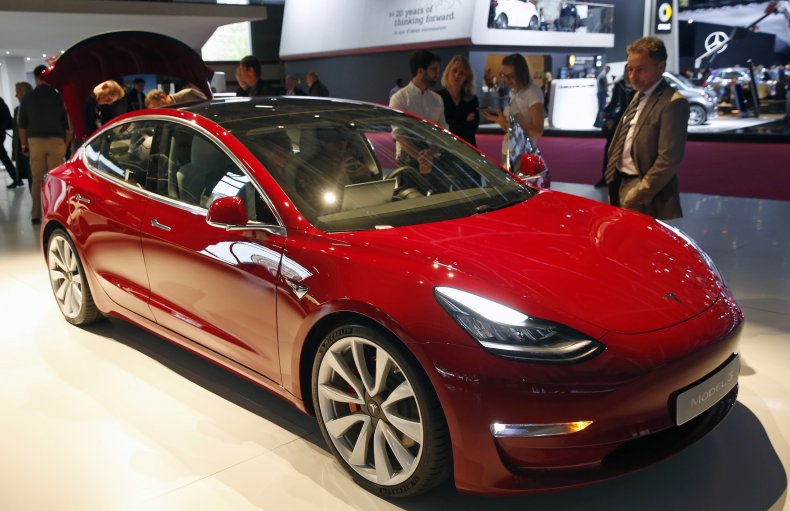 Tesla drivers are reporting crashes after using a new feature that's supposed to let users "summon" their vehicles from small distances.
Tesla owners who paid extra for "enhanced" self-driving capabilities got the driverless "Smart Summon" mode, which uses GPS technology to pick up passengers, It was part of a major software package released last week that also included Netflix, Spotify Premium and navigation features to help drivers find good restaurants and local attractions.
The entertainment systems appear to be working fine so far, but the new driving capabilities are apparently not. Tesla drivers took to Twitter over the weekend to describe the damage done to their Teslas while using the technology, asking the internet for advice on filing what could be complicated insurance claims and warning other drivers just to walk the remaining 20 feet to their cars.
A video posted to Twitter appears to show a user named David Guajardo's Model 3 pulling out of a parking space just fine, but it didn't detect a black Lexus backing out of a spot across from Guajardo's almost simultaneously. The cars collided, denting the bumper of the shiny new M3.
Twitter users are currently debating who's at fault.
"Whose fault do you guys think it'll be?" Guajardo wrote on Twitter. "Should I present these videos?" he said, referencing insurance claims.
"Had you been driving your car you probably would have stopped," wrote @PolybiusChamp, "But you are responsible for the damage to the other car since you were experimenting with an unproven technology."
Another user named Roddie Hasan's M3 almost failed to yield to traffic while exiting a parking lot. The Tesla appears to have stopped just a foot short of hitting an oncoming SUV.
"So, @elonmusk - My first test of Smart Summon didn't go so well," Hasan said.
Another user posted a picture of a busted fender after apparently testing it out in a private, empty driveway.
The car went forward and ran into the side of the side of his garage, wrote @abgoswami, who warned fellow users the summon technology isn't safe or production ready. "Love the car but saddened," he said.
If the accidents were indeed caused by the new feature, they would add to a growing list of crashes involving Tesla's famed autopilot technology. The driverless system was active when a Model 3 crashed into a tractor-trailer in March, killing its 50-year-old driver Jeremy Banner. Neither the driver nor the car's autopilot "executed evasive maneuvers" before ramming the side of the truck, according to a report by the National Transportation Safety Board.
Last quarter, Tesla registered one accident for every 3.27 million miles driven where drivers had autopilot engaged. Compared to the average accident rate in the U.S.—about one per every 580,000 miles traveled, according to data pulled from the United States Department of Transportation—Tesla's is far lower. Still, this quarter constitutes the first decrease in accident rates for the company since Tesla started reporting them.
Many Tesla users also shared their success with the Smart Summon feature over the weekend. An account that posts often about Tesla (@i1Tesla) tried out Smart Summon in an empty parking lot from about 50 yards away with no problems.
Another summoned the Tesla from across the street into a different parking lot, again with no issues.
In the introduction to the software update, Tesla warned users their cars need to be "within their line of site." Plus, those using Smart Summon have to remain responsible for the car and monitor its surroundings "at all times."
Given the restrictions, the feature may sound a little superfluous, but Tesla pointed out there's plenty of occasions where drivers could use a remote pickup.
"It's the perfect feature to use if you have an overflowing shopping cart, are dealing with a fussy child, or simply don't want to walk to your car through the rain," the company said in a statement.
It is unclear what the company and Musk himself think about the new feature's success — or lack thereof. Tesla did not immediately respond to Newsweek's request for comment.