Tesla Stock Prices Dip After Elon Musk Proposes Selling 10 Percent of His Own Shares
Tesla CEO and Founder Elon Musk tweeted a poll on Saturday asking users whether they supported him selling 10 percent of his shares in his company's stock. After 58 percent of voters answered yes to the poll, Tesla's stock started to dip in off-hours trading and has dropped over 2.5 percent by the time of this article's publication on Monday.
Musk tweeted the poll with the caption, "Much is made lately of unrealized gains being a means of tax avoidance, so I propose selling 10 [percent] of my Tesla stock. Do you support this?" He said that because he does not take a cash salary, the "only way" for him to "pay taxes personally is to sell stock."
According to Reuters, Musk's 10 percent stake, as of Friday's closing price, would amount to roughly $21 billion. The billionaire said he would abide by the results of the poll, no matter the outcome.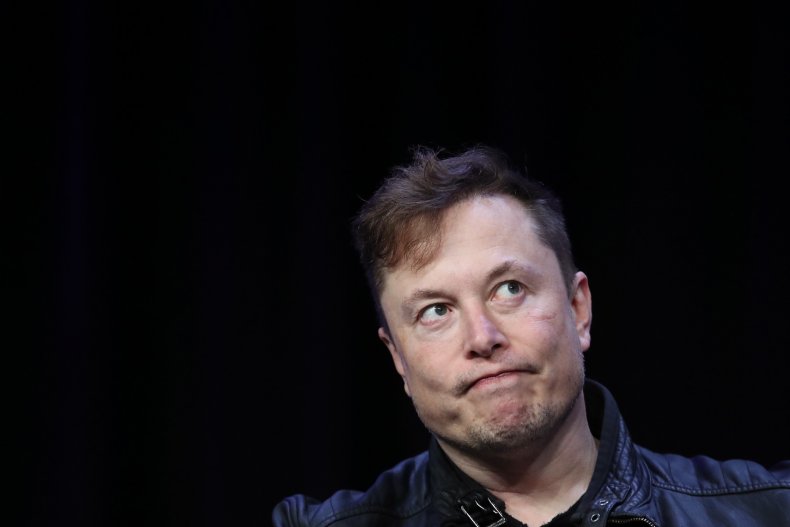 Despite the news coming to some as a surprise, Musk may have already been prepared to offload these stocks, as the billionaire faces an imminent tax bill valued at more than $15 billion, CNBC reported.
In 2012, Musk was awarded Tesla stock options as part of a compensation plan. These stock grants generally allow executives to field off paying taxes. However, Musk has taken out loans on these shares, which The New York Times reported, means he may not be allowed him to seek preferential tax treatment.
Earlier this year, ProPublica published a report based on leaked IRS files that detailed how much the world's billionaires paid in taxes. ProPublica calculated what they called a "true tax rate" which compared the amount paid in taxes by the 25 richest Americans per year to how much their Forbes estimated wealth grew over that same time period.
Musk's true tax rate was 3.27 percent, far less than the 22 percent tax rate paid by those making $40,126 to $85,525 but higher than his billionaire peers, Warren Buffett, Jeff Bezos, and Michael Bloomberg.
As a means of funding their $1.75 trillion social safety net plan, Democrats seek to impose a tax on stocks and the other tradable assets of America's billionaires. These measures serve as an effort to close a loophole that allows the wealthy to indefinitely defer capital gains taxes. With the passage of such measures, the Center for American Progress reported the United States could take in a total of $344 billion in tax revenue.
What measures will pass the final version of the bill remain up in the air as Democrats negotiate the final version of the bill.