Tesla Moves Too Fast, Produces Glitchy Cars, Workers Say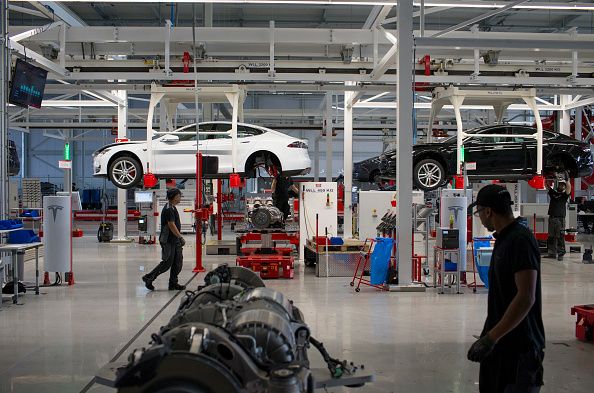 Updated | Tesla's production line moves so quickly that the vehicles require many fixes before completion. Customers are still left with glitches and shoddy construction, according to nine former employees.
Workers performing quality checks on the electric Model S sedans and Model X SUVs routinely find major defects that require the cars to be sent back for repairs before they can leave the company's Fremont, California, assembly line. Employees who spoke to Reuters claimed that more than 90 percent of the vehicles have issues.
Employees described an environment that put pressure on assembly line workers to move quickly, even when problems emerged. They said that cars went through the line with parts missing and major flaws, with the understanding that they would simply be fixed later.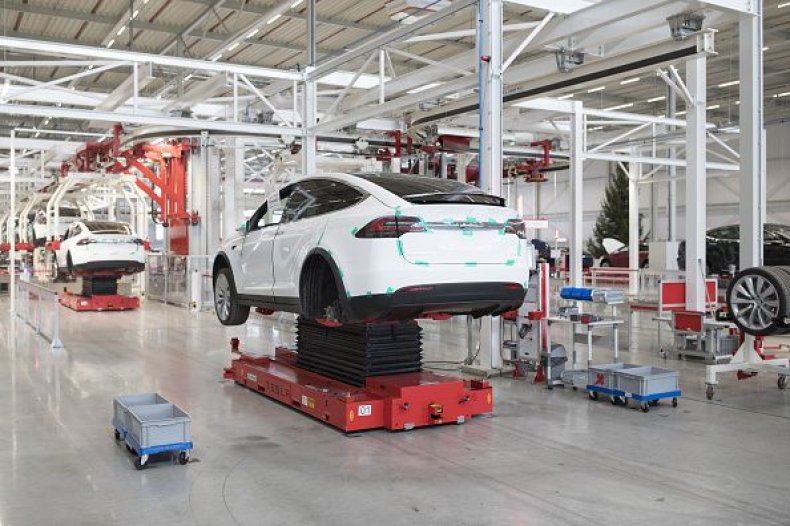 Tesla is growing and changing rapidly, and most startups run into some problems as they establish themselves. But employees say the defects have been too big a problem for too long to blame it on a learning curve.
"Doors not closing, material trim, missing parts, all kinds of stuff. Loose objects, water leaks, you name it," another former supervisor said. "We've been building a Model S since 2012. How do we still have water leaks?"
It's not uncommon for car manufacturers to send vehicles back for some fixes. But to save on costlier post-assembly-line fixes, most automakers spend more time on the initial construction. Toyota, for example, sends an average of fewer than 10 percent of their cars back for post-manufacturing fixes, according to industry experts.
Tesla has described its quality control process as especially rigorous, flagging even tiny imperfections. But the former employees say that even that doesn't prevent cars from reaching the end of the process with dents and scratches, malfunctioning seats, glitchy software, water leaks and more.
Tesla has yet to turn an annual profit and is spending around $1 billion a quarter to produce its first mass-market electric car, the Model 3.
It's unclear how many manufacturing-line defects were part of the final product. Indeed, a Consumer Reports survey found that 91 percent of Tesla owners would buy their car again.
"So much goes into rework after the car is done.... That's where their money is being spent," a former Tesla supervisor told Reuters.
Tesla denied the existence of what former employees call "the yard," a parking lot where workers say about 2,000 vehicles wait for repairs.
The company denies the allegations that it is struggling to produce cars without investing too much time and money on fixes. A Tesla spokesperson said that the standards checks and reworking after assembly reflect the company's commitment to quality.
"Our goal is to produce perfect cars for every customer," Tesla said in a statement. "Therefore, we review every vehicle for even the smallest refinement. Most customers would never notice the work that is done postproduction, but we care about even a fraction of a millimeter body gap difference or a slight paint gloss texture. We then feed these improvements back to production in a pursuit of perfection."
The company said that their production efficiency has improved drastically. Some of the quality control tests cannot be performed while the vehicle is in the assembly line, but even so, the time spent to complete a vehicle has decreased by 33 percent in the past year, according to a Tesla spokesperson.
This story was updated to include more information from Tesla.