Test Shows 21 Percent Of New York City Residents Who Gave Samples Have Coronavirus Antibodies
New York Governor Andrew Cuomo said during a Thursday press conference that a series of random tests of New Yorkers for the novel coronavirus indicates that COVID-19 may have been much more widespread and less deadly than previously thought.
Earlier this week, New York health officials conducted the baseline study on 3,000 people between the ages of 18 to 75 and collected at grocery stores and shopping centers throughout the state.
"We have undertaken the largest and most comprehensive study of New York state, to find out the infection rate," Cuomo said. "We will continue this testing on a rolling basis and have a larger and larger sample."
According to the results, 13.9 percent of those tested were positive for having antibodies for the novel coronavirus, meaning they were infected and developed the antibodies to fight the infection. Cuomo added that individuals identified with antibodies for the virus could potentially donate blood for convalescent plasma, "one of the therapeutic treatments" being developed for COVID-19 patients.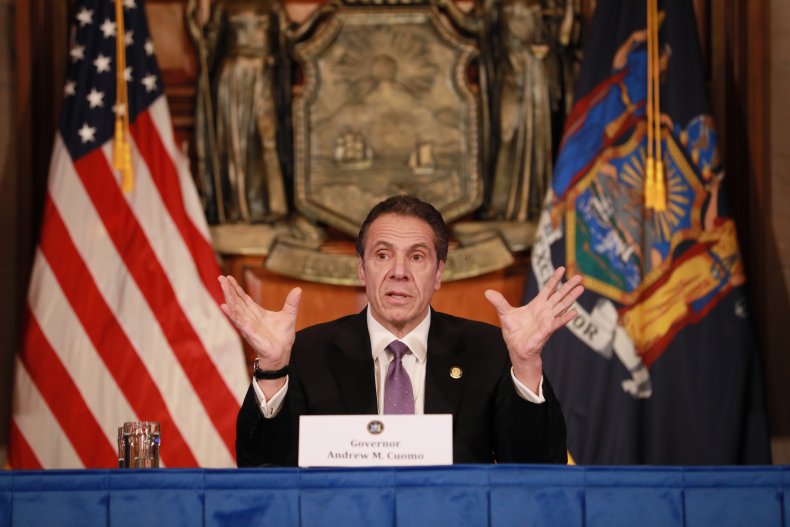 The testing also suggests that COVID-19 may have been more widespread, possibly infecting more than two million New Yorkers. The highest percentage of those who tested positive for antibodies were found in New York City, where the rate was 21 percent, and Long Island at 16.7 percent, and 11.7 percent for the suburbs of Rockland and Westchester. In comparison, samples taken in the rest of the state totaled 3.6 percent.
Of those that tested, 52 percent were women with 12 percent testing positive, while nearly 16 percent of men tested positive, Cuomo said.
"Testing is going to be a major operation that happens from now until the situation is over," he said.
Cuomo added that the need for continued testing for COVID-19 not only helps determine the rate of infection in the community and identifies those who have the antibody to the novel coronavirus, it also minimizes the spread of the virus by identifying those who are positive.
The governor also said he would like to see more testing take place in the densely populated public housing areas in New York City, and more testing in African American and Latino communities, when the second phase begins.
"This is something that New York should lead the way on," he said.
Cuomo said the data also indicates that New York may soon experience a downward trend in the number of COVID-19 cases as summer approaches.
"The number of new cases walking through the door is relatively flat," he said. "We'd like to see that go down, but it's not going up either. We want to see the number of infections reduced. this is the best indicator of how containment is working and how the close down policies are working."