Testicle Festival Cancelled: Notorious Annual Montana Event Calls it a Day After 35 Years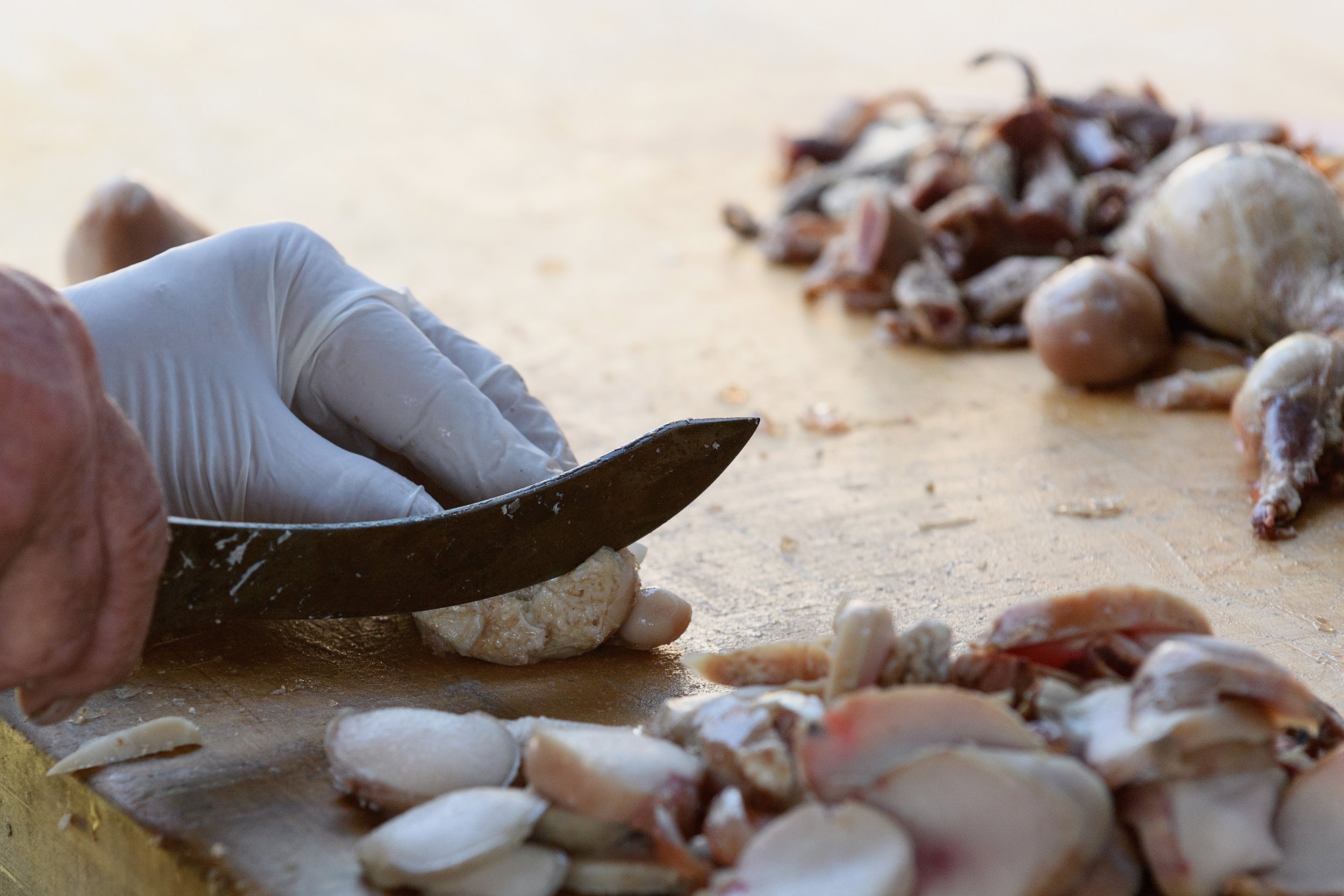 After a spate of legal action, social media confusion and general debauchery, the celebrated Testicle Festival just outside Clinton, Montana, will no longer be asking patrons to "have a ball."
The rowdy festival's closure after 35 years in action was first reported by the Missoulian on Monday. According to the newspaper, a drop in attendance and several high profile incidents led to the decision.
Matt Powers, who owns the Rock Creek Lodge where the festival takes place, told the paper that increasing social media use was an issue for some longtime patrons who wanted to "disconnect" and not have to see their actions publicized in social media posts.
Read More: How a snake-eating hawk started a huge Montana wildfire
The festival is also facing a lawsuit after two people were killed when a patron grabbed the steering wheel of a shuttle back to town at last year's event, flipping the vehicle.
Along with drink-driving related incidents, the festival has also been the scene of a number of stabbings.
Speaking to local station KTMF, Powers said that he planned to go into the medical marijuana business, saying he thought it would be "safer."
On his Facebook page, Powers said that "[T]he staff, the patrons, the event will be missed. Anyone that knows me, knows the reasons are many. There wouldn't be one reason to shut down the Fest. Apologies to all."
Commenting on the post, a number of users expressed sadness at seeing the festival end, with many wishing Powers luck for the future. "I'm beyond disappointed," Dean Astleford wrote.
On Twitter, one user joked that it was "probably the most Montanan of festivals. It celebrated masculine castration anxiety, heavy alcohol use and, of course, random violence."
Not everyone on social media seemed saddened by the announcement, with one Montanan saying they didn't think "too many locals will actually miss the event."
Testicle Festival Cancelled: Notorious Annual Montana Event Calls it a Day After 35 Years | U.S.