Testing Trump's Hold on the GOP: Which of His Candidates Have Won, Lost Elections
Former President Donald Trump has been viewed as the leader of the Republican Party and vowed to use his influence to oust incumbents who don't espouse his 'America First' agenda.
Trump exerted considerable power over the GOP and successfully bucked attempts by some legislators to move past him after he left office. He has continued holding rallies that attracted hundreds of attendees. And even without his name on the ballot, Trump is looking to help Republicans take back control of Congress in 2022.
The former president often boasted his record of endorsing winning candidates, although some have pointed out that he's often picked incumbents who were likely to win or candidates in open races. Running in an open race is preferable because it's historically harder to oust an incumbent.
Since leaving office, Trump-endorsed candidates for the House and Senate have won one primary and two special elections. They've lost zero primaries and one special election runoff.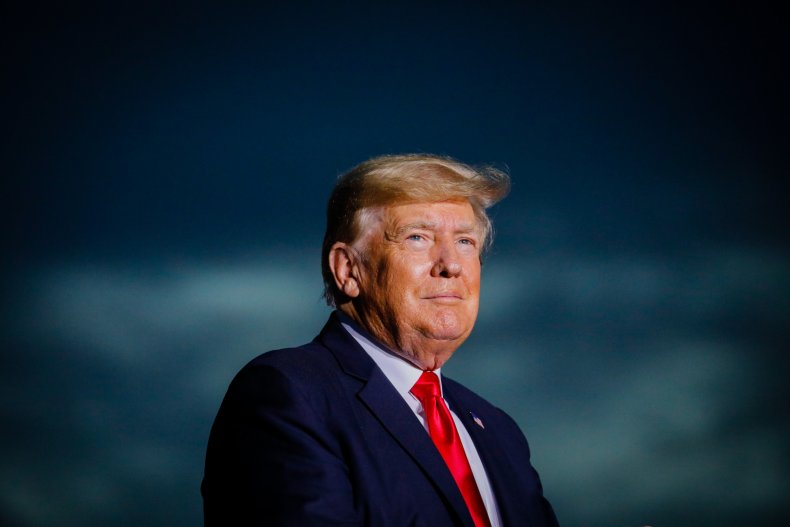 Primary Elections:
Ohio 15th Congressional District: Trump-endorsed Mike Carey won the Republican primary for Ohio's 15th Congressional District on August 3. He earned 37 percent of the vote, nearly three times the amount of Jeff LaRe, his closest opponent.
Special Elections:
Louisiana 5th Congressional District: Trump-endorsed Julia Letlow—who took over a seat left vacant by her husband, Luke Letlow, after he died of COVID-19—won the primary election on March 20, 2021. All of Louisiana's candidates compete in the same primary, regardless of their political party. Since Letlow earned more than 50 percent of the vote, she won the election outright and became the representative.
Texas 6th Congressional District: The former president backed Susan Wright after she took her husband's seat in Congress following his death from COVID-19. In a special general election on May 1, Wright came out on top of a crowded field with 19.2 percent of the vote. However, since she didn't receive 50 percent of the vote, the election went to a runoff between her and Jake Ellzey, who received the second-most votes.
Texas 6th Congressional District Runoff: Trump doubled down on his support for Wright, who lost to Ellzey in the runoff on July 27. Trump denied the outcome said anything about his influence on the party since there were two Republicans running in the election, a rarity, and he claimed the election as a "victory" for himself.
Ohio 15th Congressional District: Trump-backed Mike Carey won Ohio's special election on November 2. The former president celebrated Carey's victory in a statement, saying he was "proud" to have endorsed him "early and strongly."
Updated 11/3/2021, with Mike Carey's victory in Ohio's special election. This article will be updated as more elections occur.